Partnercontent
The holidays are coming up and that's when we like to pamper ourselves. And why not with caviar? But how do you first taste caviar and with which recipes do you surprise your friends or family? We will give you some delicious suggestions from Michelin-starred chefs…

There are many different ways to taste caviar, but the most famous is by hand. We wonder how the idea originated to do it this way. Elisabeth Colman of Imperial Heritage Caviar told us the secret behind this, as well as what her favorite ways to taste caviar are. Keep on reading…

Why on hand?

It is sometimes said that this place is said to be the cleanest place on the hand, but the most important factor is the temperature. When you take caviar right out of the refrigerator, it is still very cold, so you do not experience the full flavor. However, when you place a small spoon on your hand and take the time to study the texture of the pearls with your little finger, the caviar has time to acclimate. Then, when you take the caviar into your mouth and press it against the palate, the pure flavors of the product emerge.

Elisabeth's Favorites

Elisabeth prefers to taste caviar as pure and simple as possible. For example, as a topping on a blini with a crushed hard-boiled egg and some sour cream or with a pasta mixed with dairy butter. Very simple, but very tasty. Caviar actually pairs incredibly well with milk products and potato products. Thus, a Pomme Moscovite is also not difficult to make at all, but delicious.

Exclusive recipe from De Jonkman** Bruges Belgium/ Chef Filip Claeys: Pomme Moscovite

.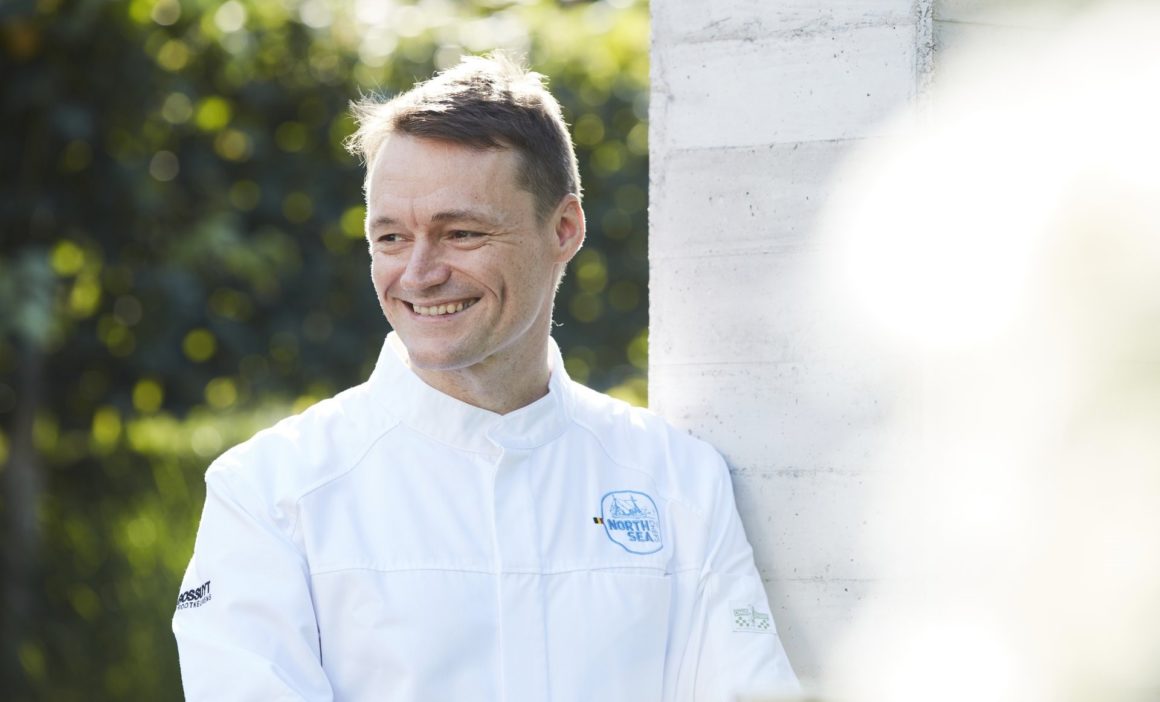 Ingredients:
15 pieces of bantam potato
500 grams of potatoes
100 grams of buttermilk
50 gr corn oil
Orange
Citroen
Limun
1 celeriac
100 ml milk
100 ml cream
Espresso (coffee)
Sour cream
Caviar
Parsley powder
Preparation:
Potatoes: Wash potatoes clean, cook in the skin for 20 minutes. Cut to desired size and make a dimple in them. Crush 1 bantam and mix with olive oil and sour cream and fill the cut bantams with this.
Potato Buttermilk: Boil potatoes until tender, drain and crush. Mix with buttermilk, milk, cream and pass through a fine sieve. Pour the mixture into a siphon bottle.
Buttermilk Coffee: Mix the buttermilk with the coffee, add the corn oil and finish with zest of orange and lemon.
Envelopes of celeriac: Cut the celeriac into fine slices and cut out with a round cutter. Cook for 1 minute in salted water (until nicely flexible and pliable). Insert buttermilk-potato filling and fold closed to desired shape.
Finishing: Place the stuffed bantams on the plate with the envelopes in between. Top the baby potatoes with the caviar. Pipe some of the buttermilk-potato mousse between the baby potatoes. Finish with coffee oil and parsley powder.
Exclusive recipes from Colette – De Vijvers ** Averbode Belgium/ Chef Thijs Vervloet

.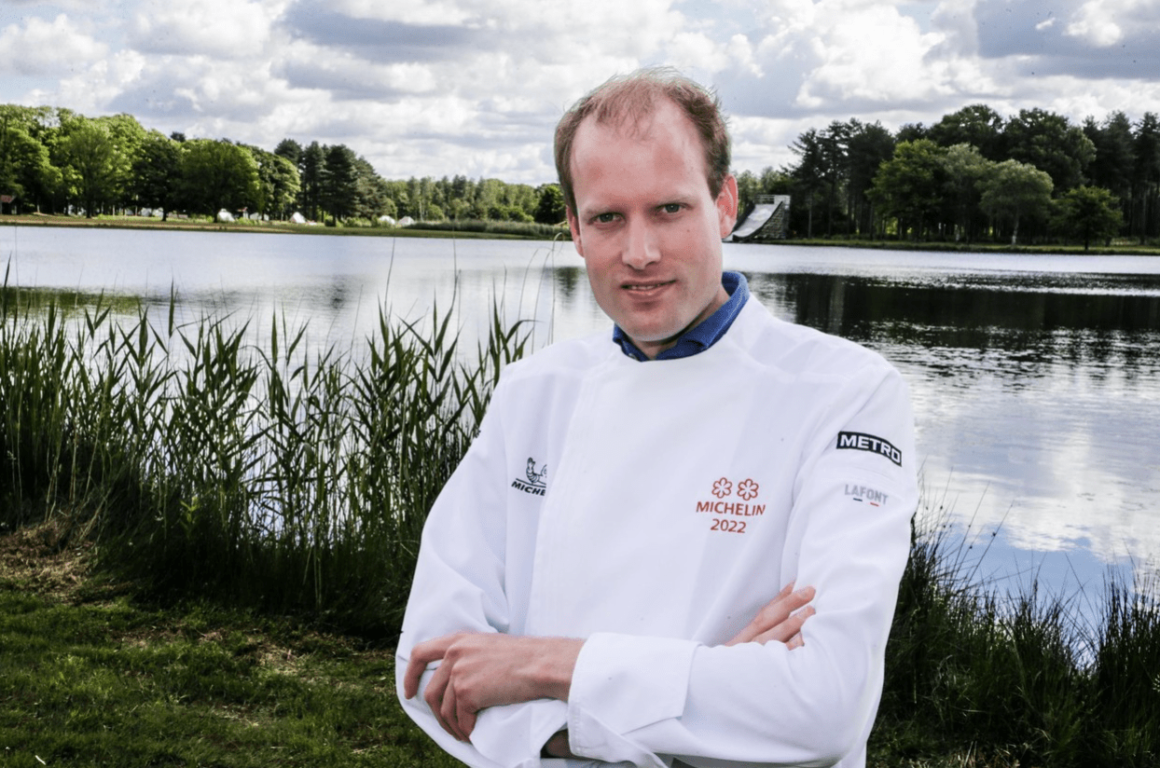 1/ Crispy farm egg
Ingredients:
Imperial Heritage Caviar "selection Colette"
For the Potato Velouté:

Potato
2 scoops of sour cream
200 grams of milk

Avocadocrème

6 avocados
Limun
Salt
Salmon (small square dice cut)

How to assemble egg

1 poached egg ( 65°C 40 min)
Fine cut brick dough
Panko
Flower
Egg yolk
Preparation:
Prepare the potato velouté in the thermomix for 20 min at 70 °C.
Turn the avocados smooth in the thermomix and then through a sieve.
Stir the poached egg through the flour, then through the yolk.
Make a kind of bird's nest with the brick dough and panko. Deep-fry it at 175°C for 5-8 min.
Top off with Imperial Heritage Caviar "selection Colette."
2/ Veal tartare on a bed of cauliflower mousse

Ingredients:
For the cauliflower mousse:

300 grams of sour cream
1 cauliflower
4 gelatin leaves
Xantana

10 grams Imperial Heritage Caviar
100 grams of tenderloin
1 lime
1 bushel of chives
3 shallots
Espelette pepper
Lemon oil
Pepper
Salt
Preparation:
Culiflower mousse: Cook 1 cauliflower. In the thermomix, blend 500 grams of cauliflower, 1 liter of cauliflower liquid and 2 grams of Xantana until smooth. Add in 4 leaves of soaked gelatin, then strain the preparation. Allow to cool and fold in 300 grams of half-whipped sour cream.
Calf tartare: Finely chop the head tenderloin, chives and shallots. Mix with the lime juice, chopped Espelette pepper, lemon oil and further season with salt and pepper.
Use a serving ring to present the tartare on the plate.
Finish with the caviar.
We are curious about your favorite way to taste caviar. Be sure to let us know! For those looking for even more caviar inspiration, you can read our first article on Imperial Heritage Caviar here, but don't fret, because yep, we have another fun article coming up with exclusive recipes!