It's summer and that's when hydration is important, when we lose a lot of body moisture through perspiration. Dehydration is a real threat to our bodies,
because about 60% of the human body is water. And when that drops, it has a big impact.* SodaStream makes it easy to drink enough this summer. With its convenient refillable fizzy water makers, My Only Bottle portable drink bottle for on the go, and new BÍO flavors for healthy homemade sodas, hydration is a breeze.

Previous research** shows that those who have a SodaStream fizzy water maker in their home – such as ART, DUO or Terra – automatically drink more water: on average, more than 50% more water per day. About 80% of households report an increase in water consumption after buying a SodaStream water cooler. And furthermore, SodaStream users are more likely to follow a healthy lifestyle. Over 60% do more sport and exercise, and 50 to 60% choose better eating habits.
SodaStreamBÍO for natural and healthy fizzy drinks

With the new sustainable and organic SodaStreamBÍO flavors (Blackcurrant, Fresh Apple, Orange and Classic Lemonade), you'll prepare fizzy biodrinks effortlessly. Simply fizz tap water with a sparkling water maker and SodaStream's reusable bottles, then add the BÍO flavor of your choice, and you're done! The fruit flavors are composed of only organic ingredients, are 100% plant-based, and contain at least 50% less sugar than traditional sodas. The glass bottle consists of at least 75% recycled glass. At Sodastream.be/bio you will find some refreshing recipes.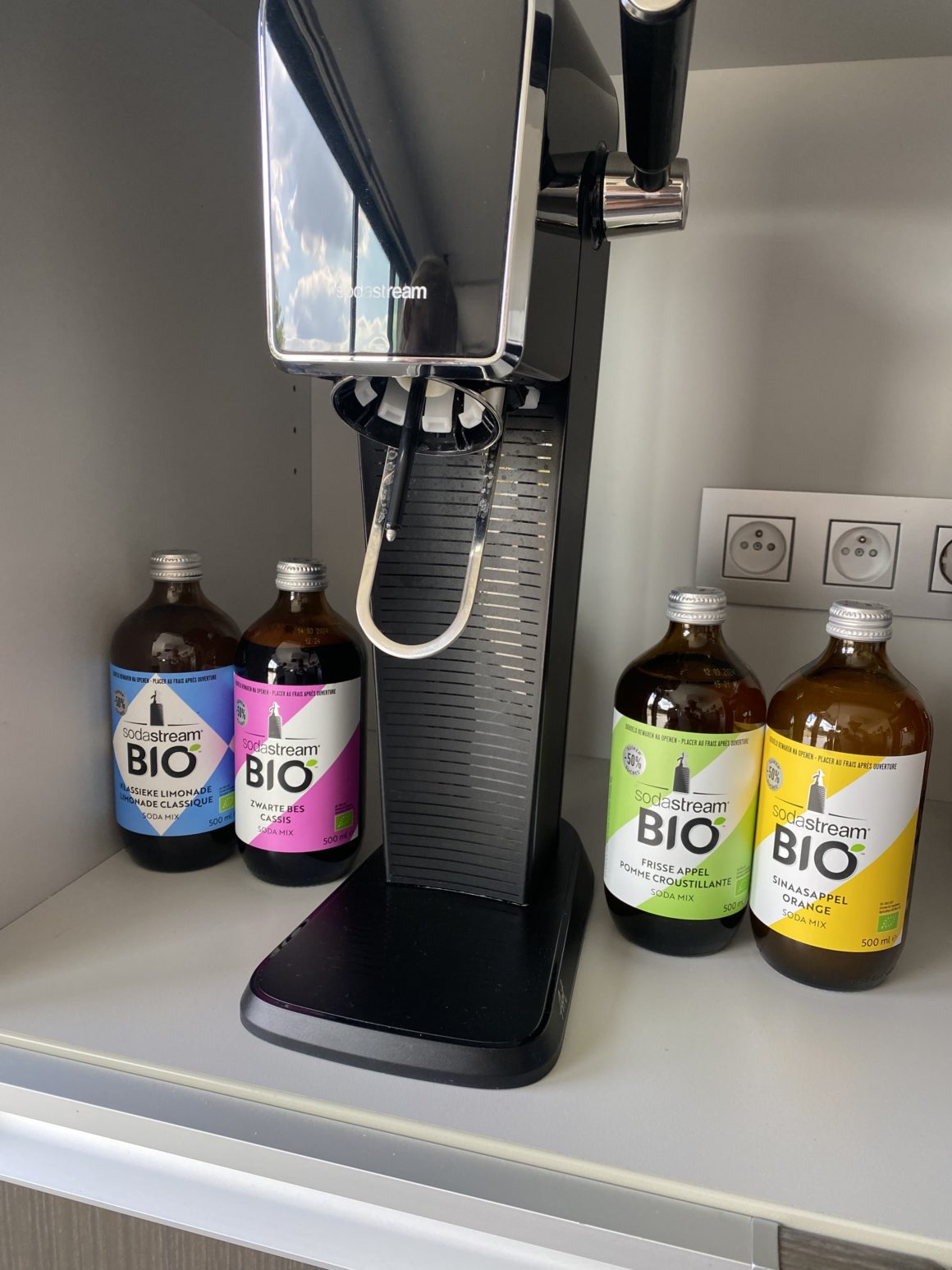 Don't forget your My Only Bottle

On the road or working out? My Only Bottle from SodaStream is the first reusable to-go bottle (with handy lanyard) that lets you make sparkling water. The super-light half-liter bottle fits on a SodaStream sparkling water device and is dishwasher safe. The bottle is available in different colors and also with a special sports cap.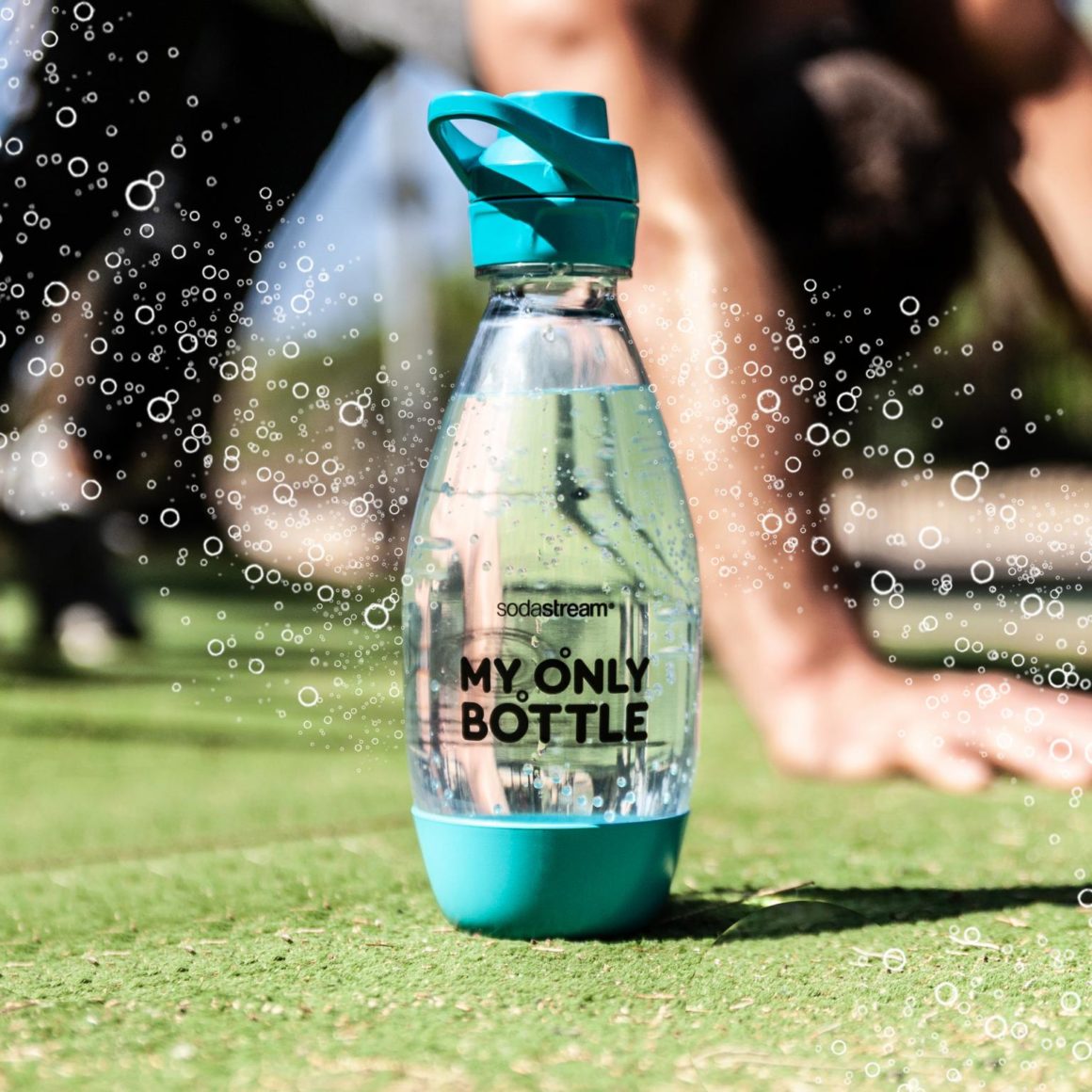 * Why is water important to the body?
– Forms saliva (digestion)
– Keeps mucous membranes moist
– Allows body cells to grow, reproduce and
survive
– Flushes away body waste, mainly in urine
– Lubricates joints
– Water is the main component of most body parts
– Is needed for the brain to produce hormones and neurotransmitters
– Regulates body temperature (sweating and breathing)
– Acts as a shock absorber for the brain and spinal cord
– Converts food into components needed for survival (digestion)
– Helps transport oxygen throughout the body
More information as well as Sodastream's webshop can be found here: https://www.sodastream.be/products_category/accessoires/