rediscovery of a classic
There are some things in the world that remain eternally iconic, like the Belgian praline. Neuhaus, the pioneer behind this Belgian delight, brings a groundbreaking twist with the introduction of their Chocolate Cocktails collection, realized in collaboration with the renowned Belgian mixologist family Van Ongevalle.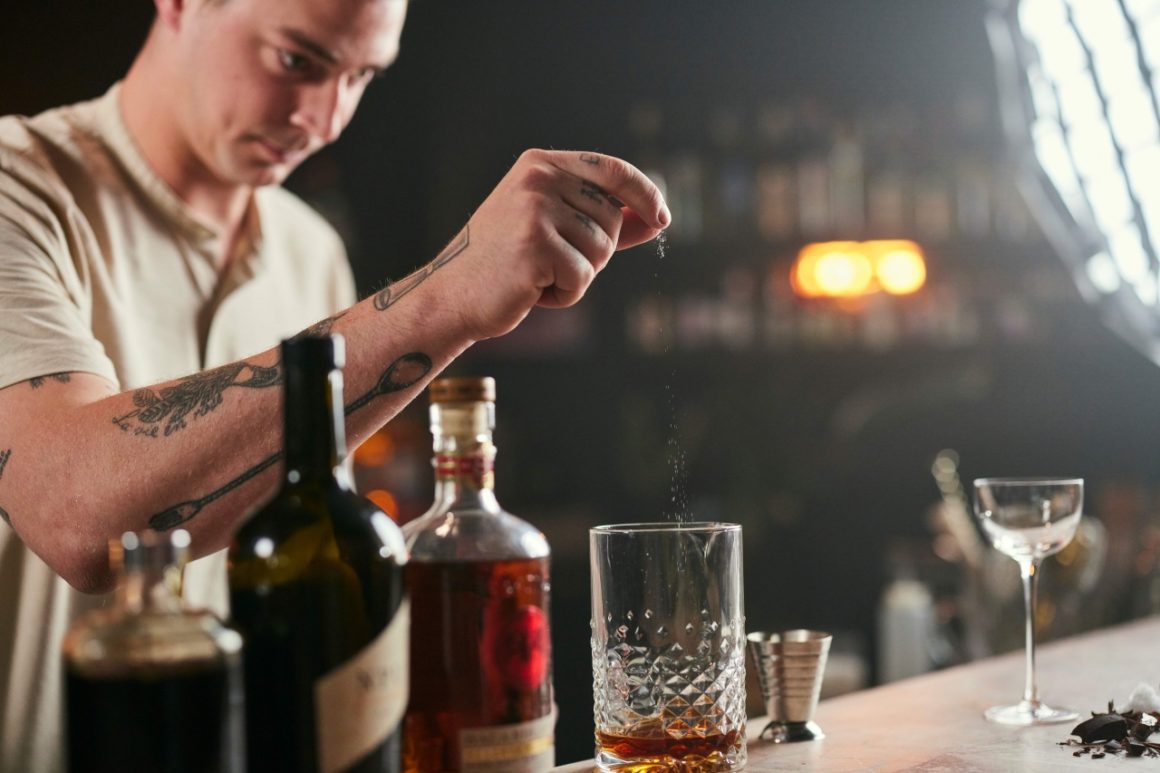 What do you get when you mix the art of chocolate with the science of cocktails? Ran Van Ongevalle, a noted mixologist, describes it as a revival of the old, but with a refined and balanced approach. Hannah Van Ongevalle, also an expert in mixology, highlights the parallels between creating a perfect praline and a seductive cocktail – it's all about balance, knowledge and harmony.
The Collection
The Chocolate Cocktails collection from Neuhaus offers a range of five exquisite flavors, each with its own unique story:
Gin Provence: An ode to summer mornings in Provence. This praline combines intense fondant with a hint of gin and mescal, crowned with the sweet scent of lavender.
Vodka Rosie: Inspired by the Cosmopolitan, this white chocolate praline brings together a fusion of dark chocolate ganache infused with vodka, red berries and violets.
Whisky Midnight: A tribute to jazz icons and the classic Old Fashioned cocktail. Experience the blend of oak whiskey notes with Belgian fondant and a tingle of lime.
Rum Clarita: Winner of the prestigious Bacardi Legacy Global Cocktail Competition in 2017. Discover the powerful fusion of rum, sherry and the unique hint of absinthe.
Saké Sunrise: A trip to Japan in one bite. Be tempted by the combination of smooth yuzu, smoky sake, Japanese plum wine and sweet milk chocolate.
For the Culinary Adventurers
Whether you are hosting a dinner party, looking for the perfect gift, or looking to treat yourself, these innovative chocolate cocktail combinations will excite your senses and exceed your expectations.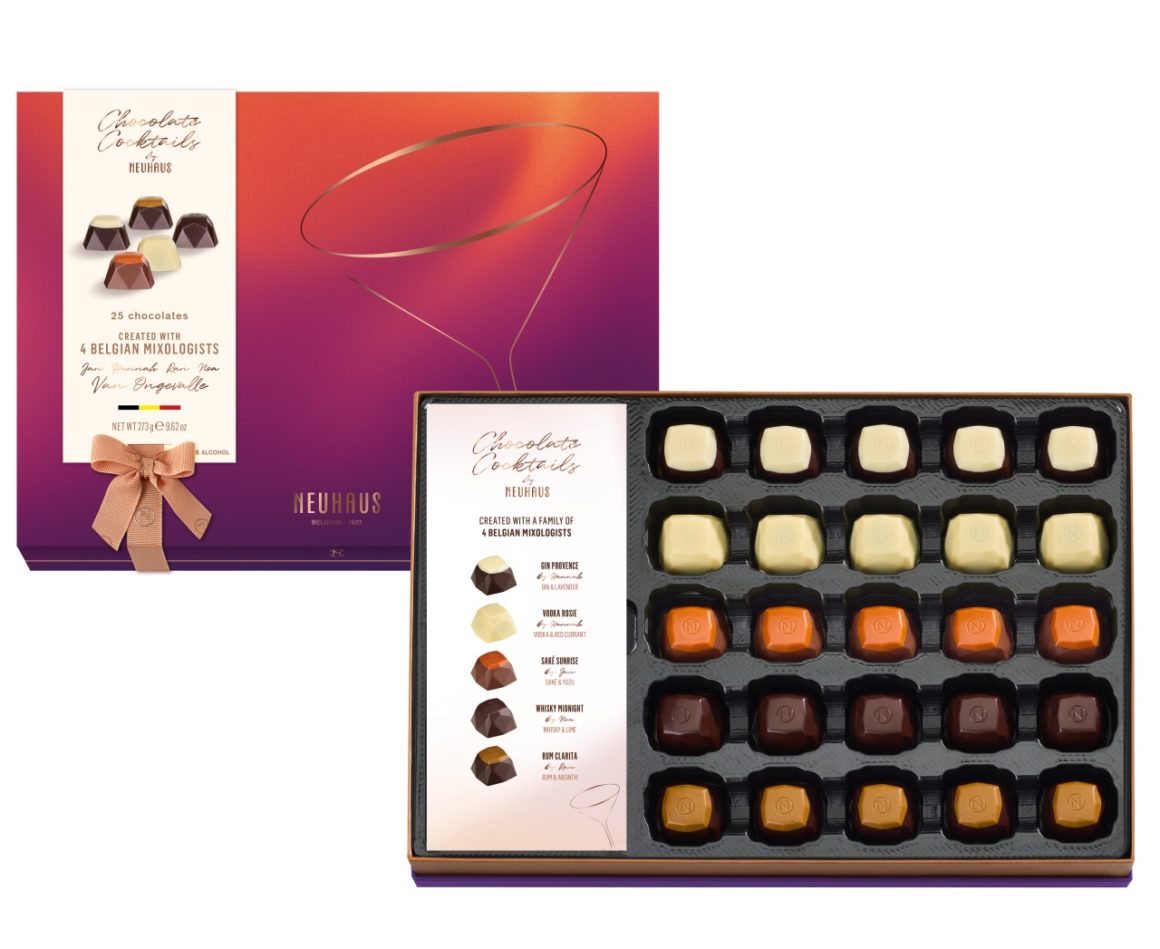 Where to find
Are you ready to immerse yourself in this chocolate revolution? The Chocolate Cocktail collection will be available from August 29 at all Neuhaus boutiques and on their online shop for €40.00: https://www.neuhauschocolates.com/en_BE/home