Although temperatures continue to fluctuate and sometimes it doesn't feel like it, autumn is officially in the land! And we want to let our interiors know about that, too. Now that it's getting dark an hour sooner, it's high time to give your interior a cozy autumn makeover. From autumnal napkins to the coziest home fragrances to the prettiest plaids, you can make your home cozy with these decorations.
1/ Napkins in the Wild
Servets with squirrels, pine cones, dried flowers, mushrooms, … you name it!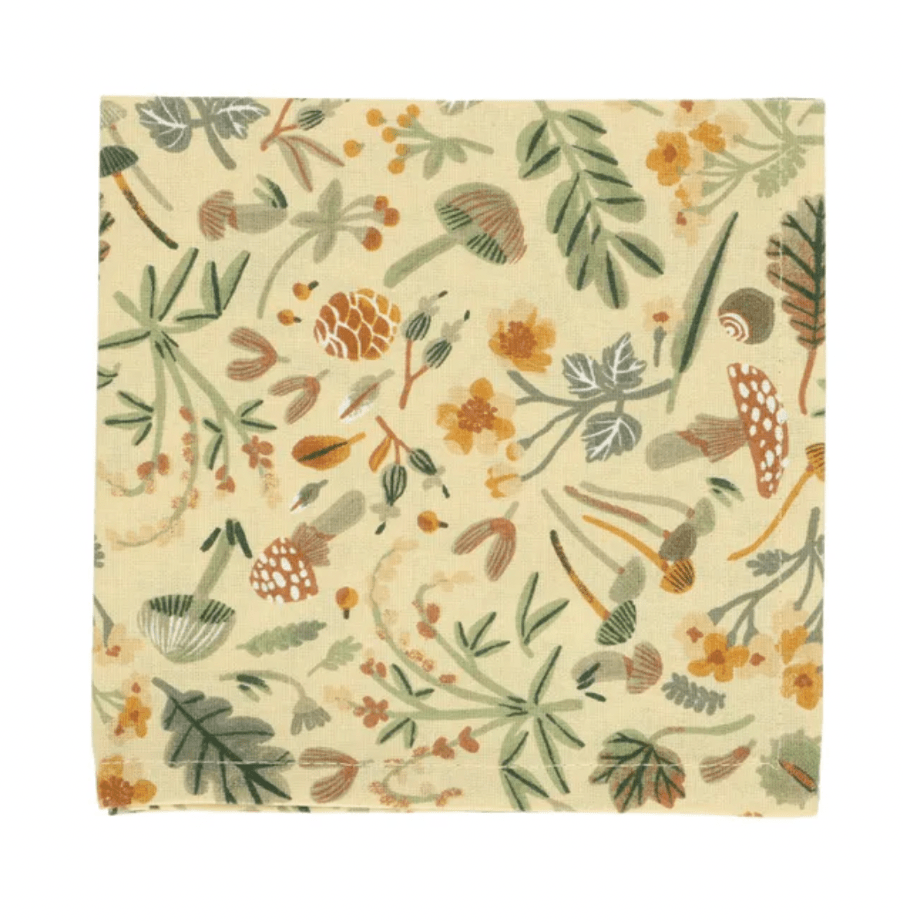 Servets Dille & Kamille, €3.50 – Shop here
2/ Vases as autumn leaves
Choose brown, dark blue, ochre and all shades of green as you go on your vase search.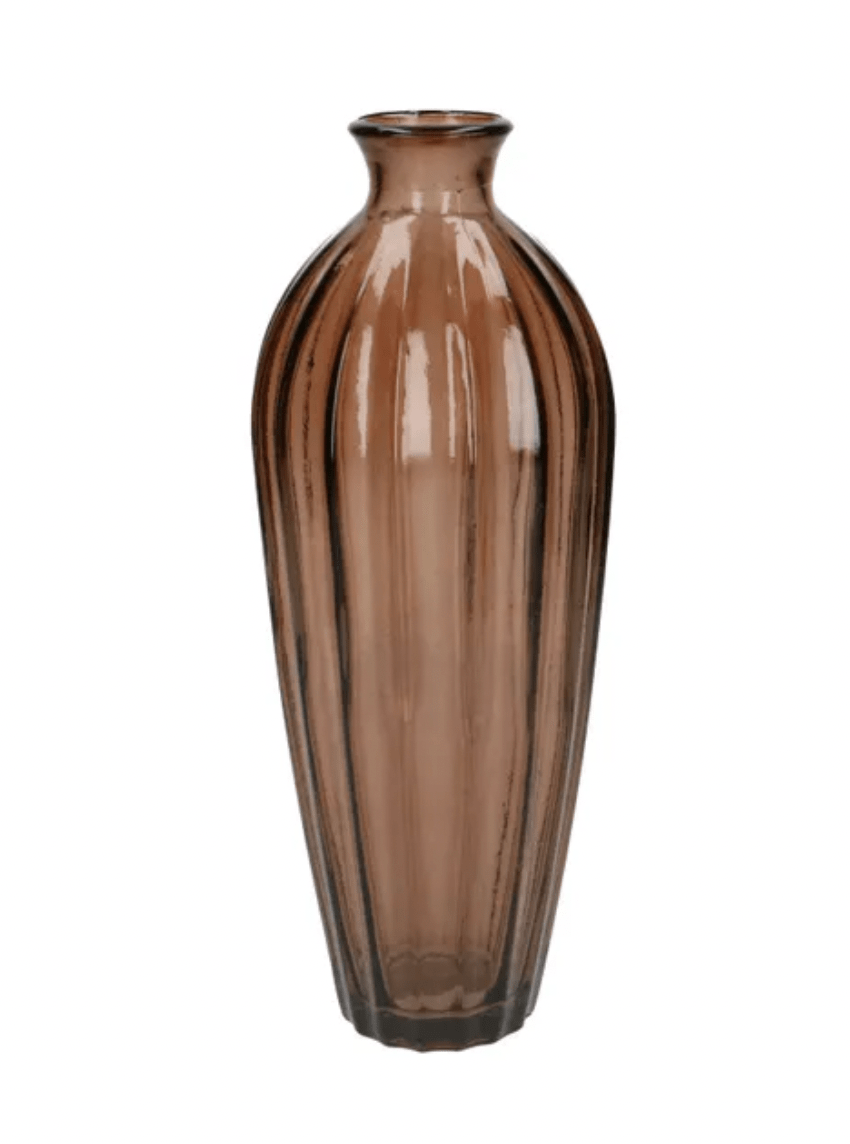 Vase Dille & Kamille, €13.95 – Shop here
3/ Thanksgiving table
A Thanksgiving-worthy table should: 1) contain plaid, 2) have warm colors and 3) have at least one embroidered element on it. So this one from Zara Home is totally up our alley.
Tablecloth Zara Home, €49.99-€59.99 – Shop here
4/ Abundance of lights
If you give your budget to anything when giving your interior a fall makeover, it may be lights. In doing so, look for warm tones and wooden materials, and choose lamps at different heights.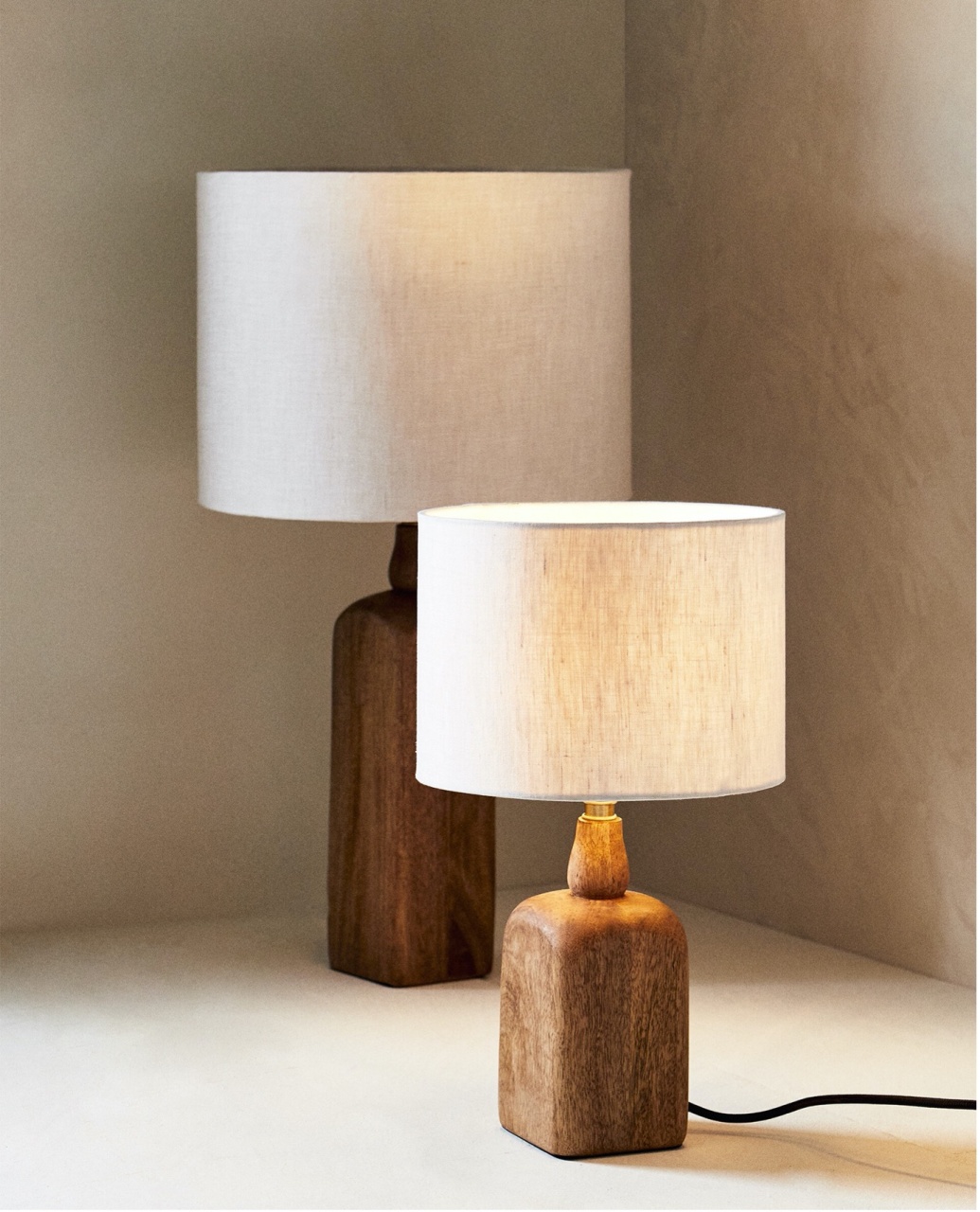 Wood lamp Zara Home, €69.99 – Shop here
5/ An autumn as soft as cashmere
An autumn is not complete until you can snuggle under a soft plaid at night. On our wish list? One made of cashmere, what else!
Cashmere blanket Zara Home, €249 – Shop here
6/ With the golden spoon

Why eat with ordinary cutlery when you can do it with a gold spoon, fork and knife?"

.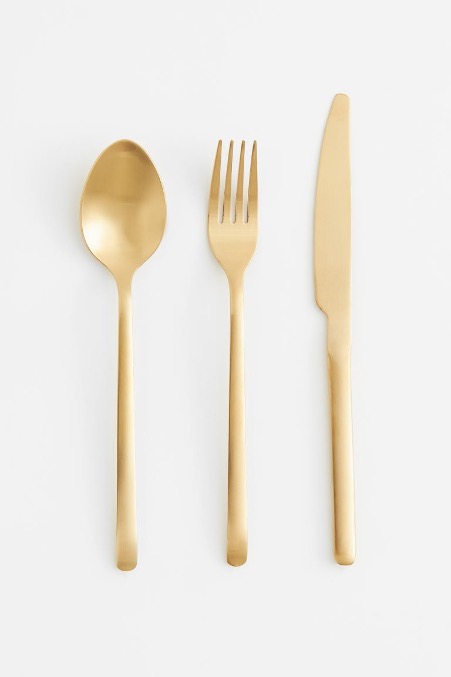 Gold Cutlery H&M Home, €9.99 – Shop here
7/ Taking in the scent of autumn
Stores like H&M and Zara have great fragrances in their Home collections. Including charming names such as "Woodland Stories" and "Winter's Eve."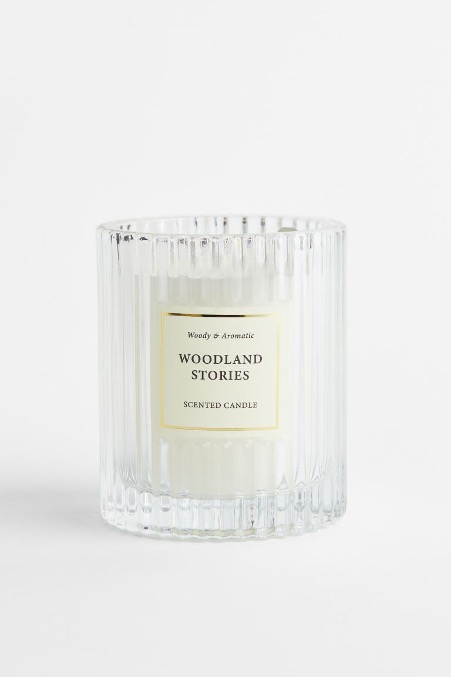 Scented candle H&M Home, €12.99 – Shop here
8/ All together under the quilt
Quilts are the new black when it comes to plaids and bedspreads. Especially the patchwork varieties or those with Middle Eastern prints are very popular for fall, and we understand why! The Dutch company Ochre and Red makes you imagine yourself in a fairy tale or enchanting Marrakech.
Quilt Ochre & Red, price upon request – Via ochreandred.co.uk
9/ Into the woods
A tree trunk as an appetizer dish. Just because we can!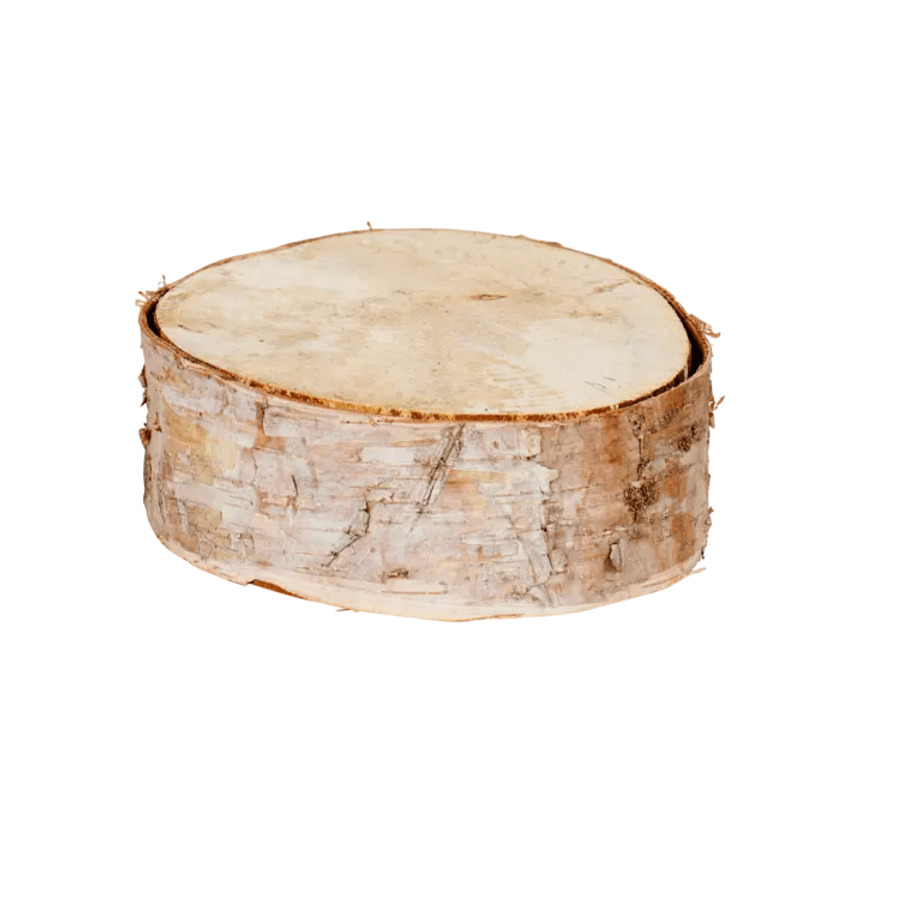 Casa, €5.95 – Shop here
10/ Hunting for checks.
We are officially declaring plaid season open! Especially when it comes to our pillows. At Denmark's Sissel Edelbo, you'll find a beautiful, handmade collection of large and smaller fall pillows.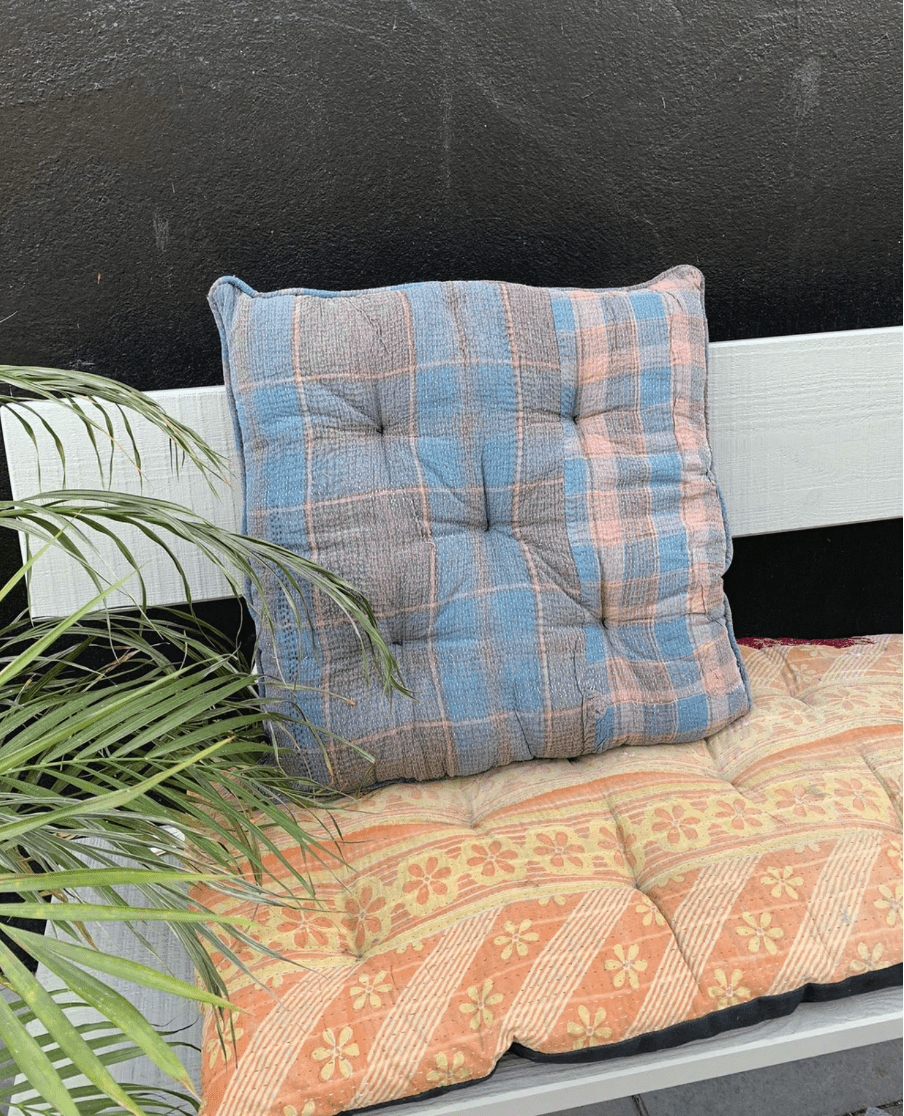 Sissel Edelbo, €60 – Shop here
We hope these tips will get you on your way to a cozy spot for the cold months ahead. Home sweet home, especially if your interior has donned its autumn coat. Enjoy reading!