On the occasion of "Pink October", the Belgian brand of elegant ladies' watches Amalys has created an exclusive set for the benefit of Think Pink, the Belgian organisation which works every day for breast cancer patients.
Since its founding in late 2017, the brand has always strived to include an ethical dimension in its development, committing to associations that advocate for the rights of girls and women around the world. The Belgian watchmaker is now reaffirming its commitment with the launch of this unique limited edition set, the profits of which will be donated to Think Pink, which provides daily aid and support to those affected by breast cancer in Belgium.
Amalys has collaborated with Antwerp-based jewellery brand I.Ma.Gi.N. to create a beautiful box containing a watch and a delicate bracelet, each discreetly emblazoned with the Think Pink symbol. The set is now available in a limited edition on the occasion of 'Pink October', the breast cancer month.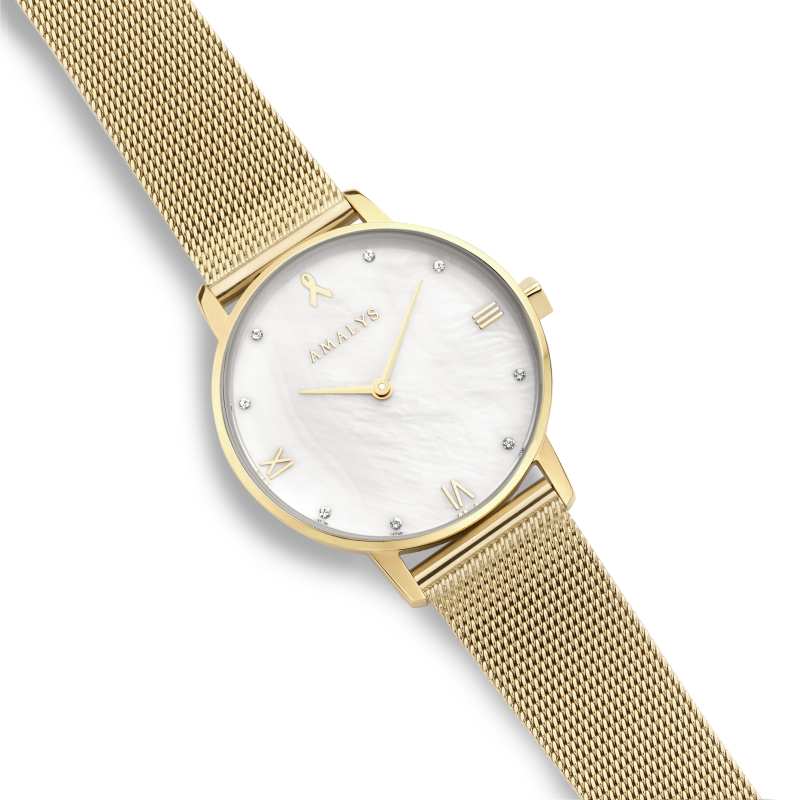 Tiffany Bulteau, spokesperson for Think Pink:"We are delighted to be able to raise awareness through our partnership with Amalys. A great initiative that will allow us to support even more women affected by this disease."
The elegant set is available in the partner boutiques of Amalys and I.Ma.Gi.N, as well as in the Amalys and Think Pink webshops for €139. For each set sold, 20 euros will be donated to Think Pink's Geef om Haar (Give to Hair) fund, which helps people who have financial difficulties buying a wig after breast cancer.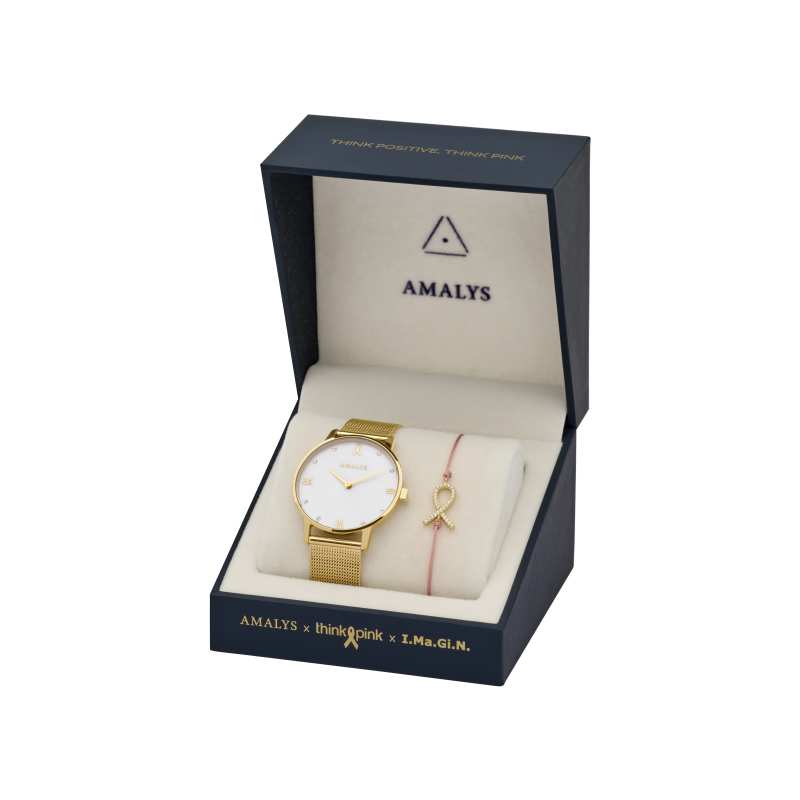 Adrien Voisin, creator of Amalys: "Think Pink is a long-term partner and its programme is already part of the women's charities we support, alongside Women's Foundation, which fights against violence against women, and Plan International, which stands up for children's rights and girls' equality. That's our social responsibility as a brand."
The commitment of the young Belgian company is expressed concretely throughout the year in donations and awareness-raising actions.
At the same time, a similar action is being carried out in France for the benefit of the Pink Ribbon association.
About Amalys
Amalys is a young watch brand founded in Brussels at the end of 2017. It wants to do things differently in the world of watchmaking by making a concrete commitment to girls and women around the world. The company creates watches for today's intrepid and ambitious women who want to complement their style with a contemporary touch. www.amalys.com
Do you want more style inspiration? Go visit our PureStyle page!