The surprise of the World Cup is undoubtedly Morocco. Time to let ourselves be surprised by what this beautiful country has to offer too!

Marrakech city centre is packed with hustle and bustle, from intense smells over noisy streets to the many impressions on the streets. After such an afternoon visiting the city, you're bound to need a moment of peace and quiet. And the people of Marrakesh have understood that. You can go to these hotspots for a relaxing walk, a museum visit or a wonderful spa experience.
1/ Le Jardin Secret
Le Jardin Secret consists of three beautiful gardens and lots of eye-catching architecture. Here you can read a book in peace amid fountains and the most beautiful fauna and flora. 100 metres away is riad Le Jardin, where you can enjoy a traditional Moroccan breakfast amid equally tropical décor after your visit.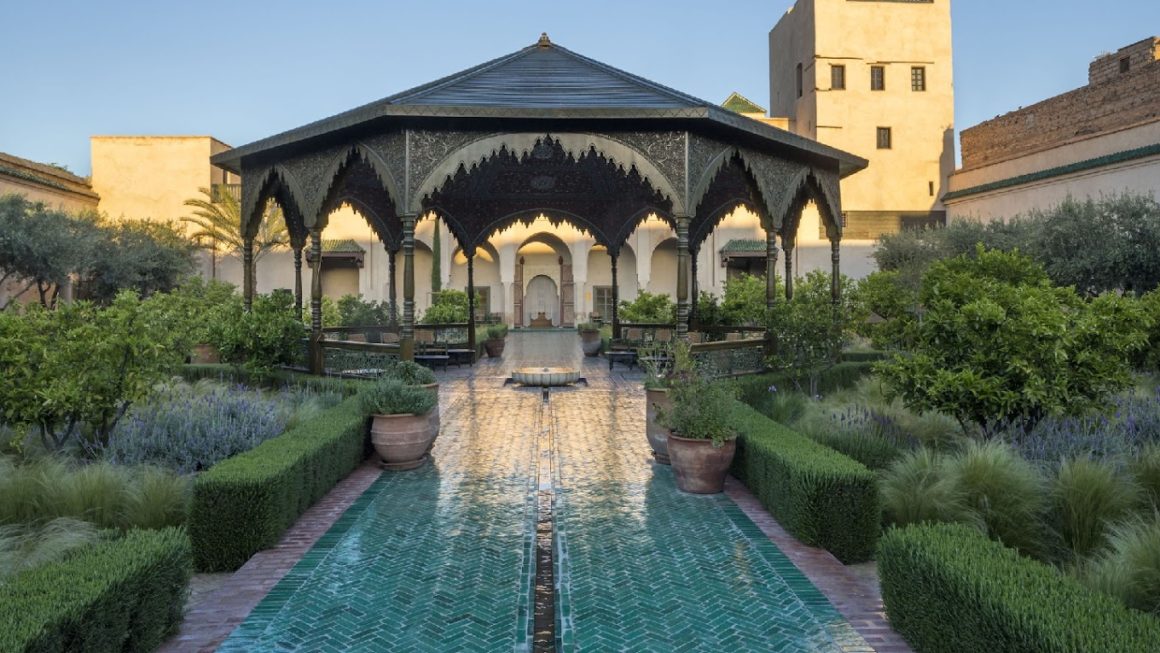 2/ El Fenn
Are you still looking for a place to stay for your city trip? Then we have the ideal lodging address for you. The charming, luxurious El Fenn seduces with its eclectic interiors, rooms that could be straight out of a magazine, atmospheric evenings by the fireplace and beautiful swimming pools surrounded by a blaze of candles. Moreover, the restaurants leave nothing to be desired either, with incredibly friendly service and an original interpretation of Moroccan cuisine. Any risk associated with staying at El Fenn? That you'll never leave your hotel room again.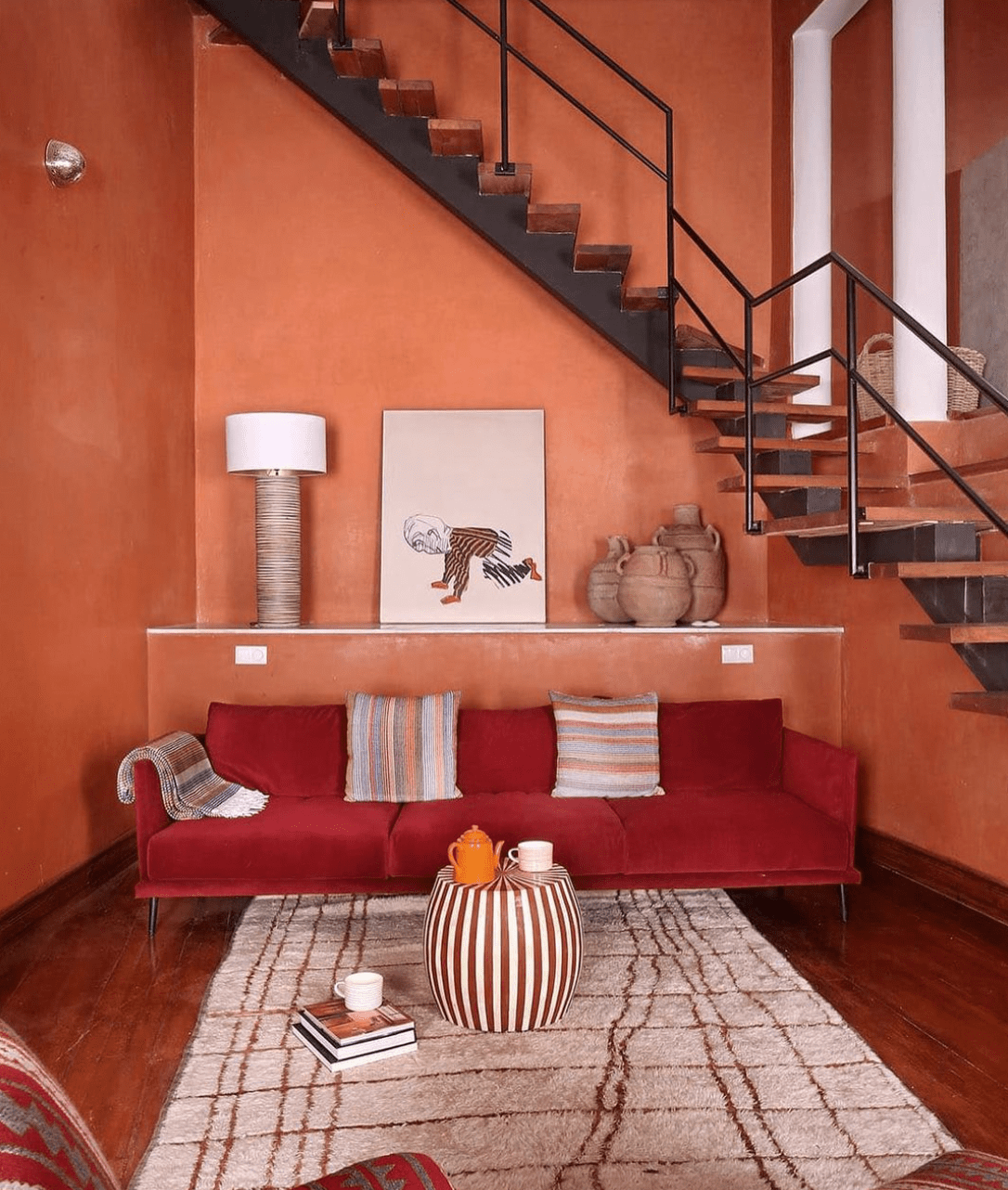 3/ Rahba Kedima
The busy souks did not immediately appeal to us in Marrakesh; Rahba Kedima, on the other hand, did. This so-called "neighbourhood" consists of a market square filled with artisan stalls. From spices in all colours of the rainbow to hand-woven baskets, you are bound to find a valuable souvenir here. After our visit to the colourful market, we settled down at rooftop restaurant Café Des Épices, where we treated ourselves to a traditional tagine at a bargain price.
4/ LES JARDINS MAJORELLES + MUSÉE YVES SAINT LAURENT
A photo in front of the letters 'YSL' cannot be missed on a trip to Marrakech. We too posed in our best outfit in front of the French fashion designer's museum. Who found inspiration in the many colours, architecture and nature of the Moroccan royal city. Therefore, together with his life partner Pierre Bergé, he had an amazing tropical garden created, called 'Les Jardin Majorelles'. And that that muse made for masterpieces, this curation of his iconic works proved once again. An enchanting look at Saint Laurent's world. Tickets should be booked at least 24 hours in advance via this website.

.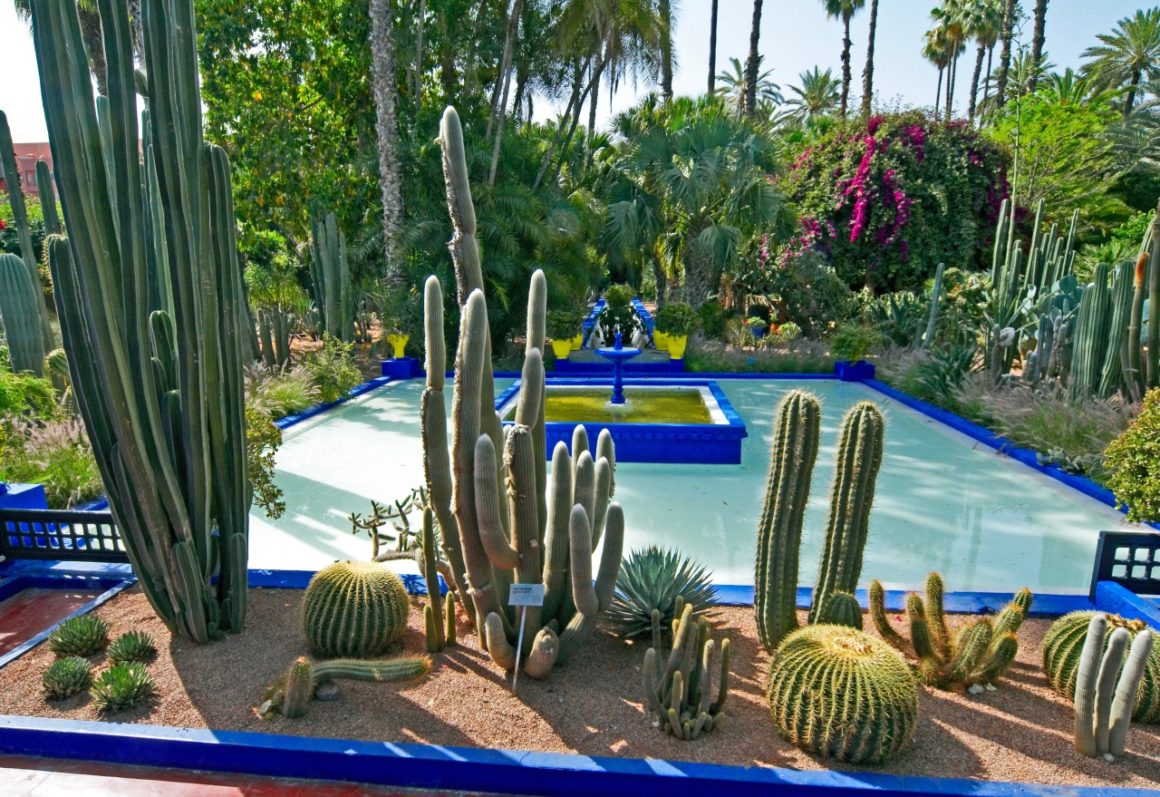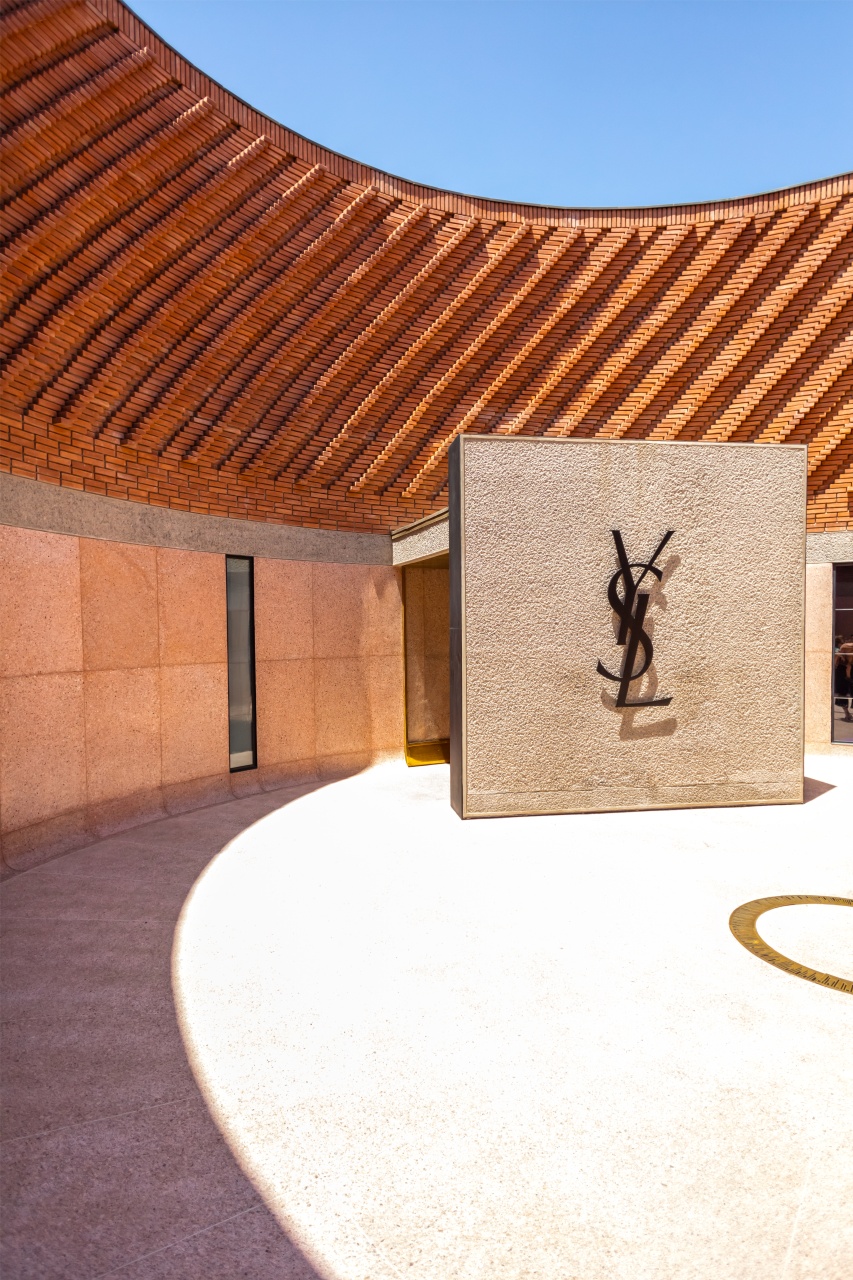 What says more oasis of calm than an afternoon at the spa? Then you have come to the right place at Ksar Kasbar Spa & Hotel. The riad offers various treatments, such as massages and hammams. With the latter, be sure to also opt for a firm traditional scrub, where your skin will feel like a baby's skin afterwards.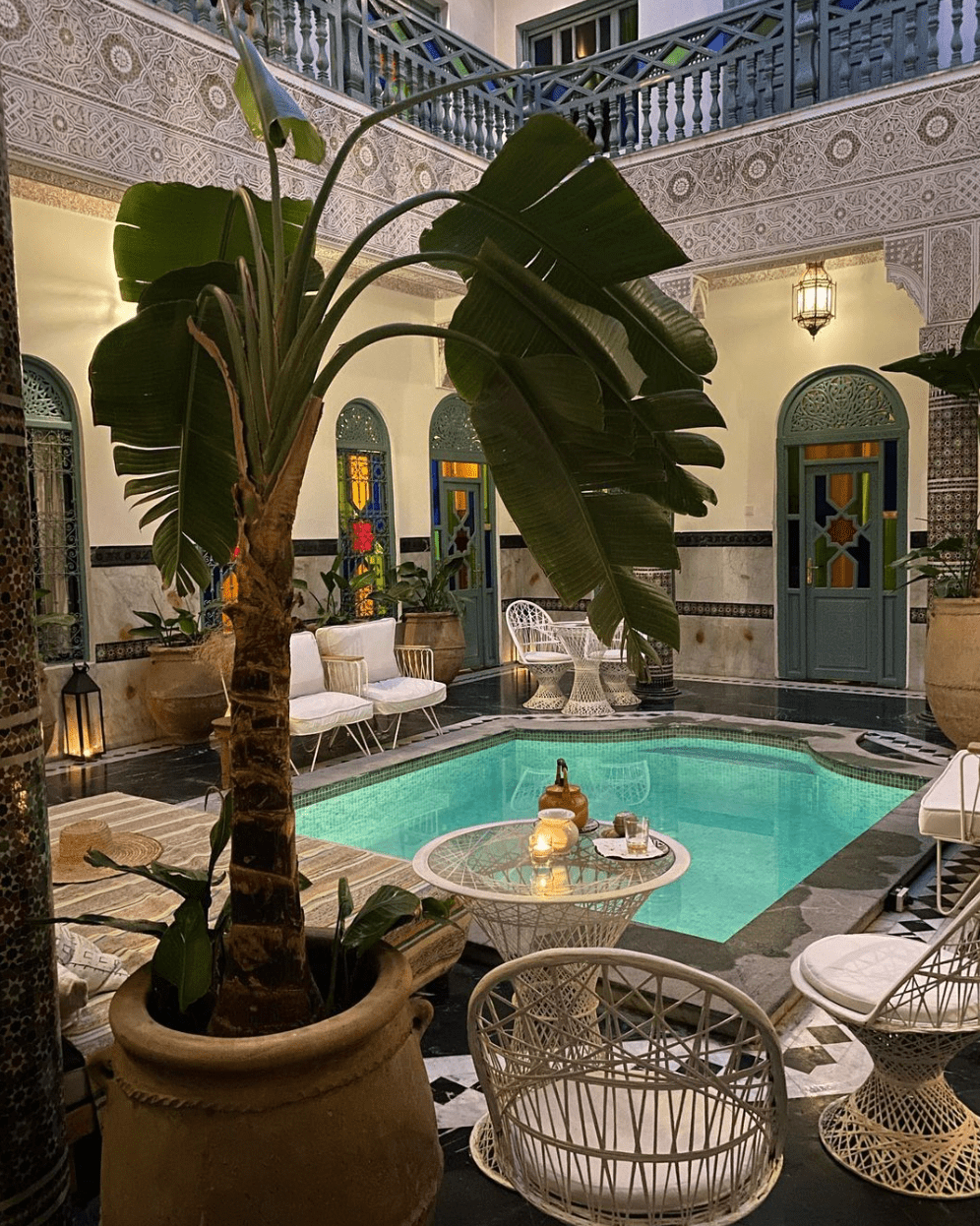 6/ Majorelart
Want to finally experience the real Marrakesh? Then go in search of the ultimate souvenir in the form of a Berber hand-woven carpet or a colourful pouf. The range is vast, but at Majorelart you will find a quality selection of eye-catching rugs in all colours and sizes. Do bid at least a third of the price and pay cash for a cheaper deal. Bargaining is not considered an insult here; not offering a counter offer is. A fun Berber-style haggling experience that requires a dose of playfulness and daring. We shook hands on a pink carpet with zebra stripes, and did not regret it for a second!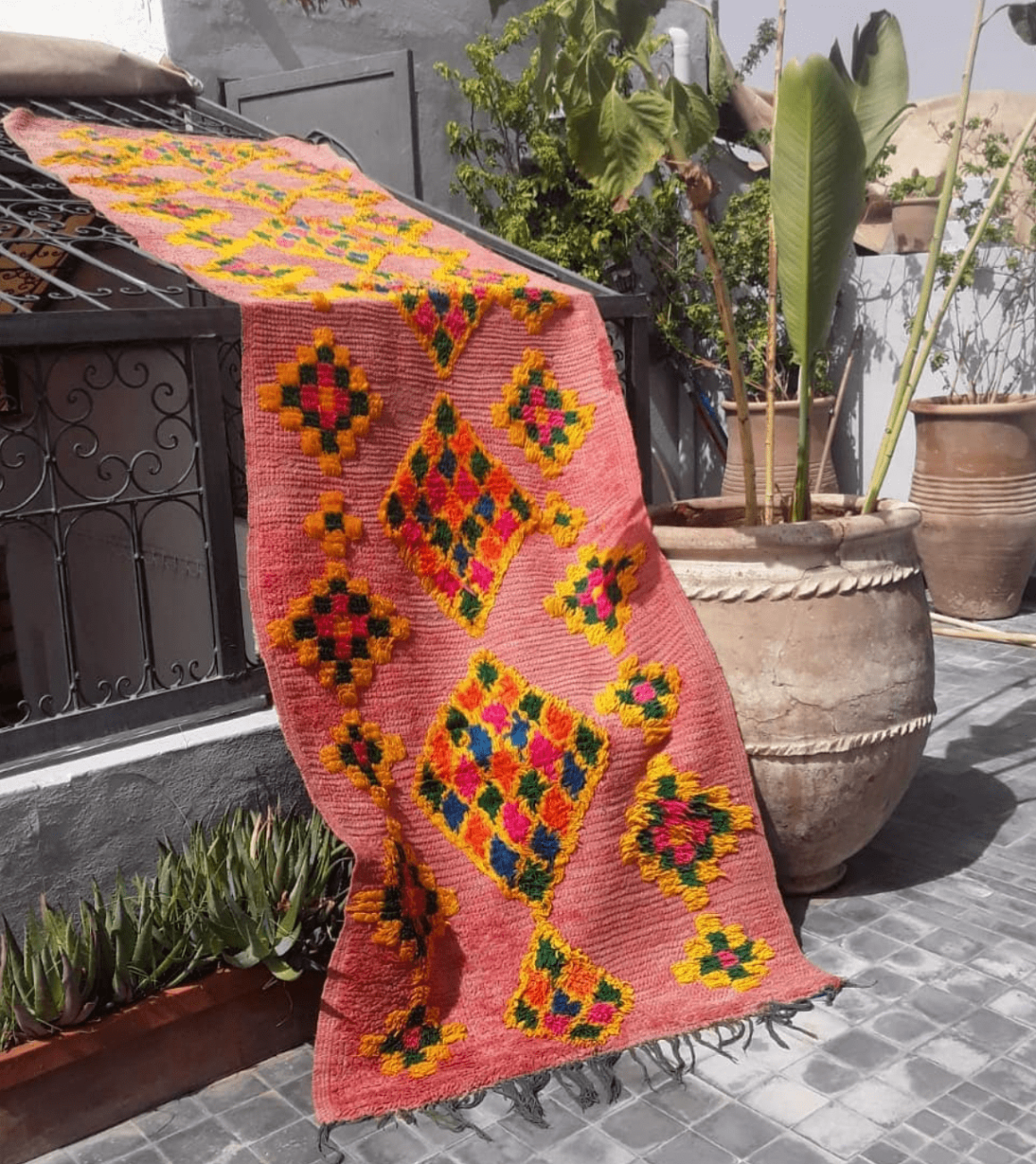 Please take this guide with you when you travel for when you want to escape the hustle and bustle of Marrakesh. At least at these hotspots you will relax in luxury. Have fun reading and travelling! For more travel inspiration, visit our PureTravel section.