Celebrating Christmas means lighting lights, handing out presents, socialising and, above all, enjoying all the goodies that pass the revue.
As the inventor of the Belgian praline, Neuhaus knows all too well that chocolate cannot be missing from the festive table either. With a festive end-of-year collection, the chocolatier therefore provides exclusive Advent calendars, luxurious gift boxes and delicious filled figurines to end the year on a high note.
The tastiest way to countdown to Christmas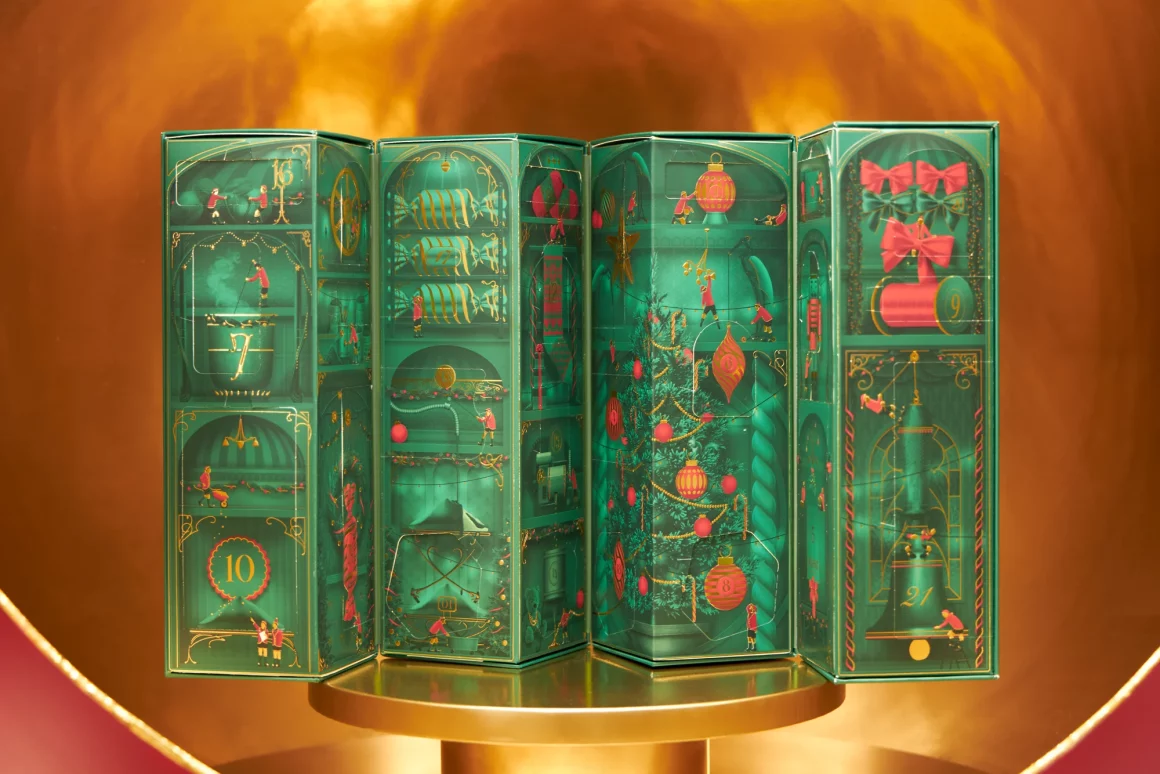 With no less than three different advent calendars, Neuhaus is providing a touch of extra magic in the last month of the year. The brand new Sharing Advent Calendar is specially designed to share with loved ones, because you just get all the treats twice. With no less than a kilo of delicious chocolates, chocolate bars, beans for hot chocolate (and much more!), you each get sometimes even more than one chocolate per day. Nice and generous, and so it should be. The holidays are the perfect time to count down together to the most wonderful time of the year, andthe best chocolates are the ones you share.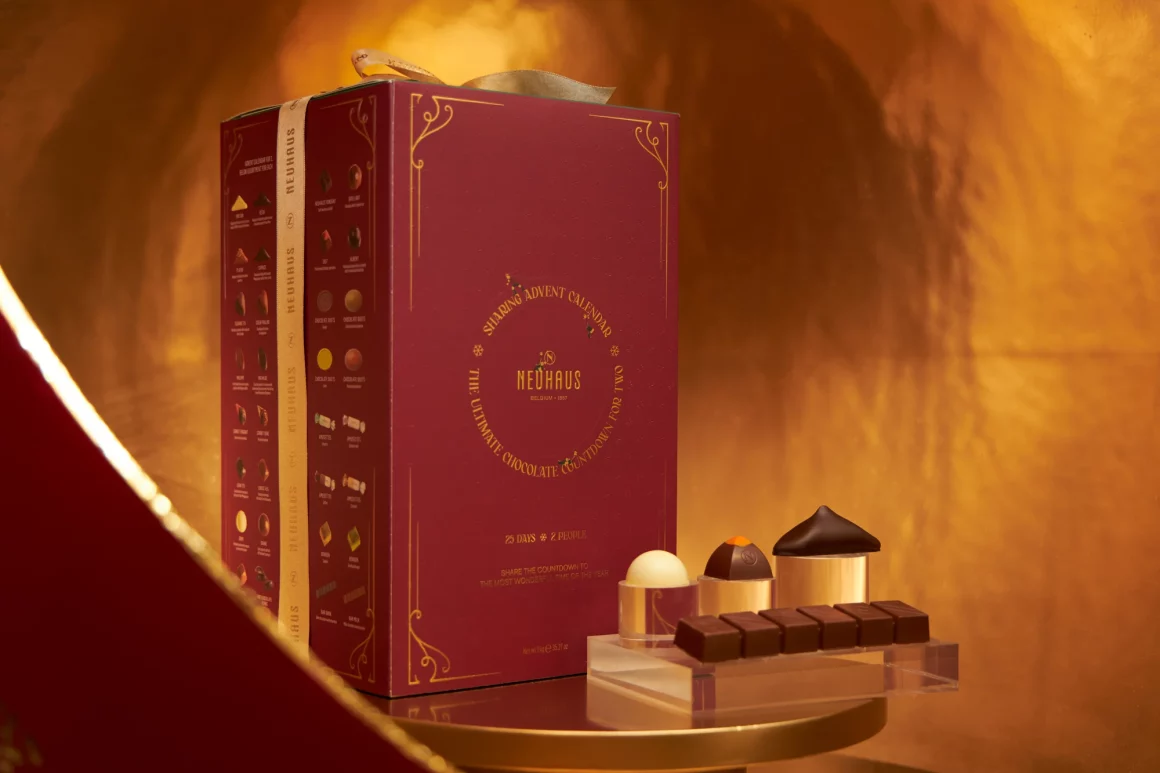 Naturally, there is also the exclusive red pop-up calendar, which contains 25 chocolates-one treat for every day of the month until Christmas. This calendar makes dreams come true, and not just because of its delectable contents. Neuhaus also has a partnership with Make-A-Wish, and for every calendar sold, it donates to the organisation that makes sick children's fondest dreams come true. After all, that's what Christmas is really all about.
Also the little ones can countdown to Christmas with mum and dad this year. The Kids Advent Calendar, decorated with a festive illustration that takes a look at Santa's chocolate factory, contains 25 delicious chocolates guaranteed to delight little ones. A calendar to lick your fingers at!
Say it with chocolate
Naturally, chocolates are not only perfect for feasting on yourself, but also for making your loved ones happy. This year, Neuhaus is once again offering elegant gift boxes containing the crème de la crème of the range. Think, for example, of the Round Box Irrésistibles (16 chocolates), the Star Box (20 chocolates), the Christmas Tree Box (27 chocolates), the Special Winter Box (16 chocolates), and the Festive Sharing Box (62 chocolates).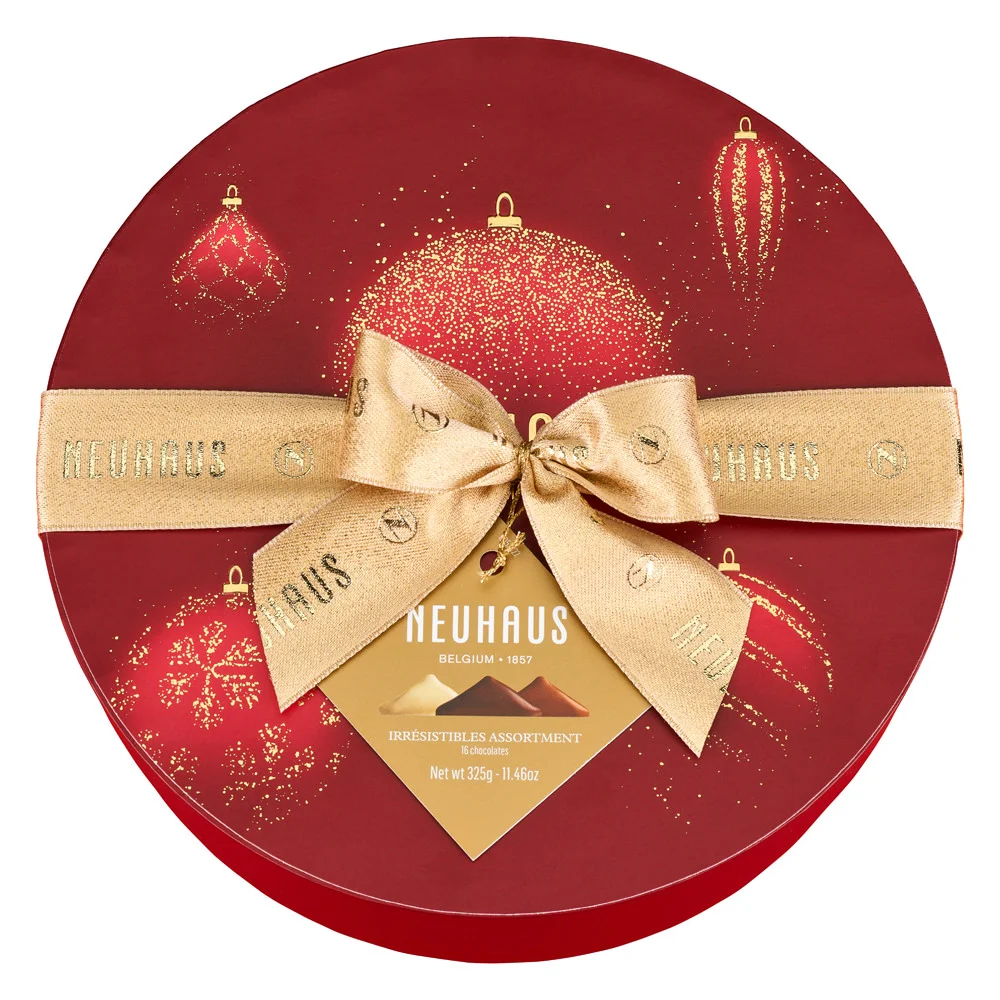 In addition, ballotins are of course available, from the classic ballotin full of timeless chocolates to exclusive selections for specific taste preferences, such as All Dark or Truffle. An ideal gift to surprise your favourite gourmands with, then.
Festive figures
And there's even more new, this year. Previously, Neuhaus introduced hollow chocolate winter figurines, including a Saint Nicholas, Pete, bear or mouse. This year, stuffed figurines will also be added to the collection. A Sinterklaas and snowman made of fondant or milk chocolate were filled with a very creamy hazelnut praline or crispy almond praline. You will find them in gift boxes of 5 figures (3 of which are made of milk chocolate and 2 of fondant). A feast for your taste buds, as it should be in the month of December.
Practical information
Curious to discover Neuhaus' end-of-year collection? The Advent calendars will be available from mid-October. The rest of the festive collection will follow in November. Both are available on the webshop as well as in the boutique.
You can get the Advent calendar for children for 30 euros, the pop-up calendar for 59 euros and the Sharing Advent calendar for 135 euros. The gift box with the festive figures comes to 29 euros and the prices of the Christmas boxes are between 28 and 85 euros.