Puglia was named one of the vacation destinations this year. And that, in our opinion, is more than justified. The region still represents an authentic imprint of the "real Italian life." It is slightly more remote in the boot and therefore has that typical small-town charm that we love so much. Which towns you should not miss during your trip through Puglia? We guide you through the most photogenic spots in the Eastern tip of Italy.
Puglia's assets
In Puglia you will discover Italy in its purest form. With plenty of charming towns, sophisticated cuisine and unique experiences, you can so easily spend weeks there. The region therefore has an unmistakable aesthetic that charmed us in its simplicity. Thus, you can stay in numerous dreamy cottages in the typical rustic style for which Puglia is known.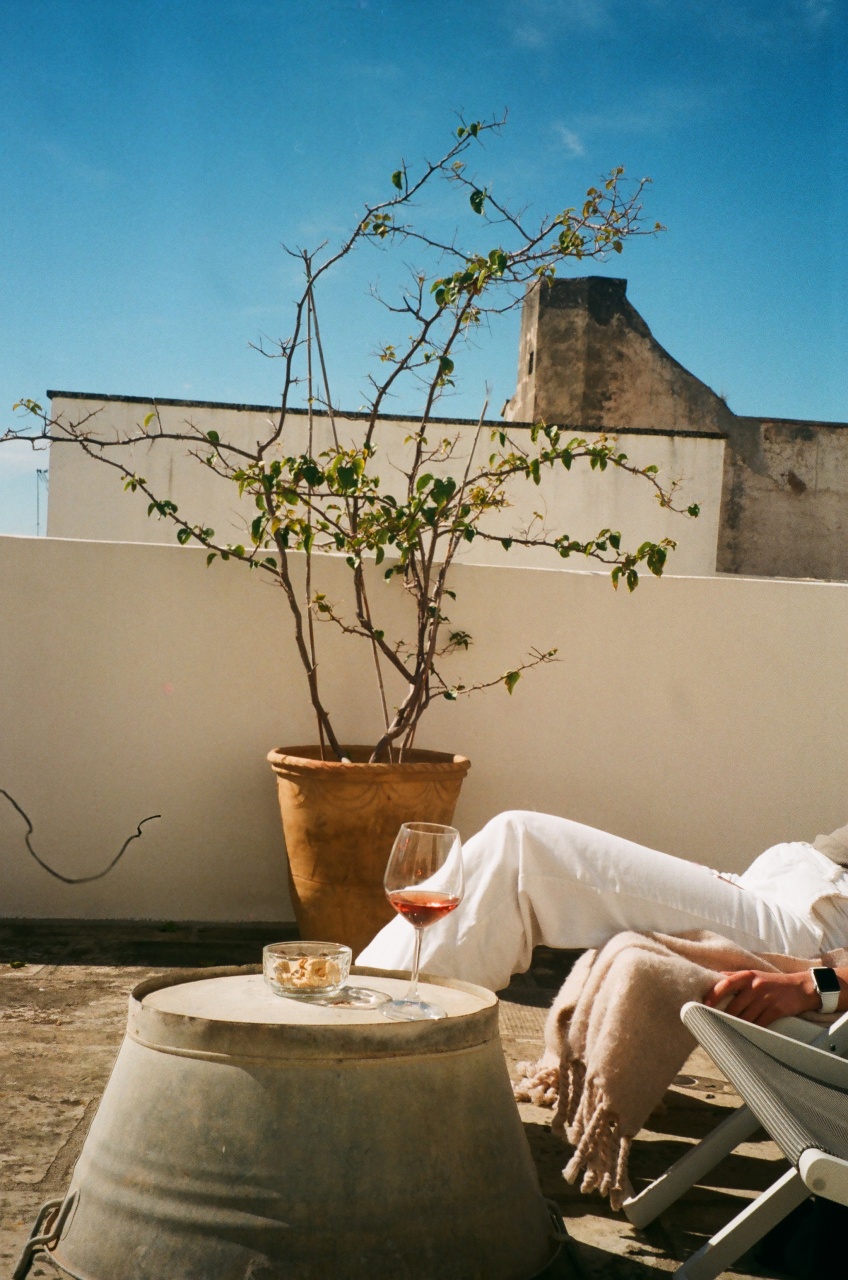 But what especially attracted us was the sincere friendliness of the people. Without being pushy, without someone trying to sell you something or without hearing "Italy is the best country in the world" ten times in one day. In Puglia, you have it good and that simply sells itself. Moreover, the locals offer a lot of authentic experiences. For example, we learned from a real Italian nonna how to roll orecchiette (better known as ear pasta). But you can also simply sit down at the locals' homes, and – with a delectable Primitivo as your local wine – enjoy a wine tasting.
5 x the towns you don't want to miss while passing through
If you're planning a trip to Puglia, it definitely pays to rent a car. That way you can make as many stops as you want during your transit. Which ones should definitely be included, you will find out here:
1/ Bari & its pasta women
The bringing Bari is one of Puglia's larger cities. In the old town and historic center you will find plenty of sights, such as the chalk-white San Nicola Basilica and the San Sabino Cathedral. In the port, in turn, you can enjoy an expansive view of the rippling, blue boats.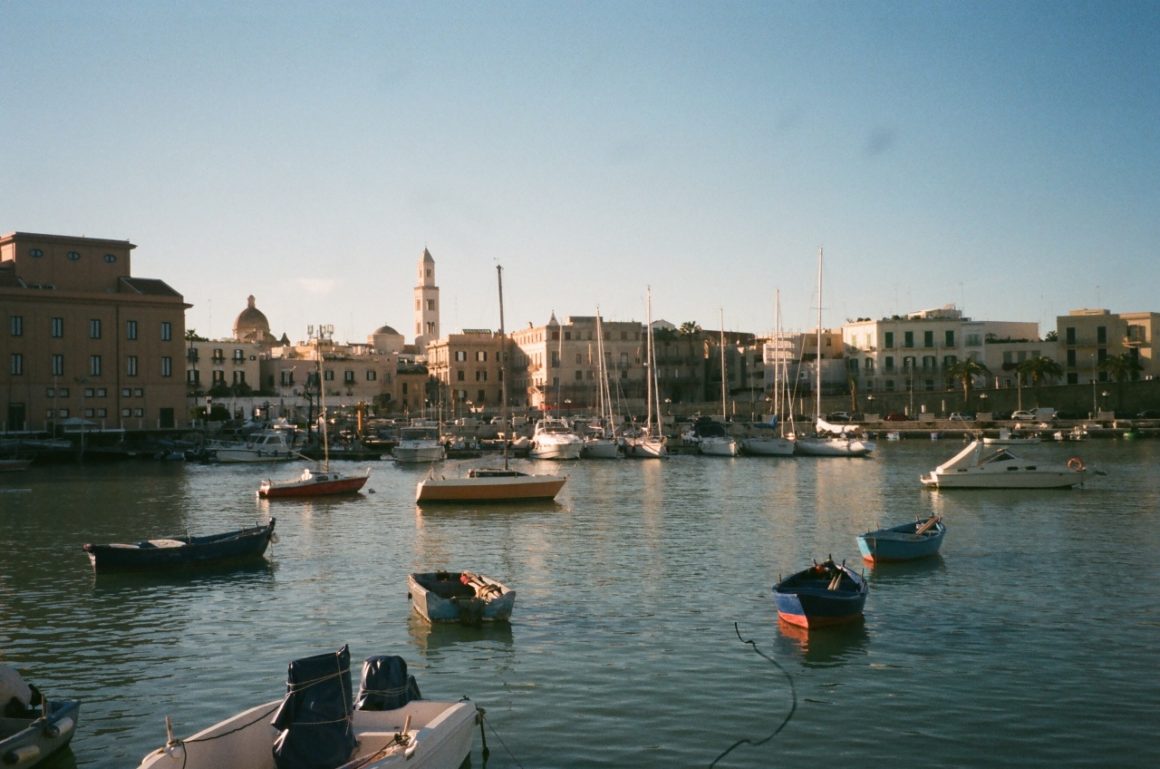 But the main attraction of Bari is undoubtedly the Strada delle Orecchiette. There we quickly encountered a line of Italian females, busy rolling fresh pasta. You meet them early in the morning as they rapidly and incredibly deftly transform pasta strands into gnocci and orecchiette. Meanwhile, they enthusiastically discuss the latest neighborhood gossip. In the afternoon, fresh pasta lies drying in large shuffleboards, creating a unique street scene. In addition to all types of pasta, be sure to grab a bite of the local bread, pane di Altamura, in Bari. In Bari, we dined at the atmospheric Terranima, where we enjoyed regional delicacies in a cozy, characterful interior.
2/ Italian grandeur in Lecce
Lecce, the capital of Salento province, is the absolute figurehead of Italian splendor. Your eyes will be spoiled with its creamy baroque squares and imposing architecture. Via The Thinking Traveller you can be guided through the beautiful city and its admirabale buildings. Afterwards, enjoy the local folk dance, with a tasty aperitivo and under the tunes of a live pizzica show.
Do you need a break from all that beauty? Then have a coffee at Avamposto, in the central square Piazza S. Oronzo. There you can order the region's specialties, café Salento and pasticciotti, a pastry filled with lemon custard.
3/ The white houses of Ostuni
The fairy-like Ostuni is also worth a visit. Through its hilly narrow streets, you'll discover the white, quaint little houses for which Puglia is best known. You have a lot of special vantage points, but from Corso Vittorio Emanuele II you have the best panoramic view.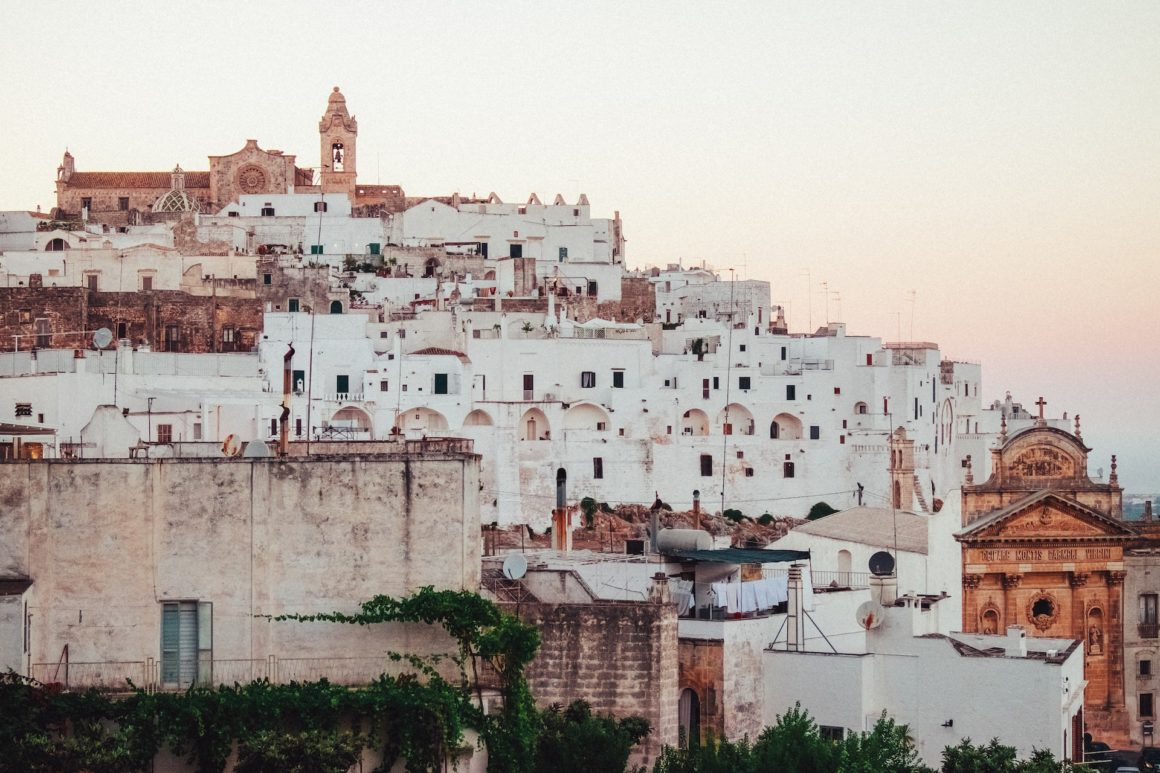 4/ Sea of trulli in Alberobello
As a world heritage site, this mini-city may need no introduction, but we're happy to include it in this list. In Alberobello you will sniff out the region's most distinctive architecture, namely the trullo. The town consists of more than a thousand of the white, cone-shaped houses. Even better: it is even possible to stay overnight in one of these traditional trulli. Thus, on Airbnb you can find many wonderful accommodations in the authentic style.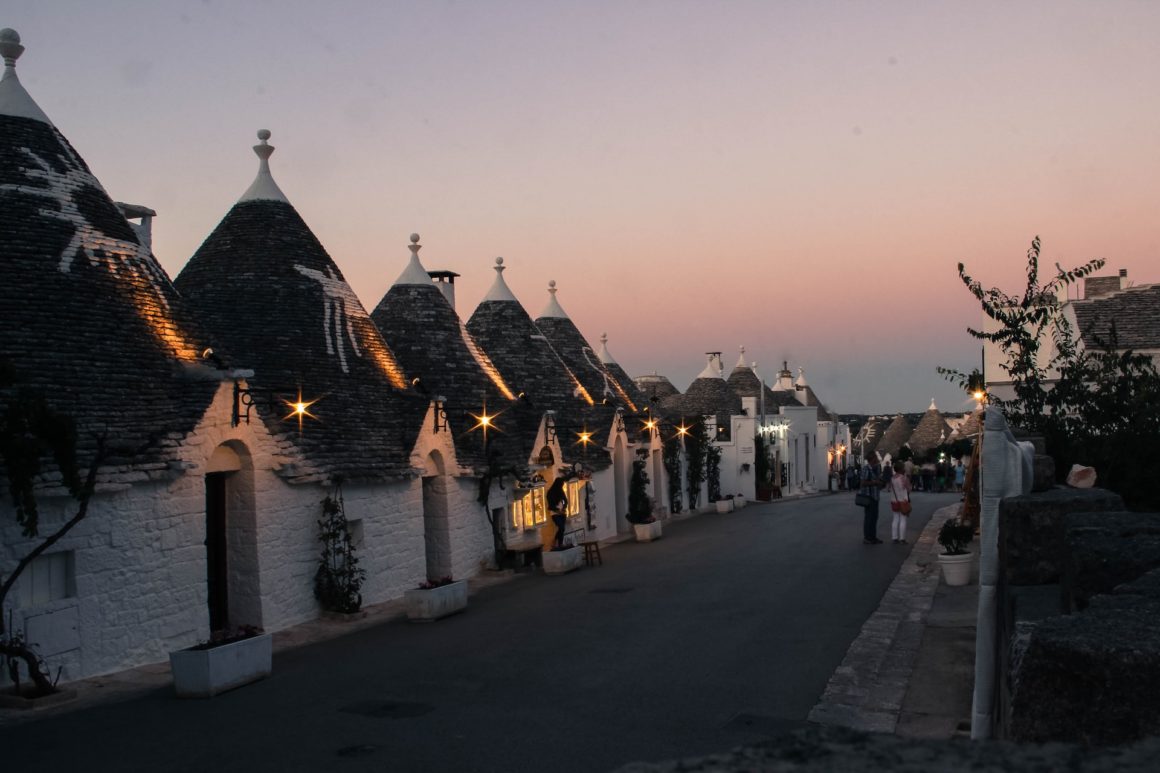 5/ Among the locals in Matino
Matino is not immediately a well-known town, but what a lovely place we found to take a breather. Besides cute little churches and portals, you'll find just a few – all equally delicious – restaurants and a handful of cafes. But madre madonna, what a taste of la vita lenta you can get here! In the mornings we invariably drank our coffee at the same little café and were surrounded by groups of Italian men sitting on the sidewalk drinking their first espressos while discussing. After only a few days, the locals knew our faces and we felt included in Matino's close-knit community.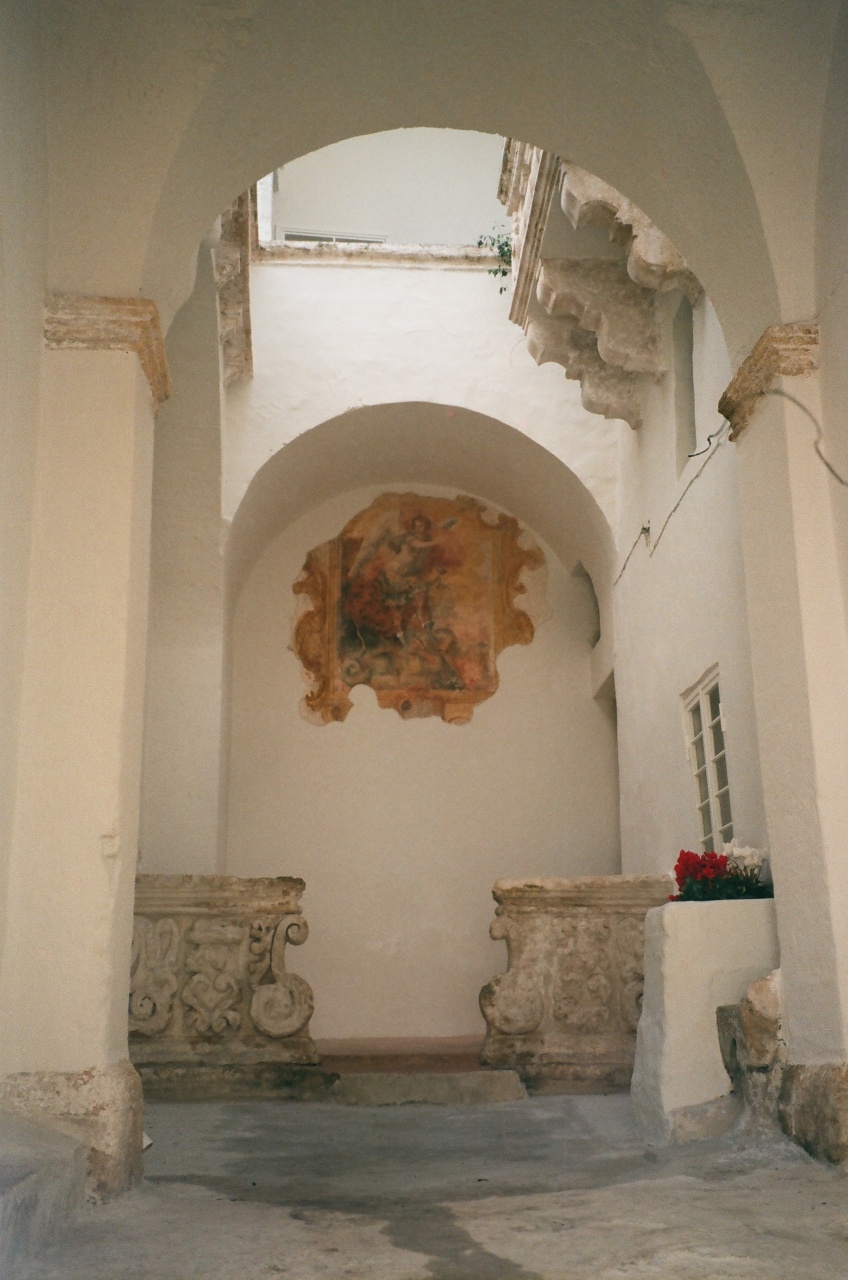 If you make a stop here, it will definitely pay to make reservations in advance on the terrace of restaurant A locanda tu marchese. We visited Puglia off-season and so, unfortunately – typically! – in front of a closed door. A few minutes later, however, we were nevertheless fished off the street by the granddaughter of the establishment. At the sight of our dismayed faces, she invited us to join the family at the table. We said it, unseen kindness those Eastern Italians! From her nonna we learned to make delectable pasta that same evening according to the secret family recipe. So we can't reveal more, but let's put it this way: you won't regret a visit.
Enough convincing? High time then to book your trip to Puglia. Roll that orecchiette, eat that second pasticciotti, dine at nonna and drink gallons of Primitivo. Because the good life really can be that simple! If you're in the mood for even more travel inspiration, be sure to visit our PureTravel page.