One thing is certain: 2023 has a lot of ambitious hotel openings in store. From beloved destinations in Europe across America to Asia, these promising plans only fuel our appetite for travel. These are the 10 hotels we dream of, because of their grandiose character, impressive (interior) architecture, breathtaking location or original spa experiences.
1/ La Fantaisie in Paris
The Martin Brudnizki-designed 'La Fantaisie' in the heart of Paris's 9th arrondissement brings dreamy interiors inspired by nature, replete with floral murals, a beautiful plant collection and rooms cloaked in soft shades of green and yellow. On the culinary front, *** Michelin chef Dominique Crenn is at the helm.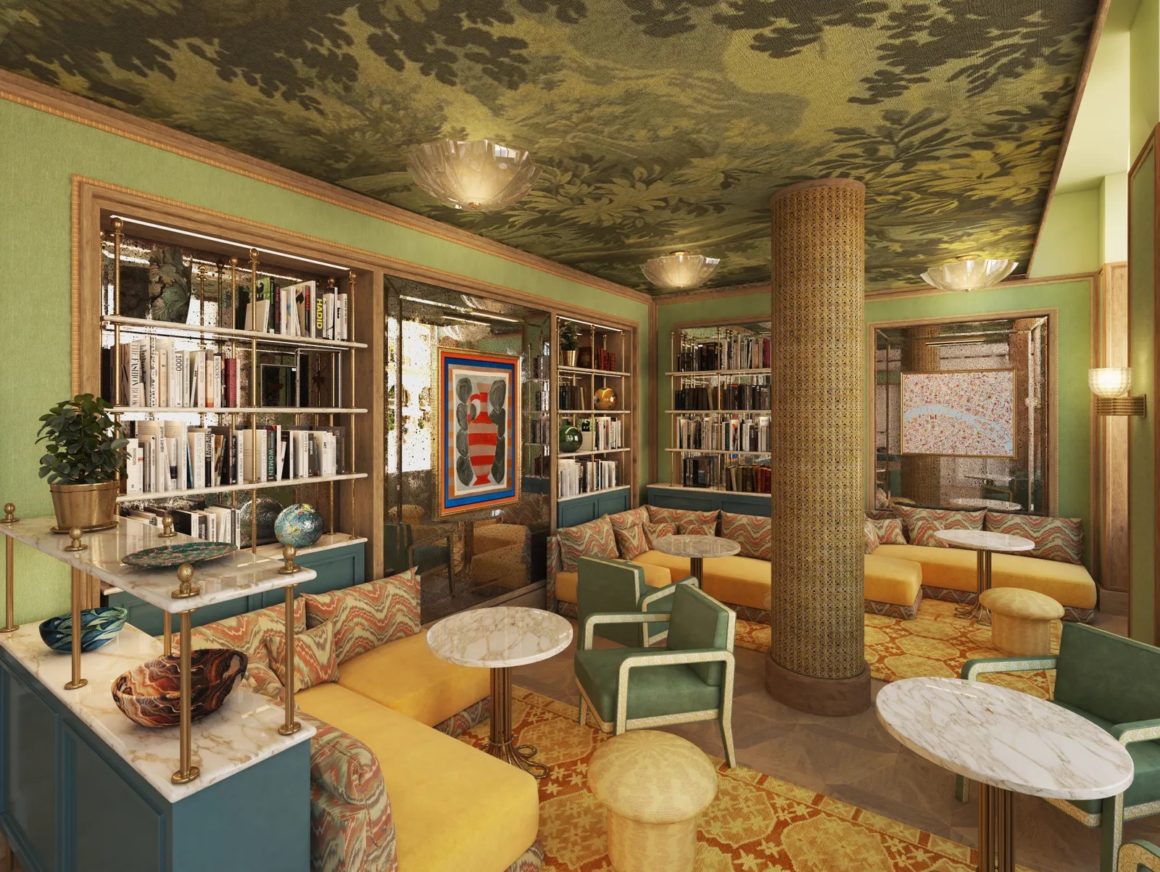 Discover it here.
2/ Ritz-Carlton in Melbourne
A high-speed elevator takes you directly to the lobby on the 80th floor of the Ritz-Carlton, making it Australia's tallest hotel. As such, the "sky lobby" offers unparalleled views of the city skyline. Yet our hearts especially go out to their 'infinity pool' and spa, framed by impressive floor-to-ceiling glass windows.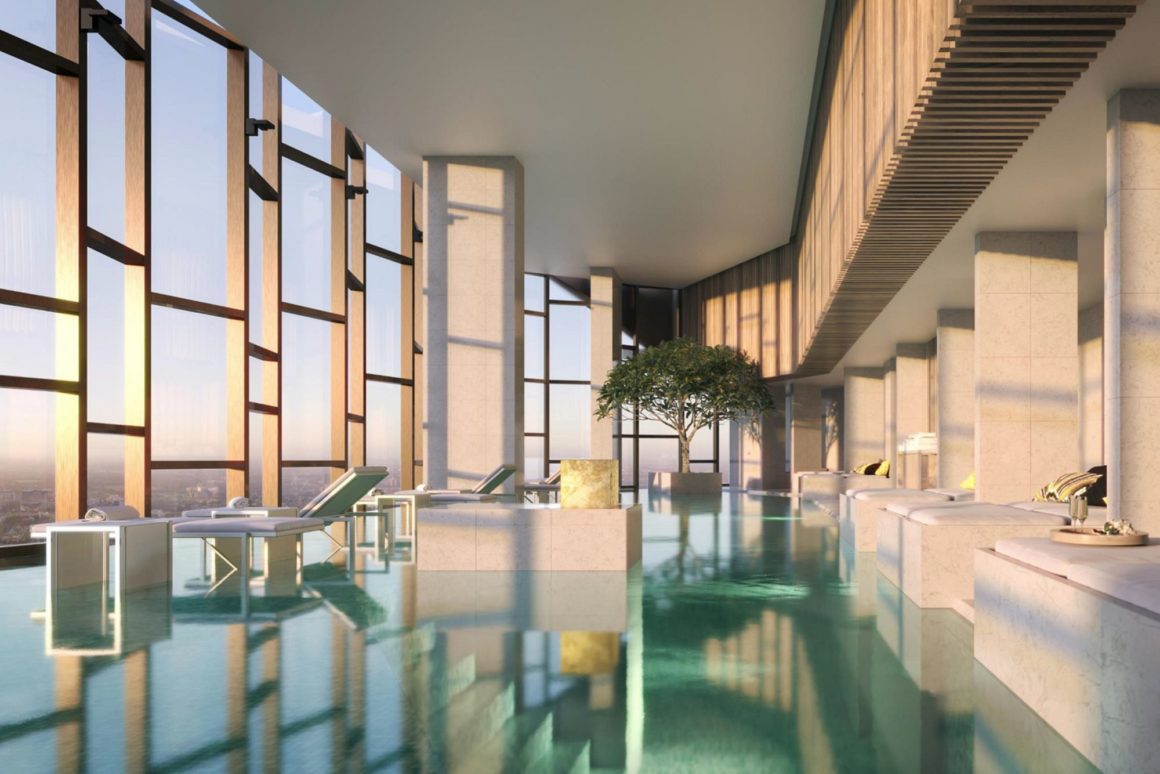 Discover it here.
3/ Future Found Sanctuary in Cape Town
Future Found Sanctuary is located within the city limits of Cape Town, but is also adjacent to UNESCO World Heritage Site Table Mountain. Taking a break from all the adventure Cape Town has to offer, you'll also do so here in their exceptional wellness.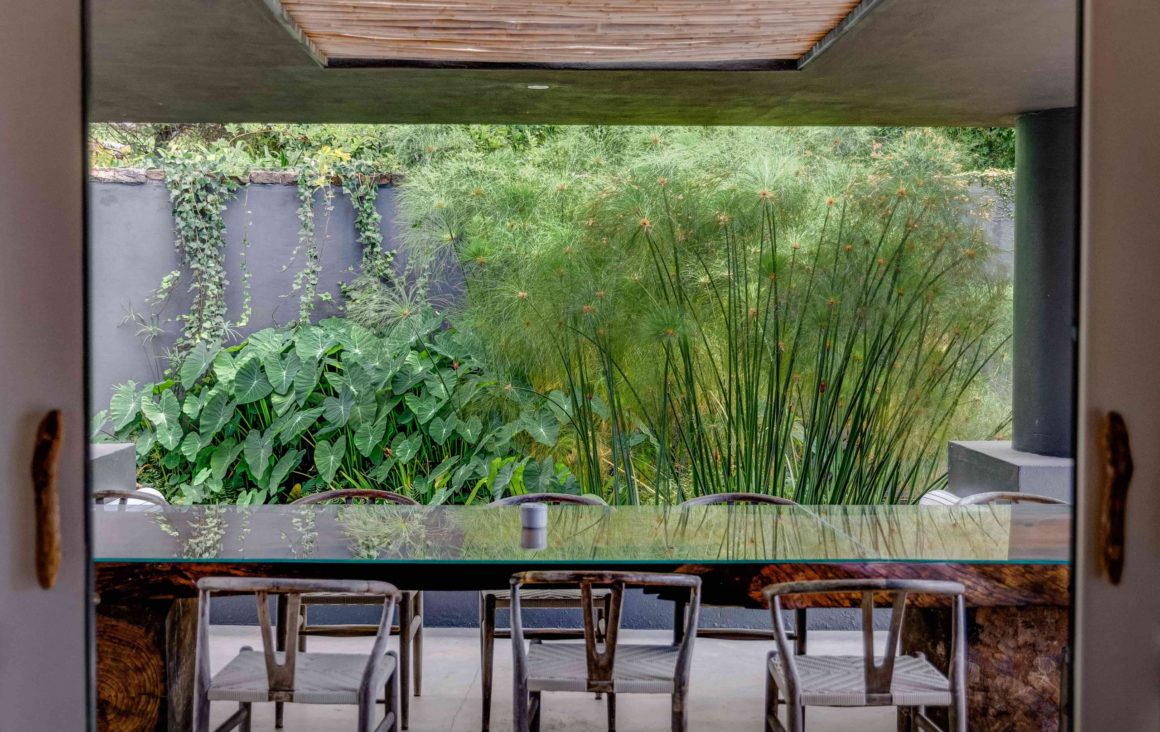 Discover it here.
4/ Raffles in London

The historic Old War Office building will be transformed this spring into the Raffles London hotel, in the heart of Whitehall. With 120 rooms and suites, 85 residences, three bars and nine restaurants – including three(!) by Mauro Colagreco who has already secured a Michelin star – this unique restoration will open up this historic building to guests for the first time in its 100-year history. On top of that, you will also find an extensive spa & health club, in collaboration with beauty brand Guerlain and the leading exercise experts at Pillar Wellbeing.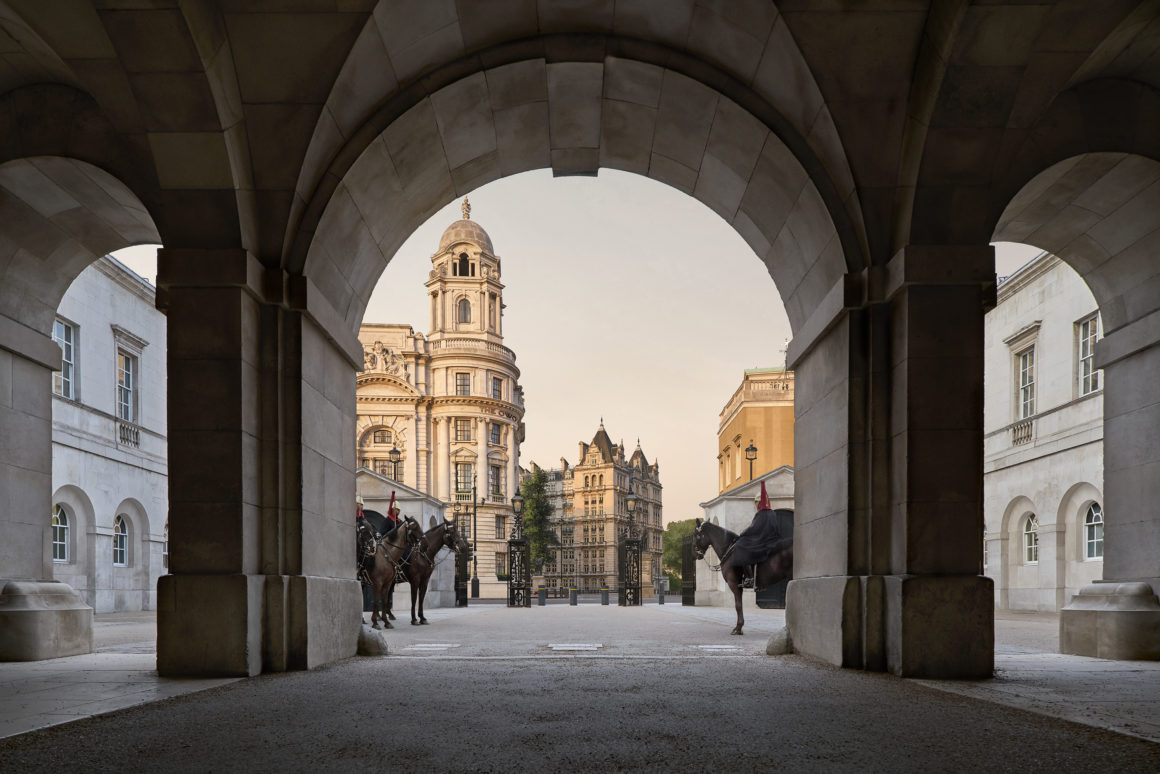 Discover it here.
5/ 1 Hotel in Hawaii
In February 2023, 1 Hotels will open its facility in Kauai, Hawaii. Located on the shores of Hanalei Bay and overlooking the cliffs of Makana Mountain, it is primarily the location that draws us to this hotel. Plus, it's also decorated with a penchant for nature and sustainability, with lots of wood elements, greenery, organic cotton bedding and restaurant collaborations with local farmers and fishermen.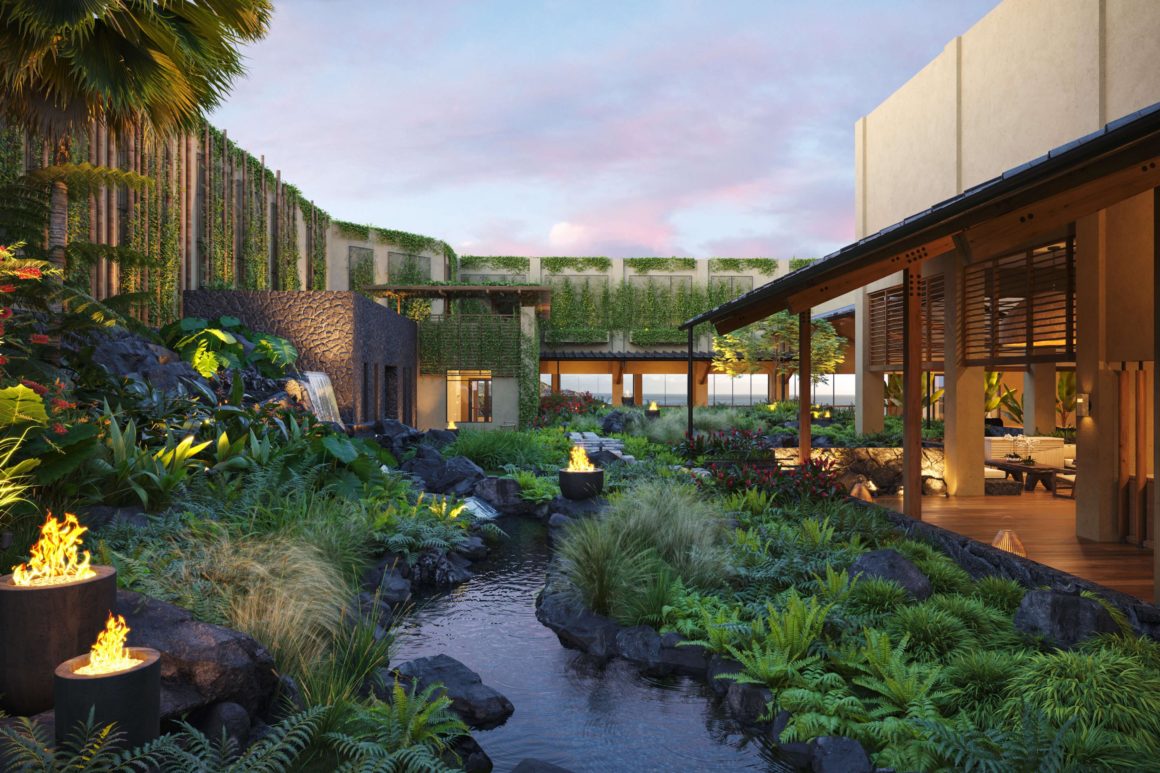 Discover it here.
6/ EDITION in Rome
Ian Schrager's luxury hotel brand EDITION will cut the ribbon on five new destinations around the world in 2023. Yet we especially want to highlight the one in Rome, nestled in a beautiful historic building by Marcello Piacentini and within walking distance of Via Veneto and Bernini's Tritone Fountain. What to expect? Design-focused penthouses, al fresco restaurant and a fairy-tale rooftop pool.
Discover it here.
7/ Habitas in San Miguel
This month, the Habitas resort opened in San Miguel. Just 10 minutes from the historic center, yet firmly embedded in the countryside, you'll find 60 earth-colored rooms amid vast desert fields and natural hot springs.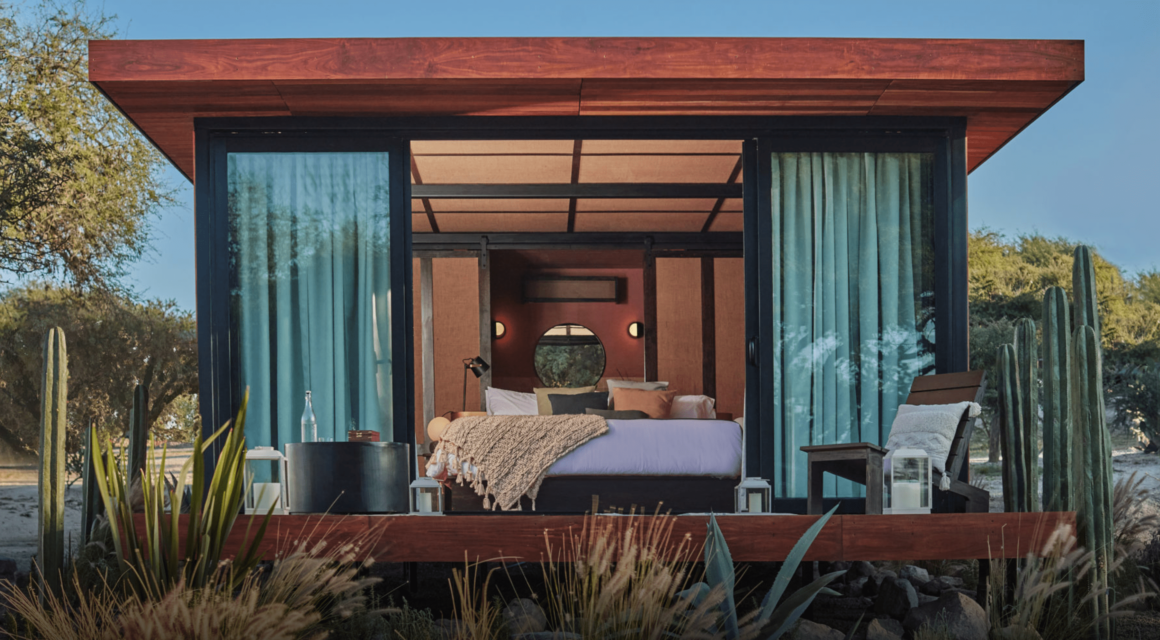 Discover it here.
8/ Soho House in Mexico
Still a bit of a mystery, but the beautifully detailed sketches of the Soho House in Mexico City promise grandiose baroque style, light-filled lounge areas and sunny patios. Add to that authentic furniture by local makers and – not to mention – more than 100 paintings by Mexican artists, and we've chosen our top favorite.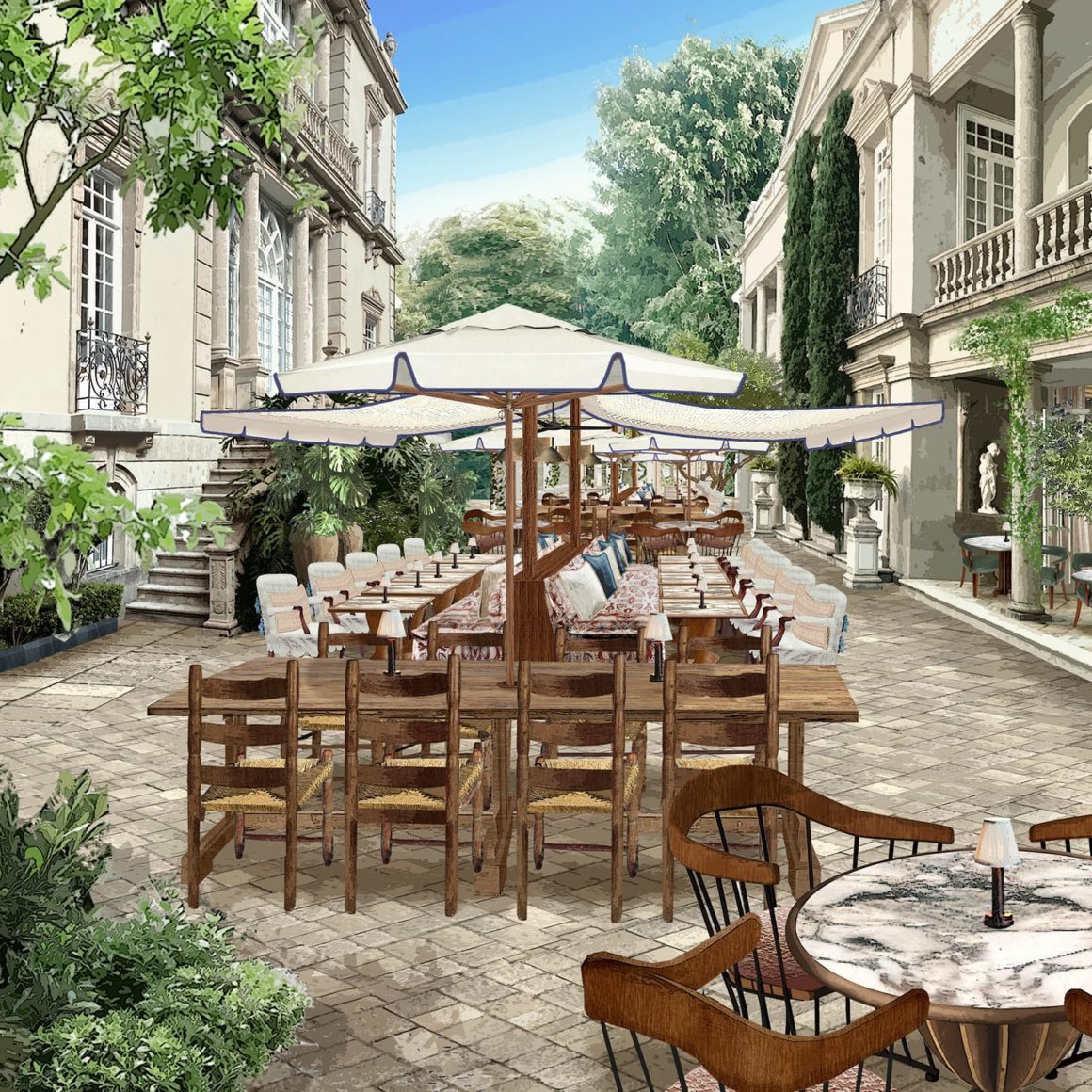 Discover it here.
9/ The Fifth Avenue in New York
Authentic New York charm can be expected in the Martin Brudnizki-designed "The Fifth Avenue Hotel. Here, too, he masterfully combined soft velvet in warm tones. Moreover, the hotel – like the rest of the metropolis – also pampers your taste buds, with a menu developed by chef Andrew Carmellini.
Discover it here.
10/ Rosewood in Munich
Rosewood is located in two historic buildings on Kardinal-Faulhaber-Strasse: the former State Bank of Bavaria and the Palais Neuhaus-Preysing. Not surprisingly, the original facades and details of the 18th- and 19th-century buildings have been respected. Unwind in the midst of historical splendor, you won't hear us doubt that for a second.
Discover it here.
Are you able to make a choice? Or even make a whole world trip to test out all the hotels? We don't blame you! With this guide, we hope to have given you enough info to make a fine selection for you and your party this coming travel year.