It looks like Barbiecore pink (better known as Valentino hot pink) is here to stay for a while yet, but which colours will explode in 2023? After a thorough analysis of the SS23 shows, we came to a unanimous conclusion: these will be the colours that will make the fashion year.
1/ A fresh lime
That green has been ruling the roost for a while, we probably don't need to tell you. Grass green or Kelly green, introduced by the popular The Frankie Shop, among others, has been wearing the crown since summer 2021. This spring, it's the turn of a slightly lighter and fresher shade: lime. A little flirty and just a touch cool, ideal for spring if you ask us.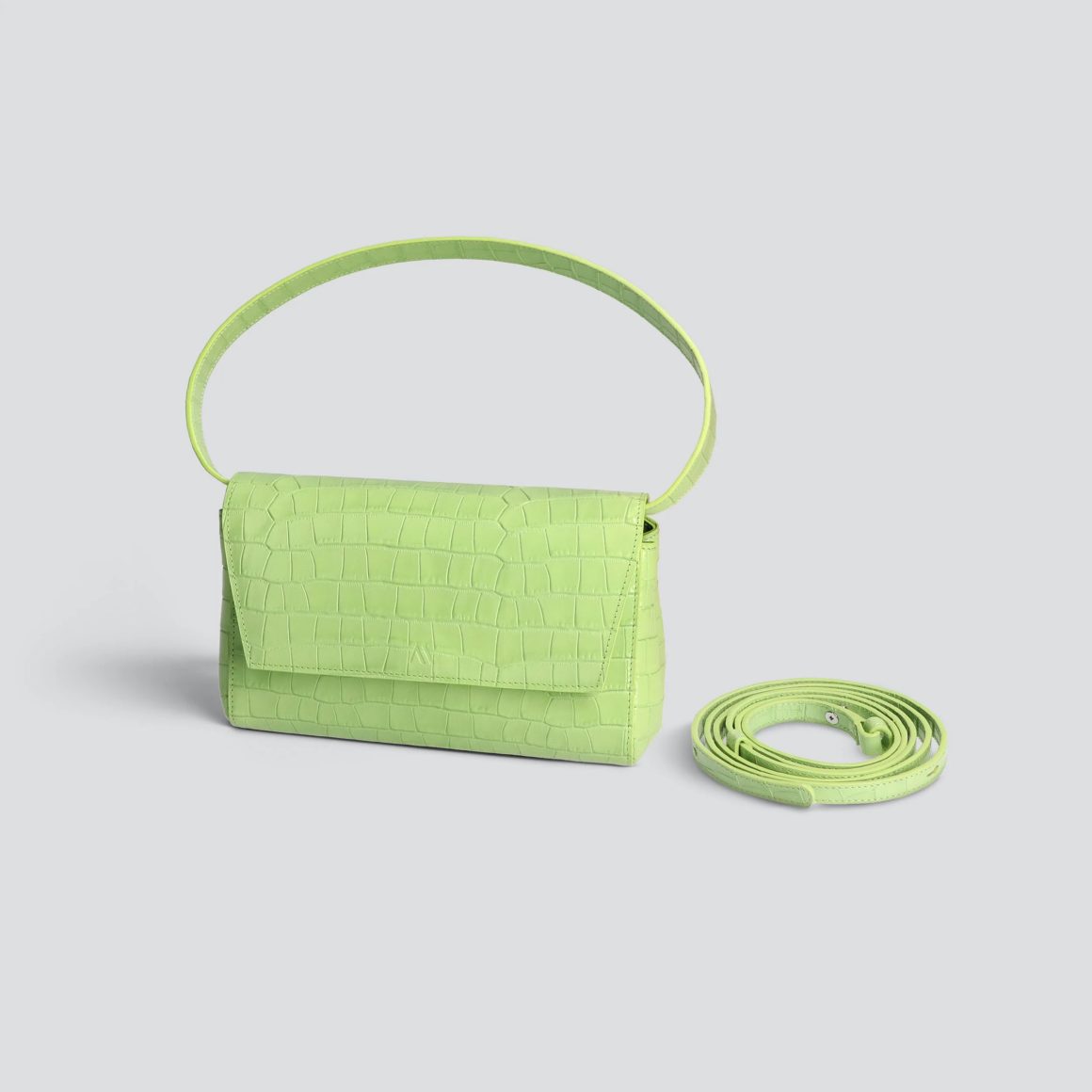 Ikon clutch croco KAAI, €350 – Shop hier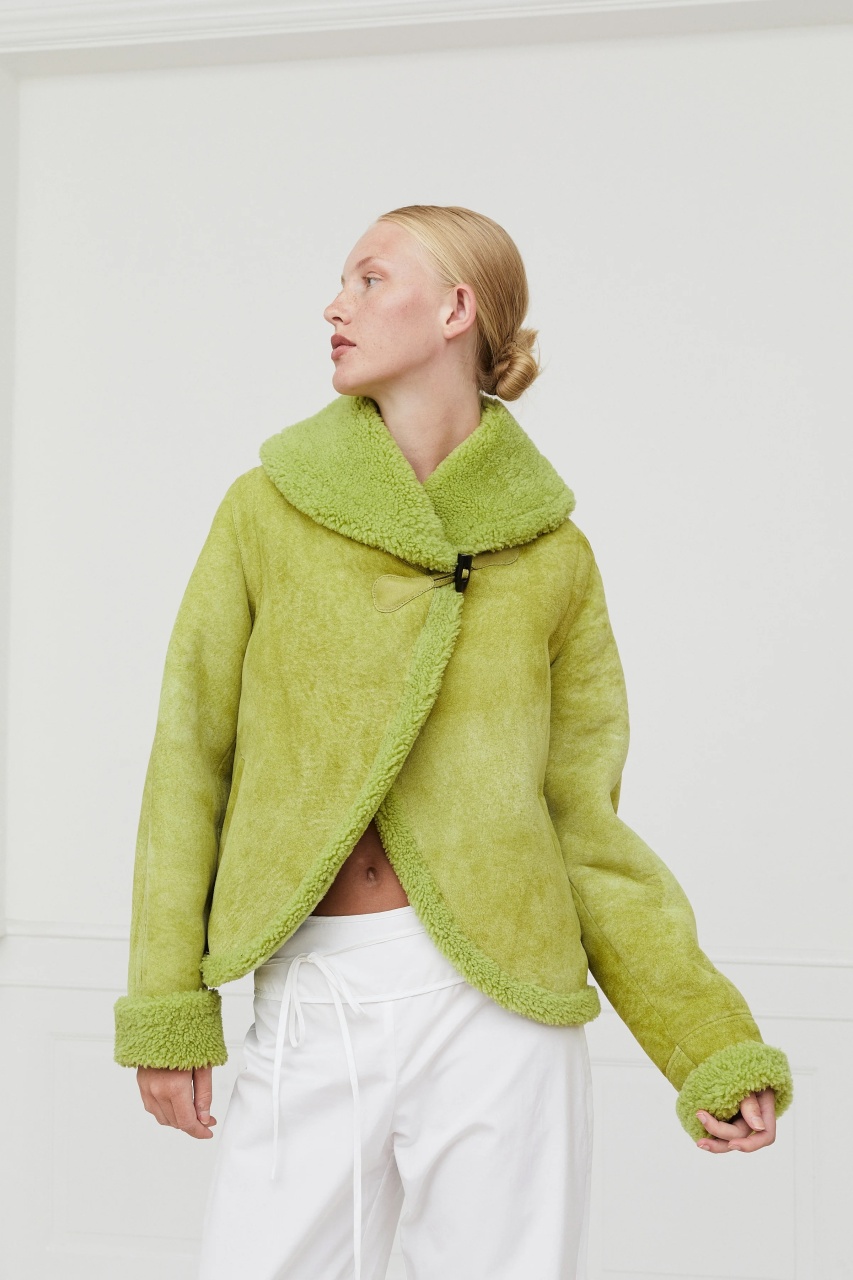 Shearling jacket with asymmetric button Saks Potts, €1,161 – Shop here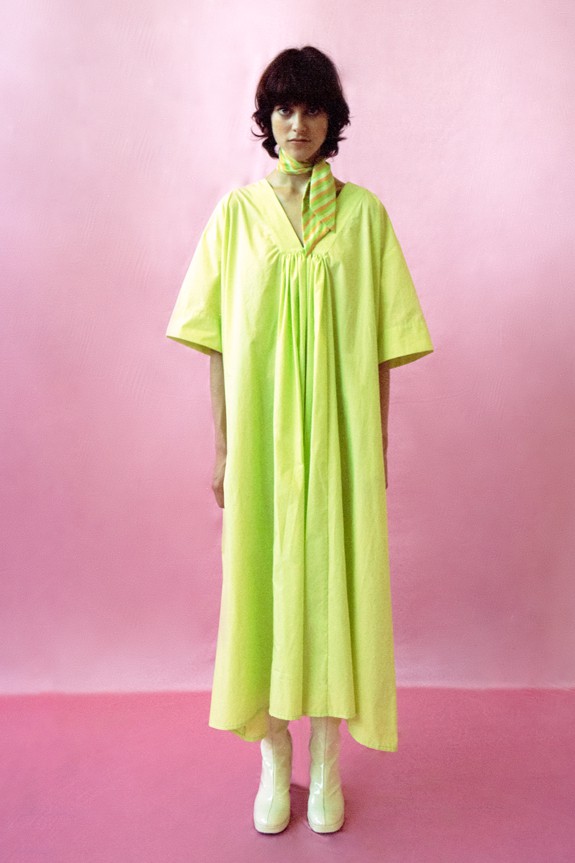 Maxi paper dress Sea Me Happy, € 239 – Shop hier
2/ Lady in saffron
If you're still not quite into those bright shades of green, we have another bold hue that might fully fit into your wardrobe. What is so striking about the rise of saffron is that designers are building entire monochrome ensembles with it. Models were sent out onto the catwalk as if they were dipped from head to toe in red paint. Rotate even closed fashion week by creating one red sea of dancing models in vinyl outfits. A real party and definitely one of our highlights as far as the SS23 collections are concerned.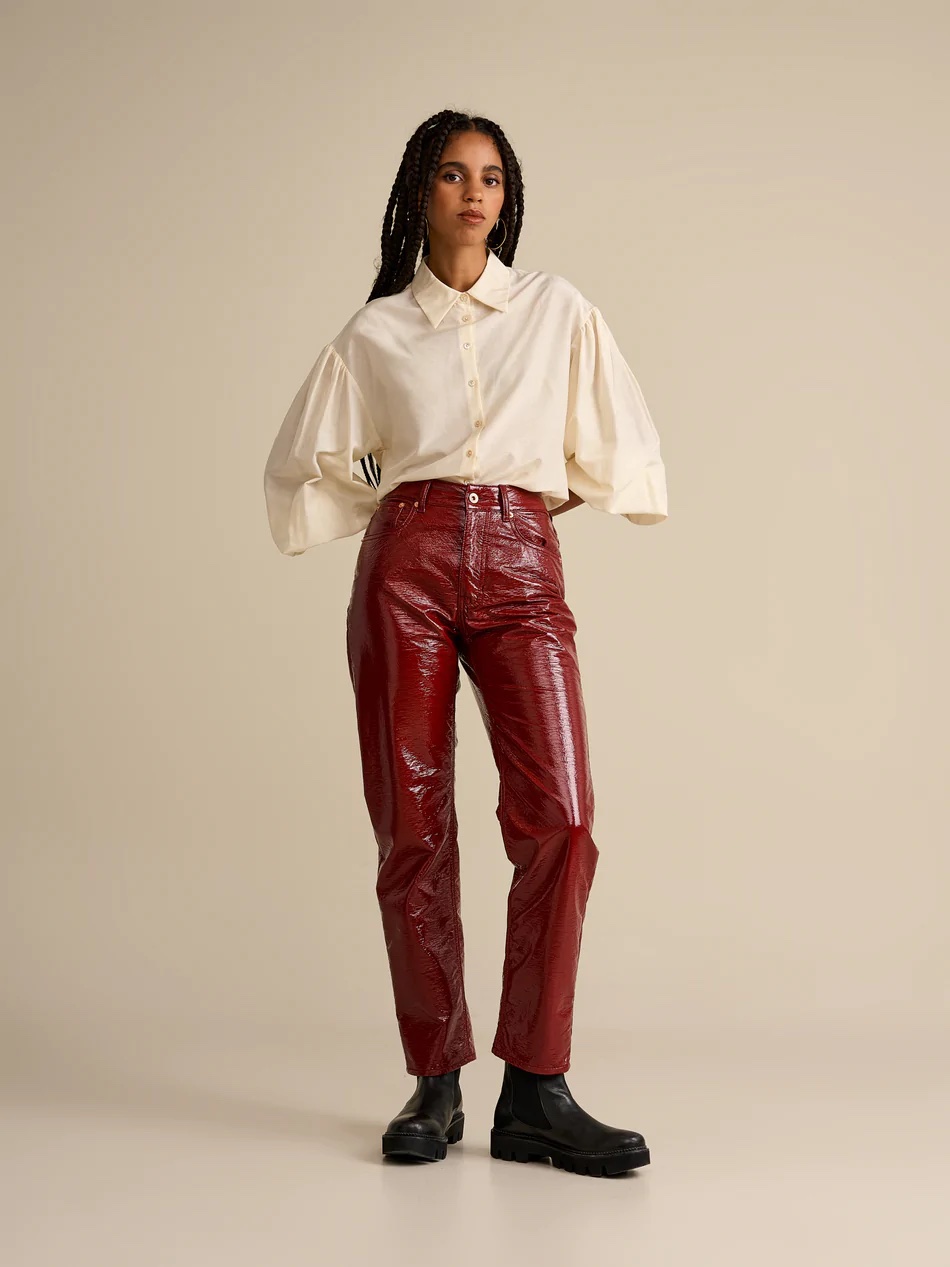 Leather trousers Bellerose, € 169 – Shop here
Midi skirt with sequins Rotate, € 121 – Shop here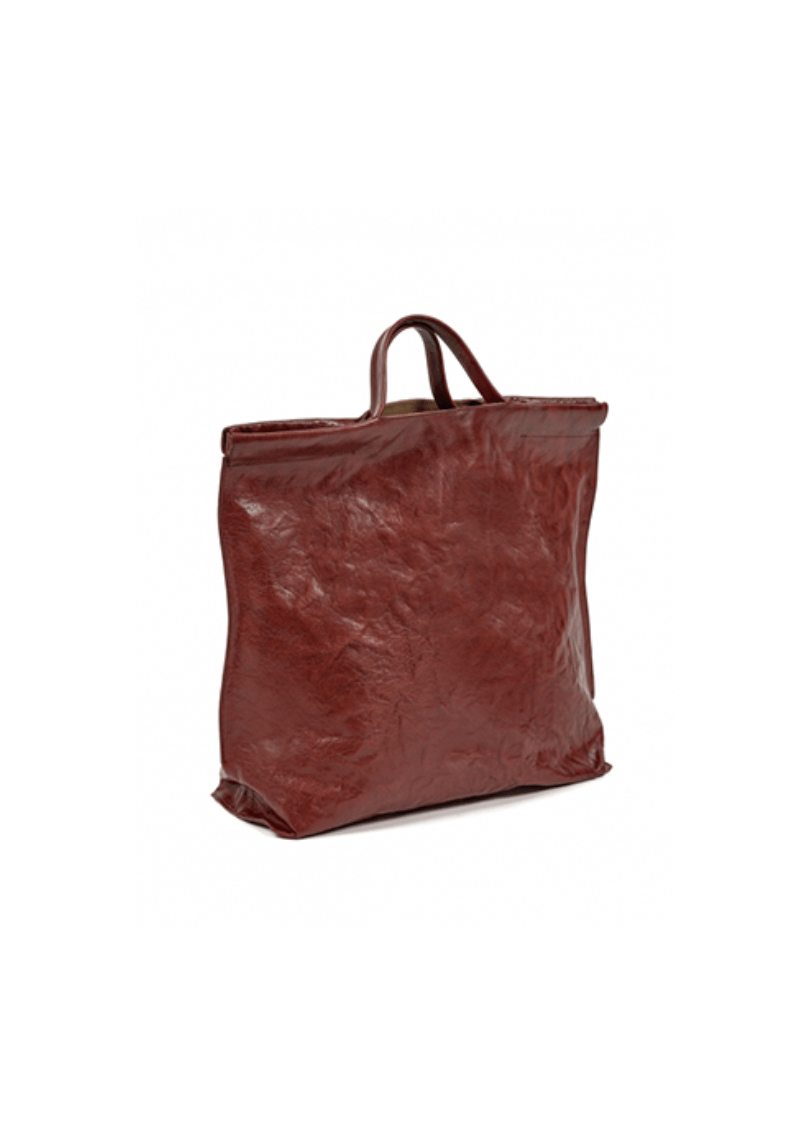 Saffron-red buffalo leather handbag Bea Mombaers x Serax, €618 – Shop here
3/ Not just for the bride
Nothing evokes spring feelings more than the colour white. From breezy blouses with embroidery over classic marcellekes (preferably from Prada, if possible!) and loose linen trousers to loose-fitting cotton dresses. The association with a white party or all white wedding is never far away, but we love wearing white all summer long. Perfect for our coastal grandmother aesthetic, the luxurious lifestyle from Nancy Meyers films that is going viral on social media these days. Just do us a summer to Provence à la Jacquemus, 24/7 in heavenly white.
Ivory draped dress Misha, €415 – Shop hier
Fest with ruffles Jacquemus, €950 – Shop here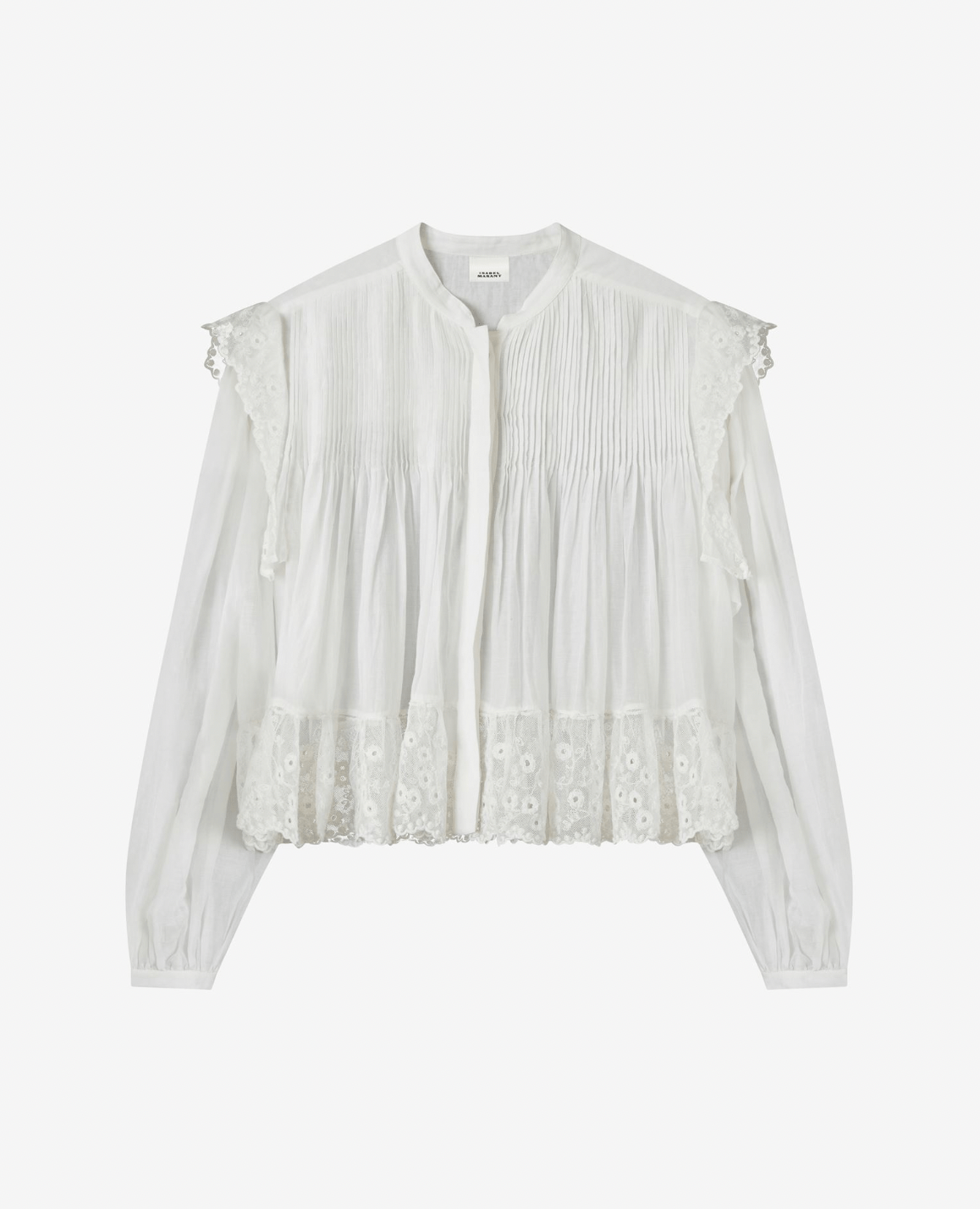 Blouse with embroidery Isabel Marant, €650 – Shop here
We hope this colour guide will help you wear the trendy shades of 2023 with extra confidence. Have fun shopping!