Deeply tucked away in idyllic La Bruyère, near Namur, is a charming chalet that had us in its grip immediately. This chalet, an extension next to a friends' farm, was single-handedly created by young thirty-something chef Basile De Wulf. Upon arrival, we were surprised by the creative layout of his kitchen, made using a container. This mysterious, yet cosy, interior exuded the atmosphere of a must-find address.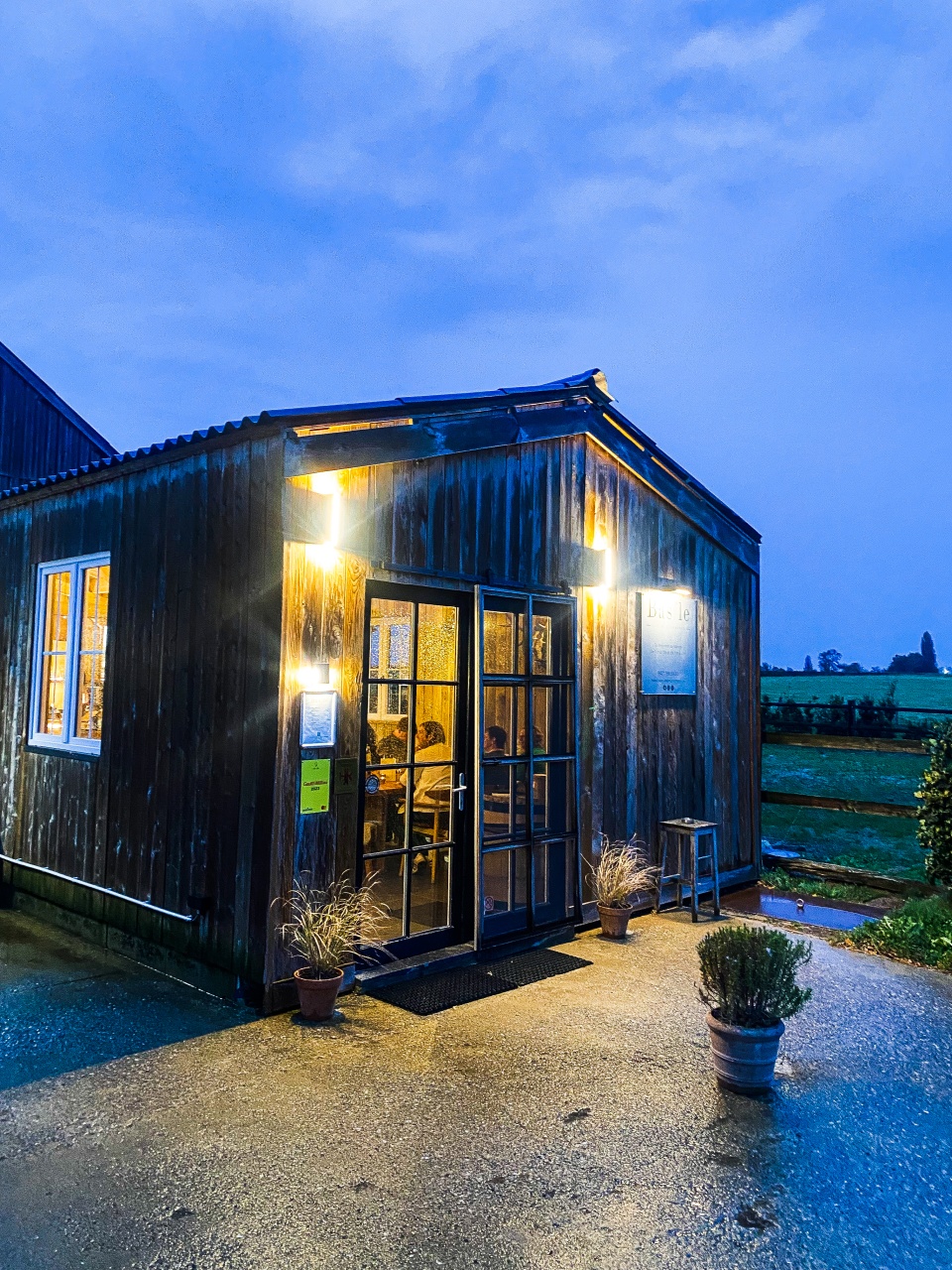 The warm welcome in perfect Dutch by Basile was surprising, but explained by his studies at the renowned chef school Ter Duinen in Koksijde. He continued his education at the Vieusart Academy of Culinary Arts. After numerous trips and working experiences in top establishments, from Stockholm to Brussels, via Paris, Barcelona, Antwerp and Bruges, Basile has amassed a wealth of culinary knowledge.
During the corona period, Basile showed his entrepreneurship by setting up a takeaway service. The profits from this were invested in this charming property we were now in.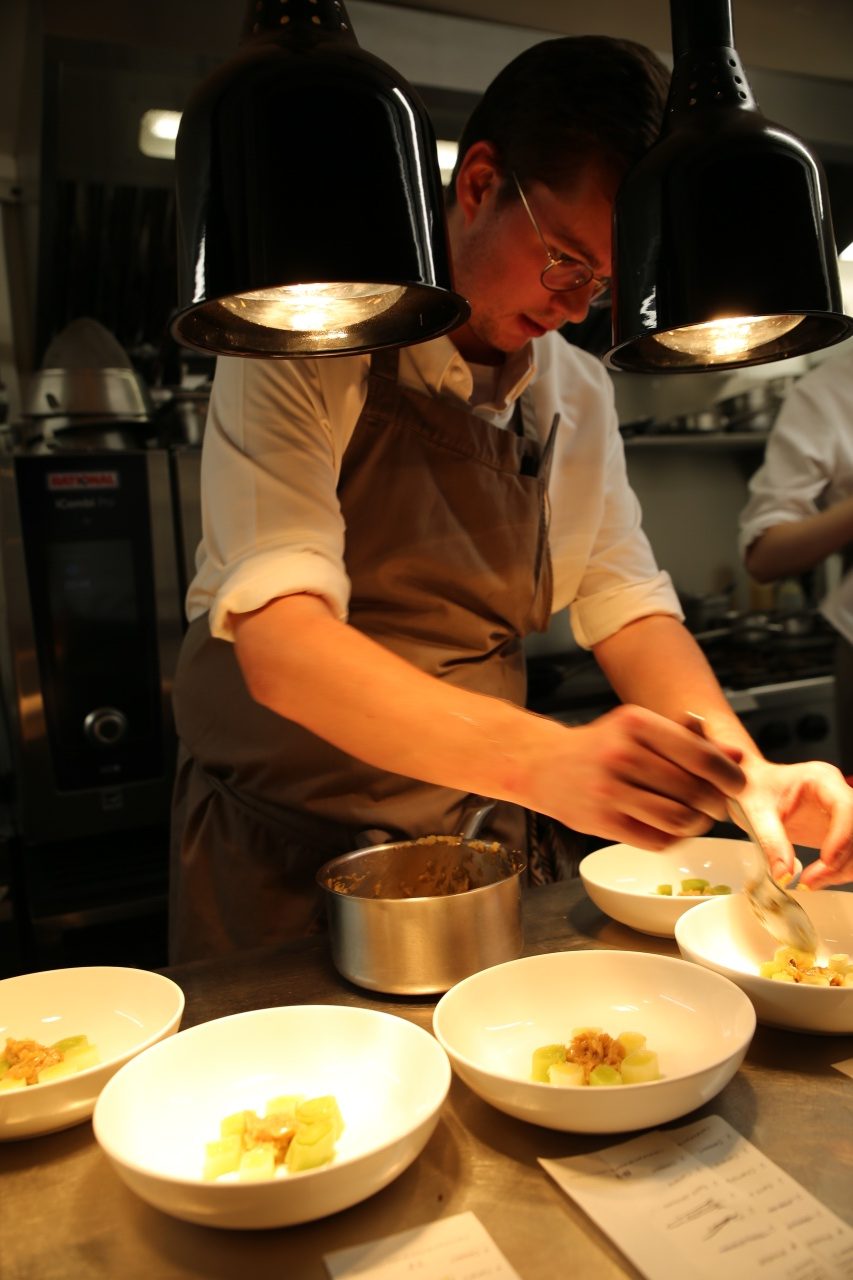 The dinner started with three refined appetisers: a tartelette with farmhouse onions and coriander, toast with foie gras and a tasty shrimp croquette. We were then treated to a lukewarm ray wing served Grenobloise-style, complete with vinaigrette with clam juice and green beans.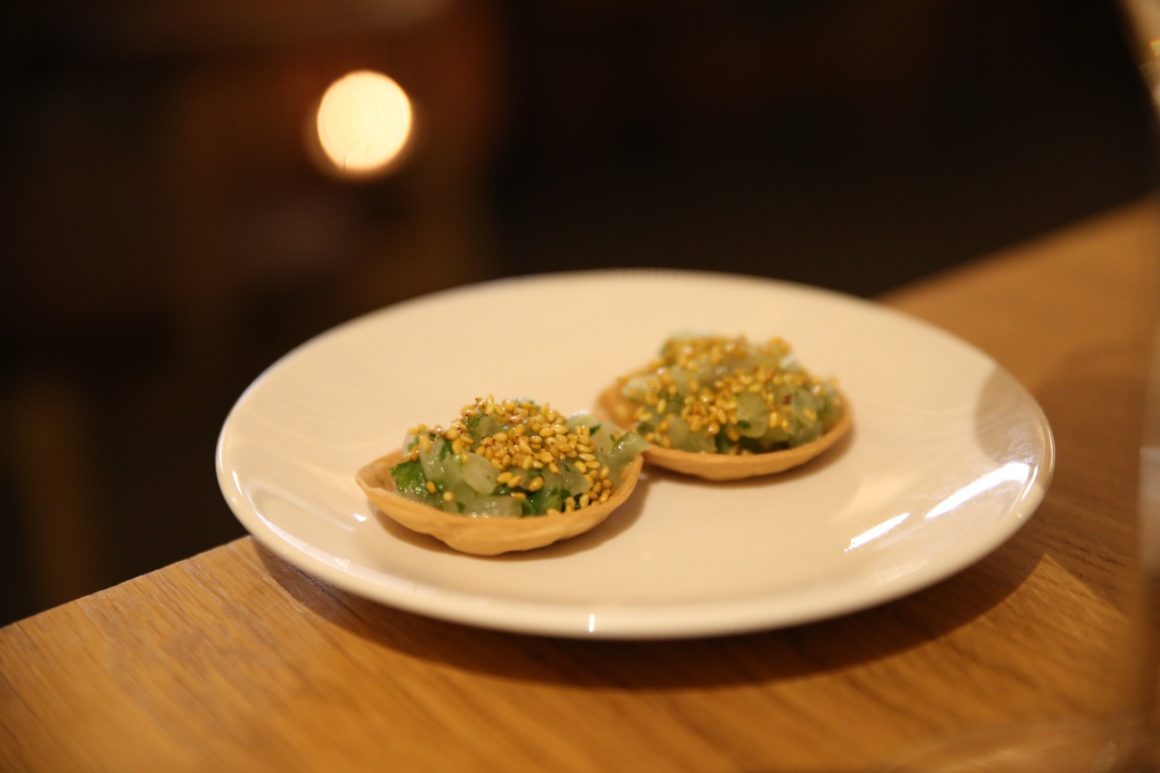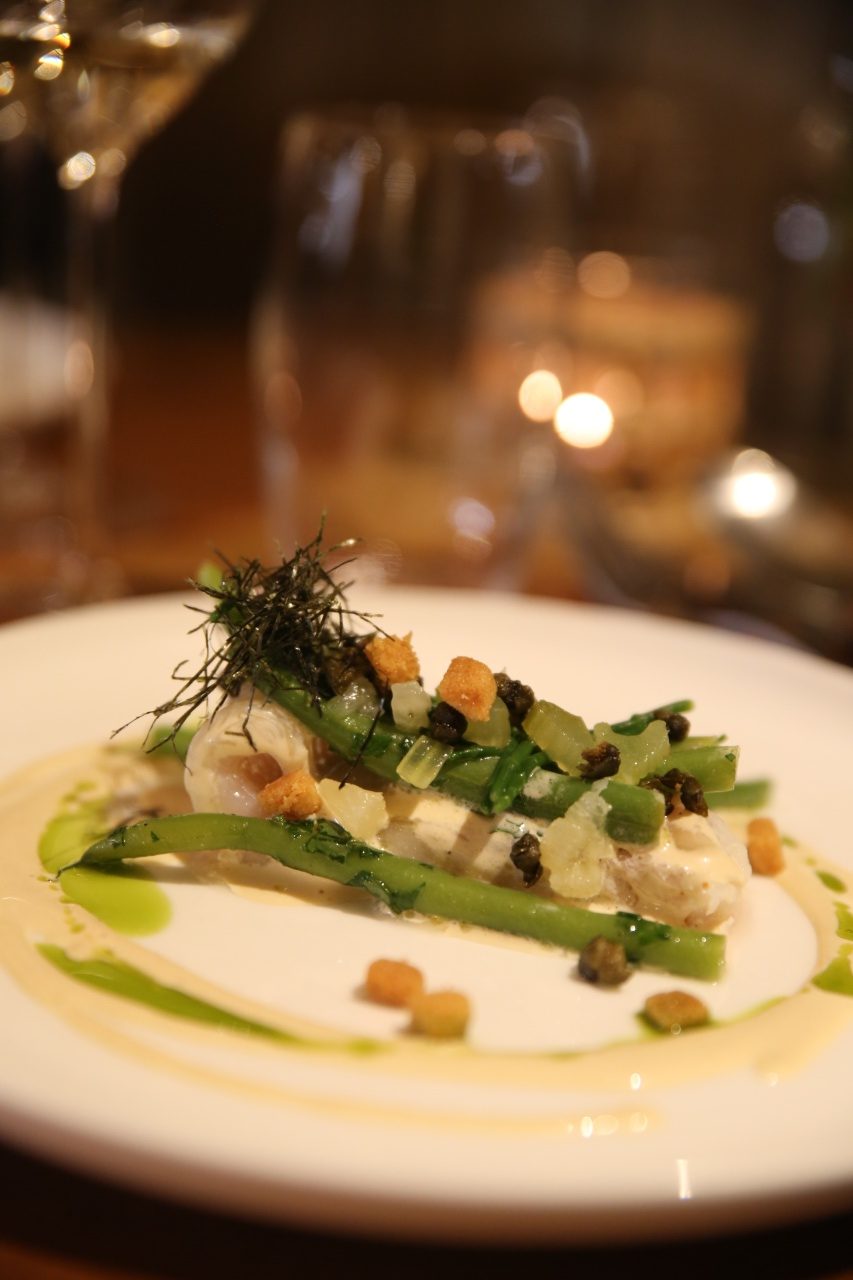 The pearly cooked langoustine that followed was a highlight, with farmhouse butternut in mousse, ravioli and a sweet and sour bisque. The scallop with blanched leeks in verbena and ginger-preicon jam was a symphony of flavours.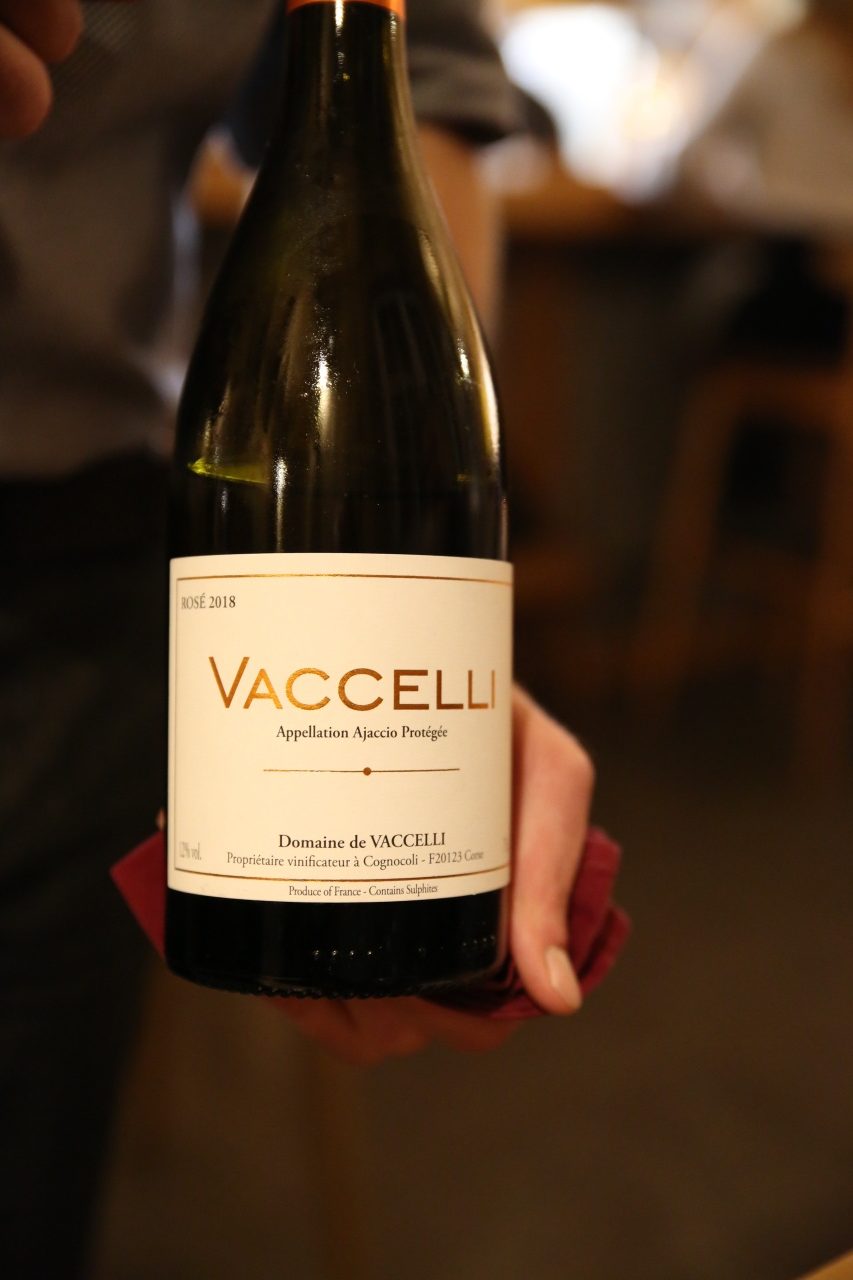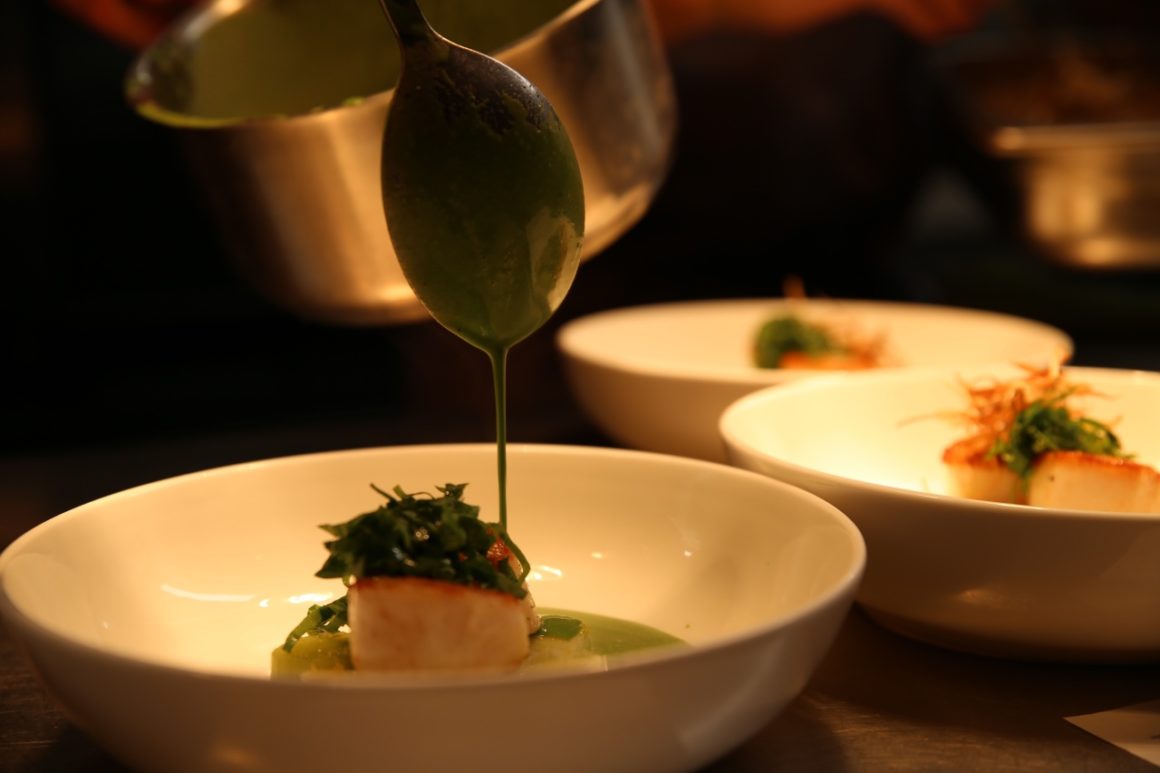 The culinary journey continued with a ravioli filled with forest mushrooms and truffle, and a game duck dish that impressed in both presentation and taste.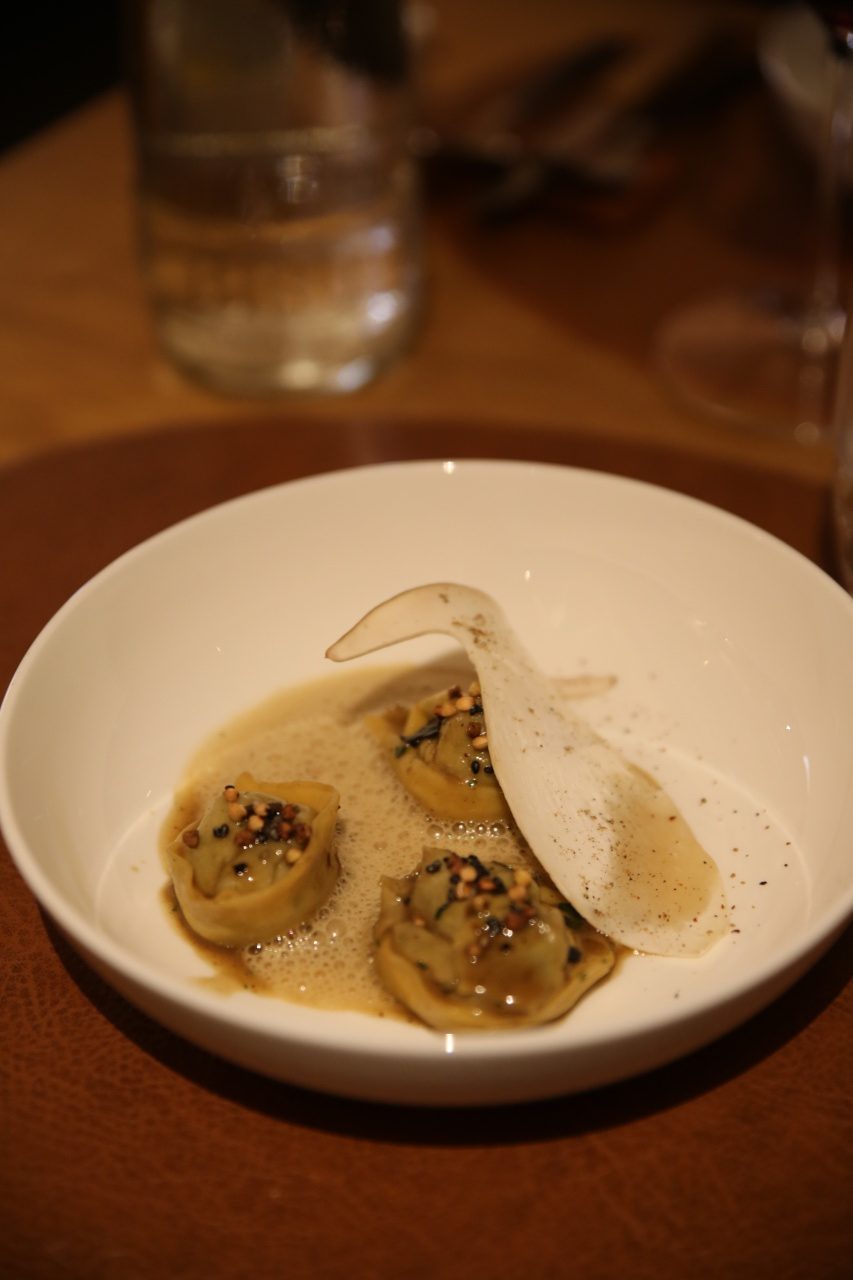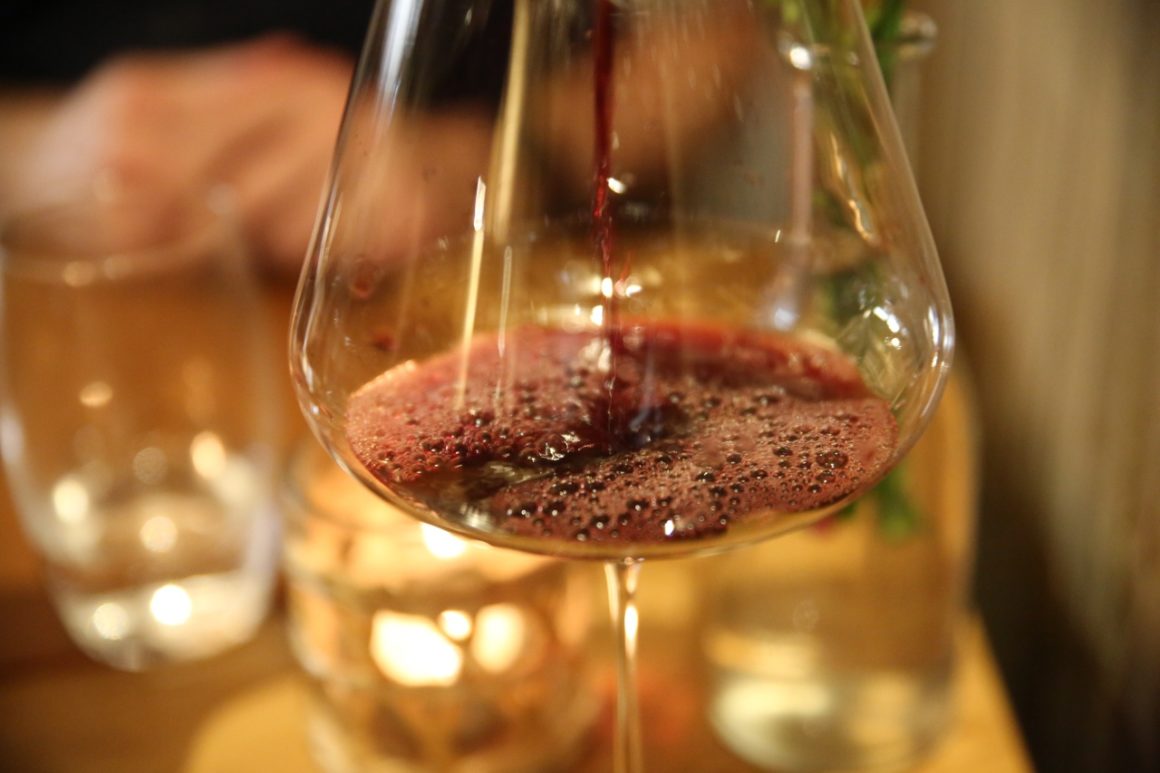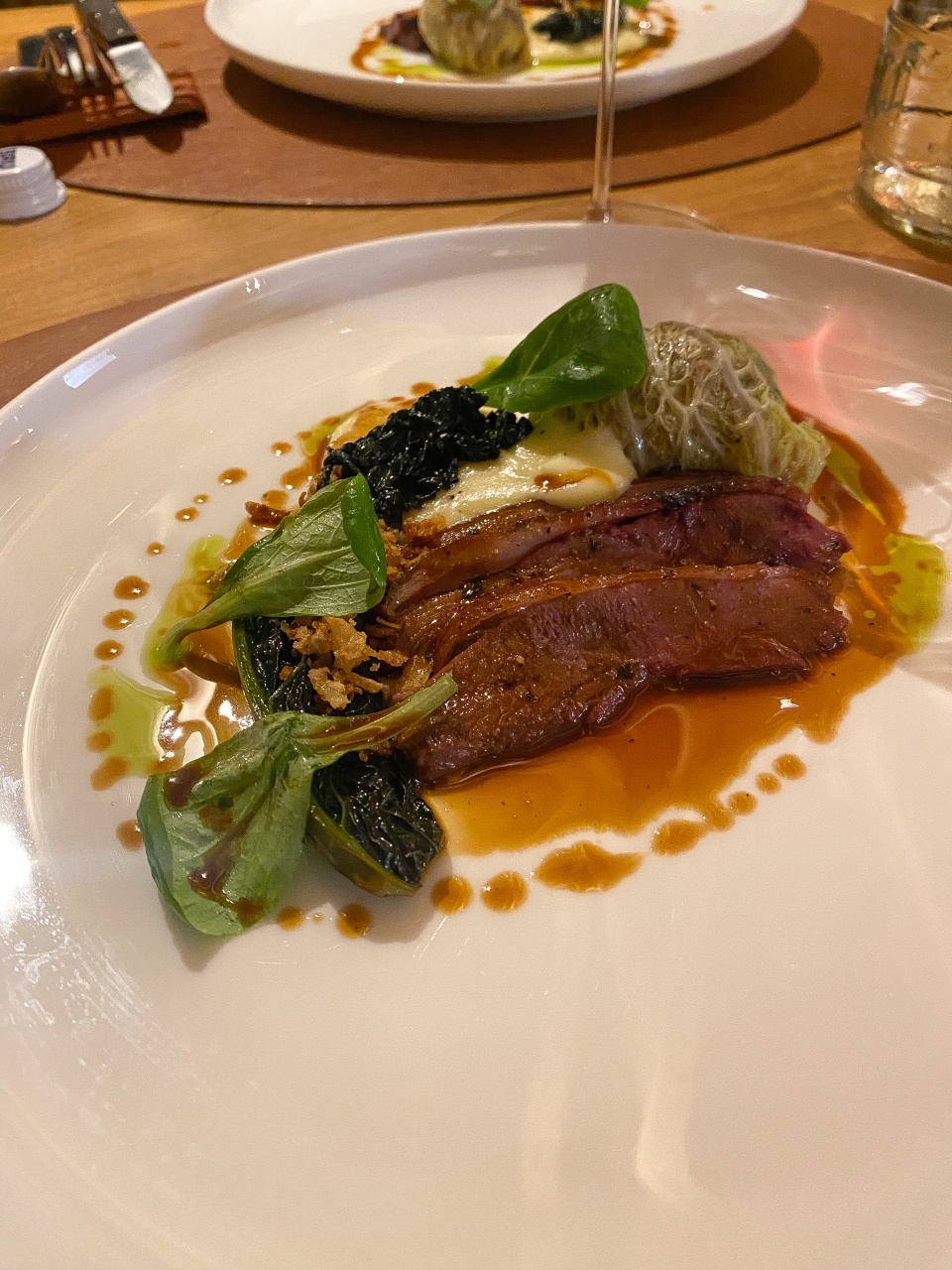 And just when we thought it couldn't get any better, dessert arrived. The Dame Blanche was downright sensational. The ice cream, a blend of three rare vanilla varieties from Madagascar, Tahiti and Bleu de la Réunion, was creamy and rich in flavour. The vanilla whipped cream added an extra touch of sweetness, while the cocoa and sea salt crumble provided a surprising texture and flavour. The whole thing was completed with a warm chocolate espuma, which indulged the taste buds and brought the dessert to a climax.
In Restaurant Basile, local products are used in a special way, resulting in refined, gourmet dishes. There is a cosy atmosphere under the chalet's beautiful wooden roof. Basile and his team work with high-quality seasonal produce and put the philosophy of 'fork to fork' at the heart of their approach.

One thing is for sure, our visit to Restaurant Basile was an experience not to be forgotten. For those looking for a unique culinary experience in a rustic setting, this address is highly recommended. And don't forget to order the Dame Blanche; a true highlight in an evening full of culinary surprises.

Practical:
Address: Rue du Moulin 52, 5081 La Bruyère

.
| | |
| --- | --- |
| Wednesday | 12:00-13:30, 19:00-20:30 |
| Thursday | 12:00-13:30, 19:00-20:30 |
| Friday | 12:00-13:30, 19: 00-20:30 |
| Saturday | 19:00-20:30 |
| Sunday | Closed |
| Monday | Closed |
| Tuesday | Closed |