It's not every day you dine at a place where Winston Churchill and Tony Blair once spent their evenings. Located on the site of an old 1839 archery range, the historic restaurant The Stablehand welcomed us with a warm, nostalgic atmosphere. With its rich history as a meeting place for local residents who wanted to catch up with friends over a pint, expectations were high.
As soon as you step into the establishment, you can feel the history. The cosy wood panelling and velvet furniture invite you to relax, making it the ideal place for after-work drinks or a weekend family outing.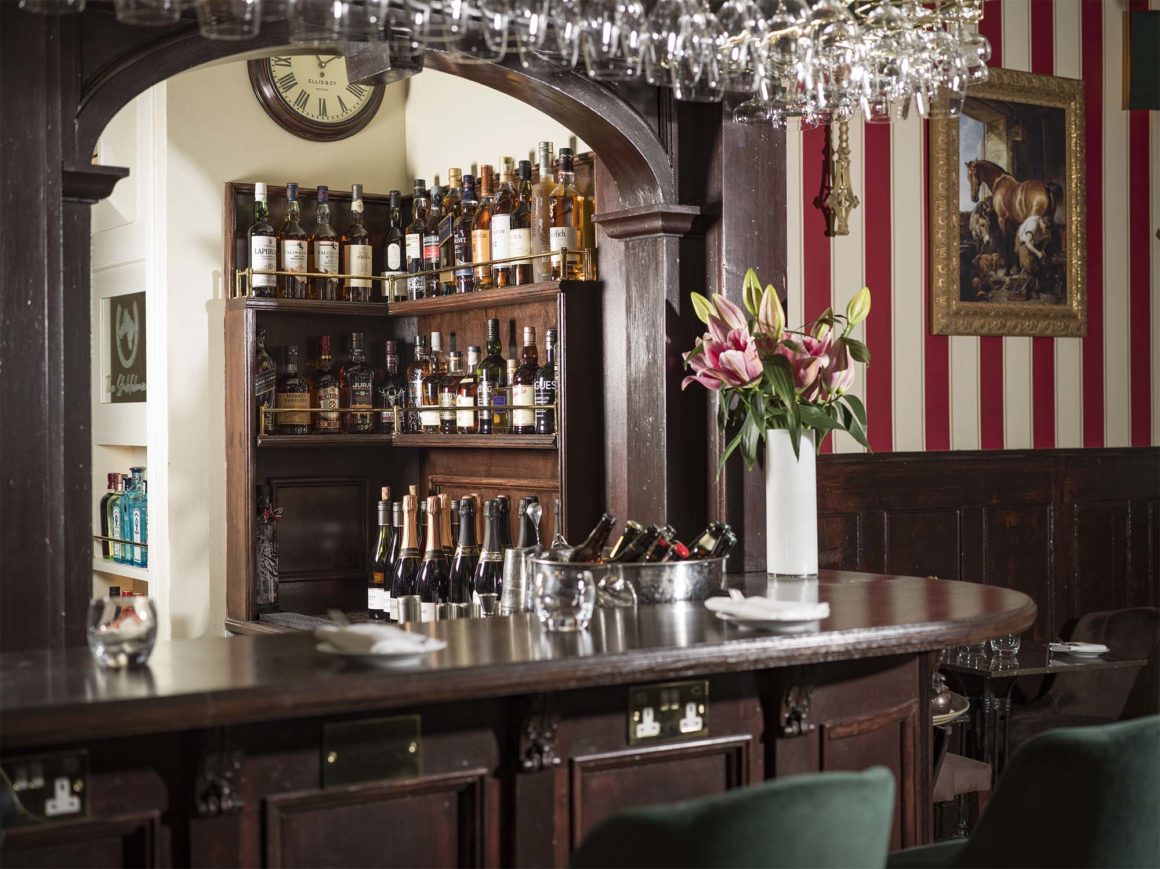 We began our culinary journey with an appetiser: the Sharing Platter. This delicious combination consisted of ham hock terrine, pigs in blankets, deep-fried cod fingers, various British cheeses and the essential 'Rockstar' bloomer bread. Each bite was a celebration of local ingredients, with flavours that were perfectly balanced. The terrine was rich and savoury, while the cod fingers had a crispy exterior that perfectly complemented the tender fish meat inside. The 'Rockstar' bloomer was fluffy and had a delicious crust, making it the perfect complement to the cheese selection.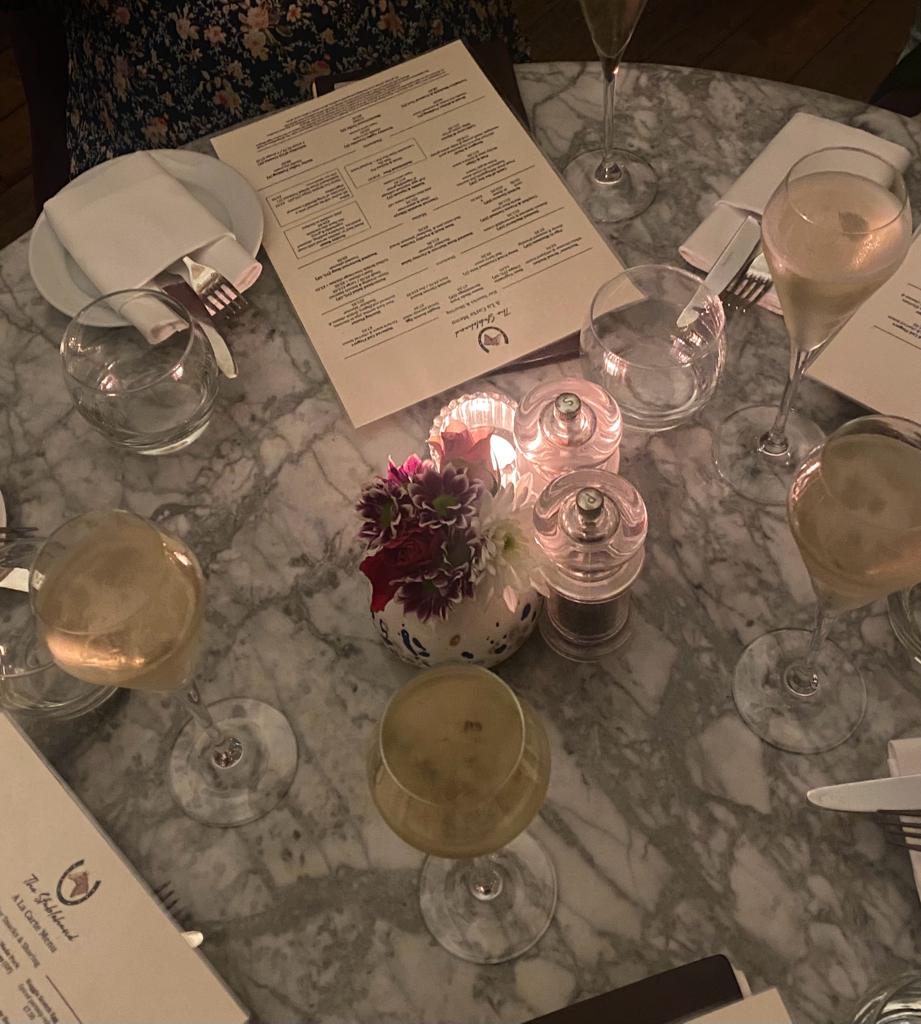 After our starter, we were ready for the main dish: a Charred Grass-Fed 10oz Scottish Ribeye. This steak, aged for 28 days, was served with chips and watercress. At the first cut, it quickly became clear that this was top-quality meat: tender, juicy and full of flavour. The ribeye had a slight smoky flavour, which complemented the natural meaty flavour perfectly. The crispy chips were the perfect counterpart to the tender meat, and the fresh watercress provided a pleasant, peppery touch.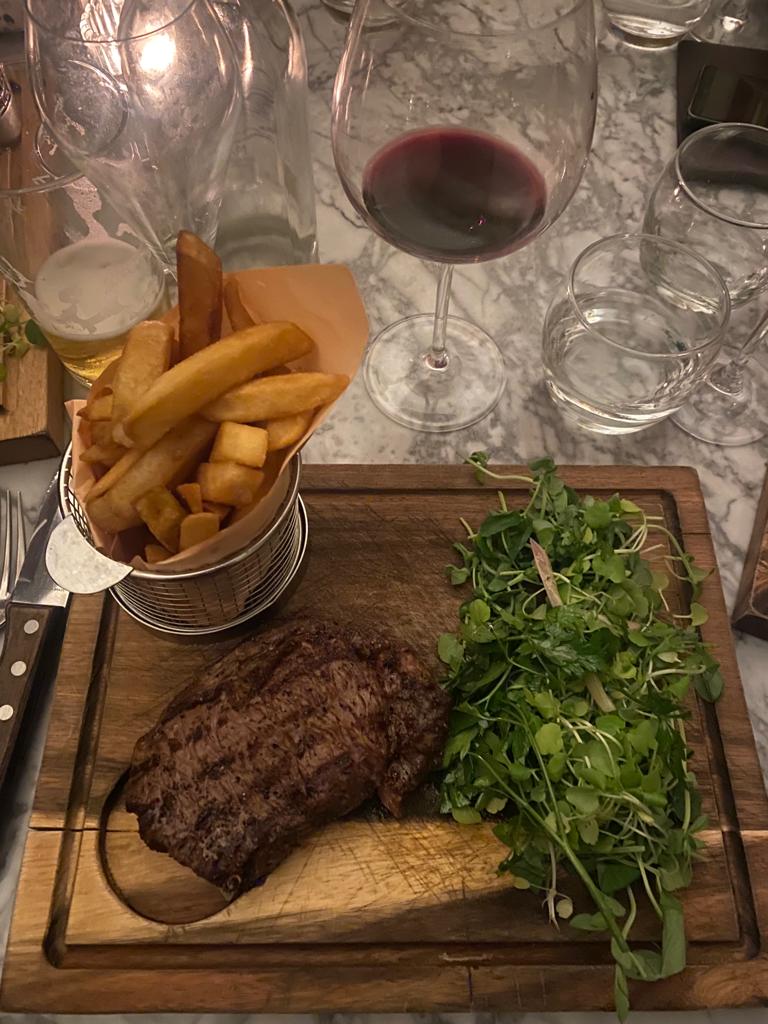 What deserves special mention, however, is their unique wine list. The Stablehand celebrates British winemakers with wines sourced mainly from the English and Welsh countryside. In doing so, they are supported by some bold New World classics from the Commonwealth. And for those who prefer spirits, the bar offers classic cocktails such as the bramble and the garden fizz, with Scottish whiskies and gin from the Cotswolds taking centre stage.
But what really sets The Stablehand apart is their commitment to British culinary tradition. With an emphasis on sourcing all ingredients from the British Isles, or, where that is not possible, from countries with close ties to Britain, the restaurant offers an authentic British experience that is hard to match.
On leaving The Stablehand that evening, it was clear why this is the neighbourhood's newest gem. The team, full of passion and attention to detail, makes you feel right at home. It is a place where London's rich history merges with the culinary delights of modern Britain. Highly recommended for anyone looking to sample the best flavours of Britain.
Practical:
Address: 4 Bathurst St, Tyburnia, London W2 2SD, United Kingdom
| | |
| --- | --- |
| Friday | 12:00-00:00 |
| Saturday | 12:00-00:00 |
| Sunday | 12:00-22:30 |
| Monday | 12: 00-23:30 |
| Tuesday | 12:00-23:30 |
| Wednesday | 12:00-23:30 |
| Thursday | 12:00-23:30 |
Telephone: +44 20 7402 0083
Reservations: opentable.co.uk, quandoo.co.uk, thefork.co.uk