The concept of luxury is undergoing a transformation. Where it used to be about sparkling watches or the latest technological gadgets, it now focuses on personal well-being. KLAFS' sauna S11, designed exclusively by Studio F.A. Porsche and introduced by Belgian wellness pioneer Gervi, represents the pinnacle of this new definition of luxury.
Introduction: Wellness as a New Luxury
In an age of self-care, sauna cabins and Jacuzzis have become the new status symbol. Gervi, the Belgian wellness specialist, is taking this trend to new heights with the introduction of the KLAFS S11 sauna, of which only 999 units have been produced.
Innovative design: distinguished by quality and style
The collaboration between KLAFS and Studio F.A. Porsche has resulted in a sauna cabin that offers a perfect balance between form and functionality. Using high-quality materials and innovative techniques, the sauna exudes timeless elegance. The design, characterized by glass walls and flowing transitions, is complemented by a striking metallic champagne color for the freestanding variants.
An experience for the senses: traveling without moving
More than just a space to relax, the S11 cabin offers a total experience. The built-in atmospheres, ranging from forest walks to ocean waves, create a multi-sensory experience. The floating wooden slats and Washi paper on the side walls pulsate rhythmically to the tempo of the play of colors, while the matching sounds immerse the user in another world.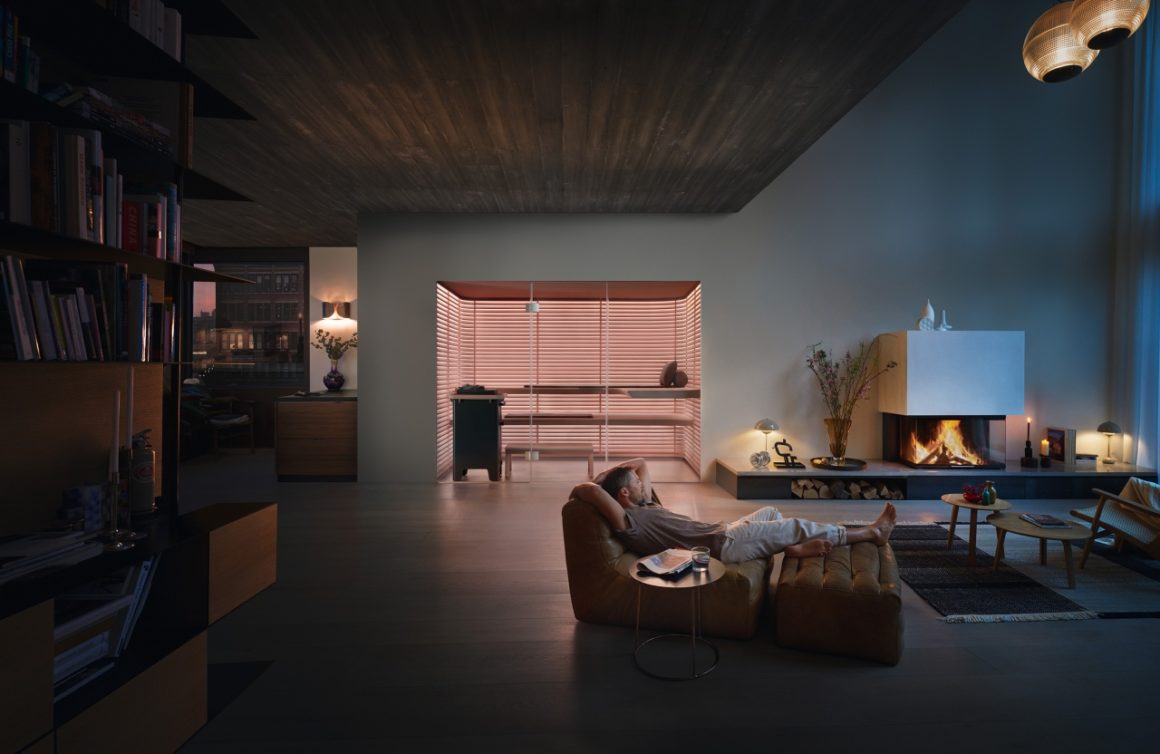 Details make the difference: exclusivity in every corner
The idea of luxury is evident in every aspect of the S11 cabin. In addition to its progressive design, the sauna offers technological superiority. Complemented by accessories such as the NOOA cast-on set and the NOOA pendant lamp, both featuring the signature design of Studio F.A. Porsche, the sauna takes on an even more sophisticated look. And with the limited edition of only 999 copies, owning this sauna is a true privilege.
The KLAFS S11 sauna, offered by Gervi, not only sets a new standard
posed to what luxury means in the world of wellness, as well as what it means to truly relax and take care of yourself.

More information can be found here: www.gervi-outdoor.be