Ibiza has become an absolute European hotspot in recent years. Not only for ordinary bon vivants like us, but influencers and celebs also prefer to flock to the energetic Spanish island to spend their holidays. Here are the spots you'll want to go to for a successful trip fully immersed in Ibiza style.
1/ La paloma
Between orange trees and overlooking a beautiful valley, you'll find La Paloma. What immediately catches the eye is the shop's cheerfully coloured terrace. You eat there on turquoise tablecloths and plates decorated with flowers, drink from retro glasses and slide your feet under the table on a cheerful mix-and-match of chairs. What's more, the hotspot – like most restaurants on the island – has a cute shop where you can linger after a nice lunch.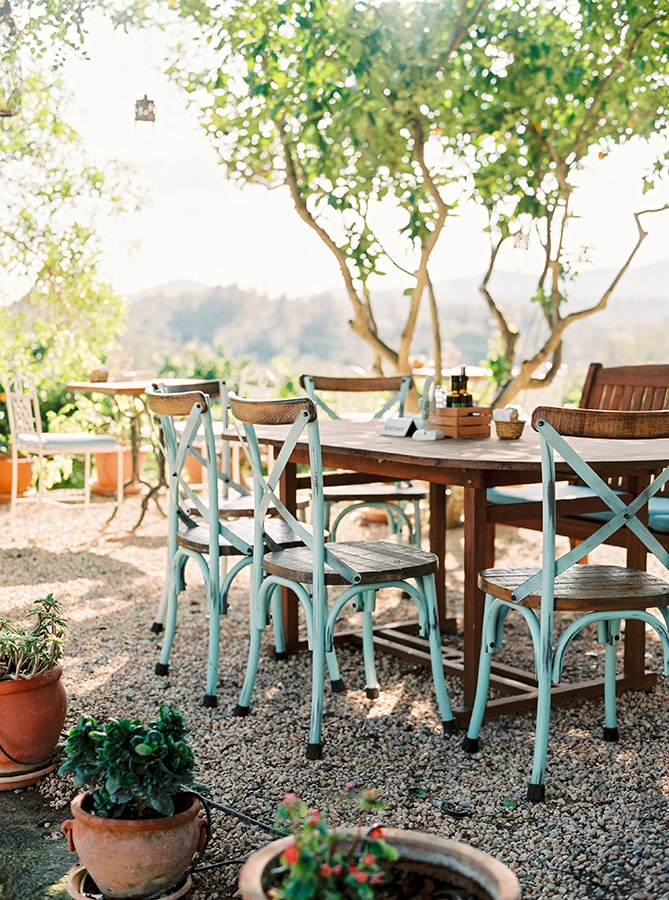 2/ aubergine
Also Aubergine is one of those lunch addresses that will make you feel like you're in seventh heaven. Between Santa Gertrudis and San Miguel, you'll find a picturesque, soft-white plastered finca along the road. With its floral and pastel-green décor, you'll be ready for a deliciously long lunch surrounded by orange trees in no time. You will enjoy pure produce that lands on your plate straight from the farm and their own vegetable garden. The concept is that you order as many dishes as you like so that you and your party can share to your heart's content. We are still savoring the roasted aubergine carpaccio…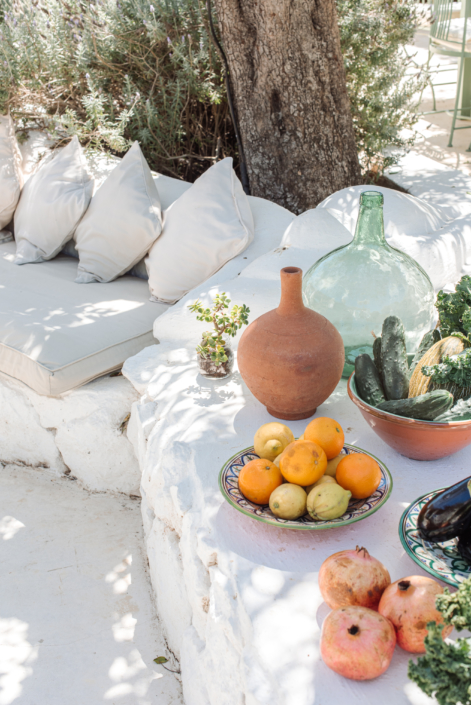 3/ es torrent
You may already know this place as Sergio Herman's favourite, and so we too had to try it out. With a table on the beach, romance is soon in the air at Es Torrent. Without fail, we ordered the traditional paella with seafood there, which was served on our plates at a nicely set table. Nice glass of wine with it, deep orange sunset in the background. Sergio knows what he's talking about.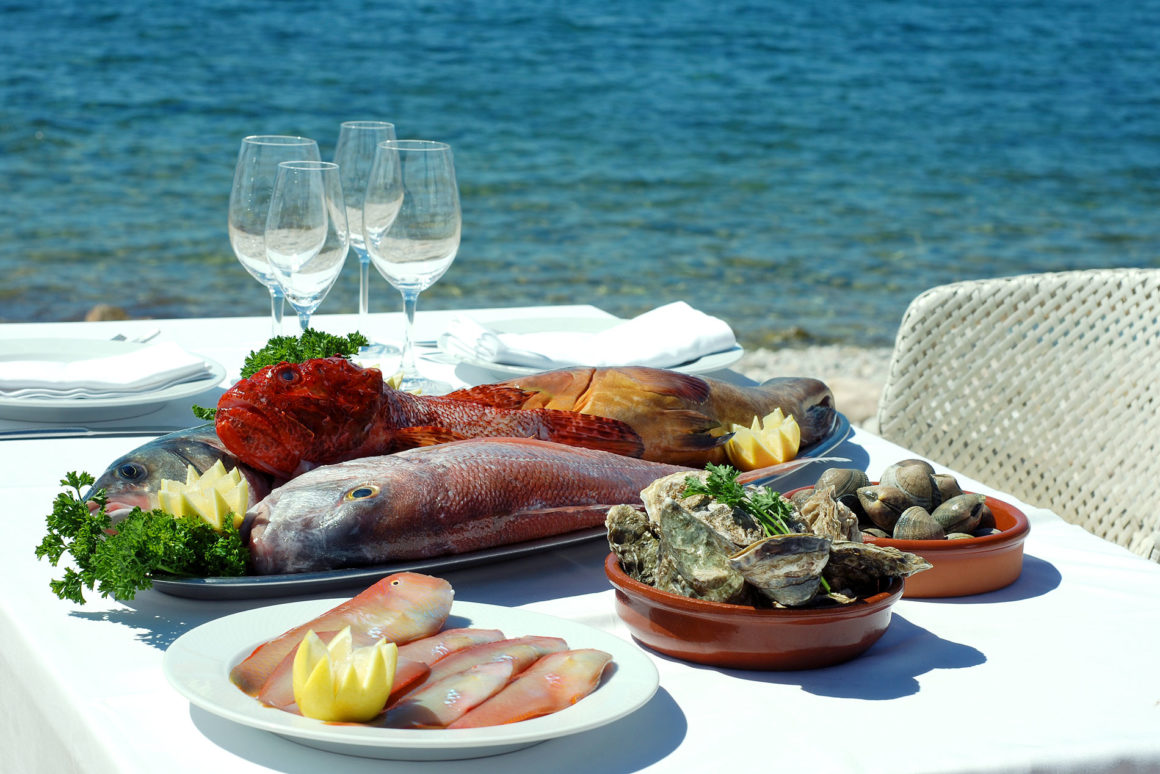 4/ el silencio
Hip birds flock to El Silencio this summer for a magical night out. First, go theredine with your feet in the sand and enjoy an unforgettable sunset. Fully satiated, you can make it another balmy summer evening, as there is always a bridal party going on by El Silencio pool. Just remember to order your tickets in advance.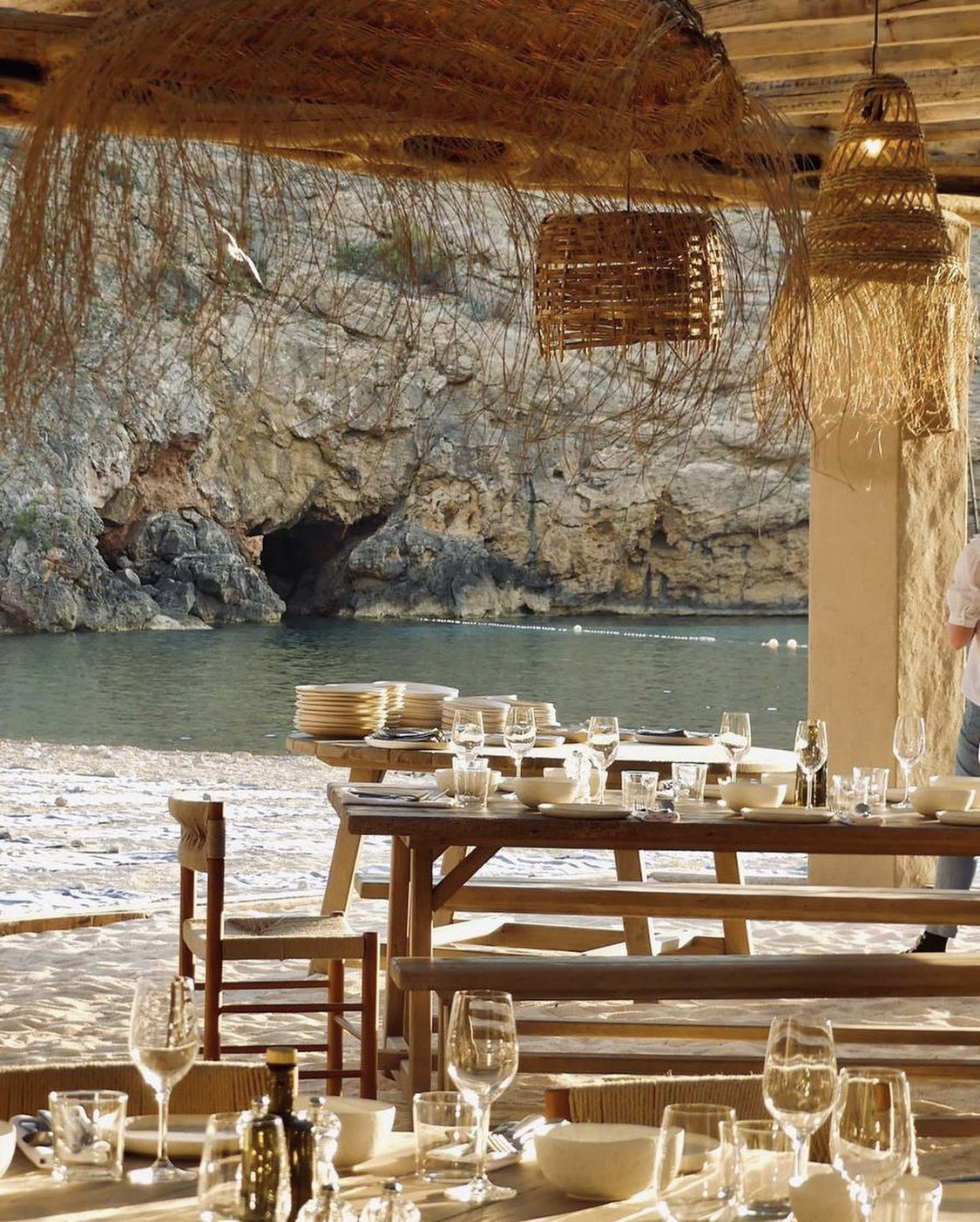 5/ los enamorados
Ibiza in all its glory. Los Enamorados is always a must-visit in our richly packed schedule. With a great trendy 70s interior and even a 'no shoe zone', you will experience Ibiza in its purest form. Upon entering, we always lose ourselves in the little shop immediately, but afterwards we take a seat "sold out" at a bright little table with great view of Portinatx bay. From creamy burrata to tasty guacamole, Los Enamorados truly excels in every area.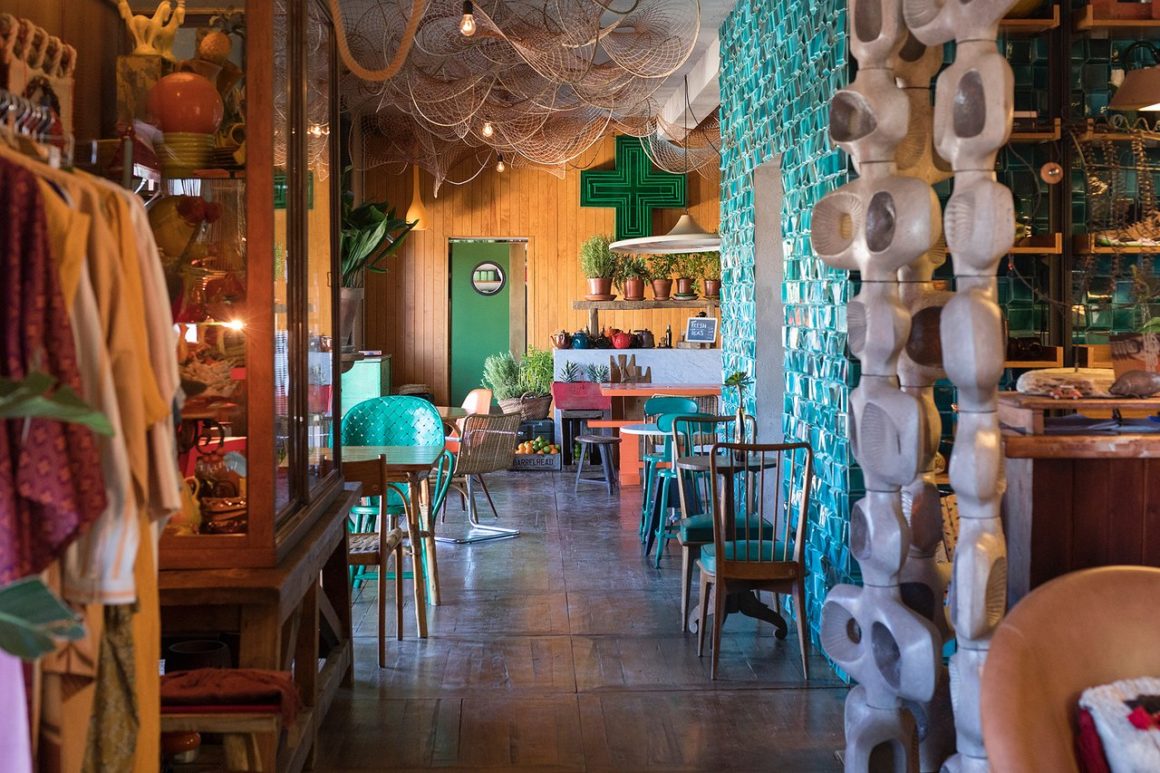 6/ nobu
Would you like to go all-out for an evening like only the real celebs do? Then drink a cocktail at 5-star hotel Nobu. It is one of the most renowned and luxurious resorts in the méditerranée, and you will experience this as soon as you arrive. Your car is parked for you by the valet service so you can immediately take a seat at the bar. Sitting on the stools with overlooking sea and pool, you sip cocktails here in style. Meanwhile, under the refreshment of an Esmeralda Sour or Peach Bombay, the rich and famous will pass by, and you'll be sitting in the front row.
7/ cala bonita
With a location deep in the mountains, which you traverse via numerous winding roads, getting to this restaurant is quite an adventure. But once you have managed to discover Cala Bonita, you will find yourself in paradise. The Mediterranean restaurant always has an incredibly fun atmosphere, with a DJ accompanying you through the atmospheric evening. Moreover, the restaurant is located on a bay that is also very popular with the locals, with comfortable beds, a pier running in the water and even a boat that can take you back to your hotel. All the more reason to order that second mojito!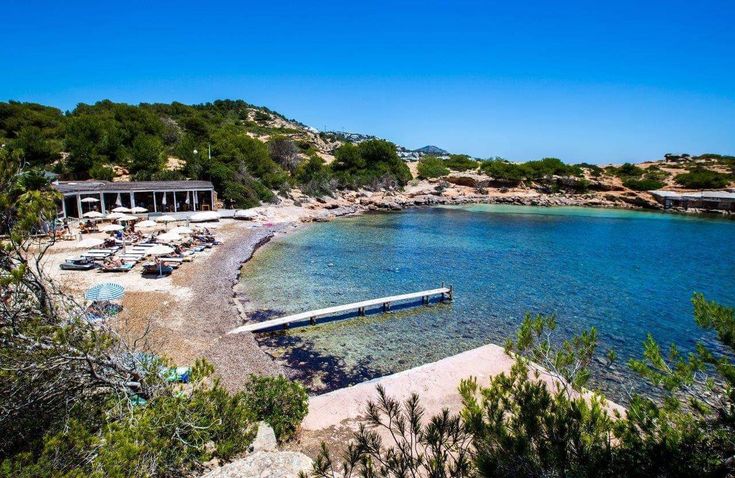 8/ experminetal beach
Tucked away in the salt reserve of Las Salinas, you will find Experimental Beach. Again, you first have to make your way through several dirt roads to reach the somewhat secret beach club. One thing is for sure: your patience will be rewarded, because you can easily spend a whole day here on the comfortable sunbeds at Experimental Beach. Finish off in the red-orange glow of the most beautiful sunset in all of Ibiza.
9/ amante beach
Another trendy beach club, is the famous Amante. Located in a spectacular bay, this hotspot is perfect for an afternoon of bathing in luxury. In addition, Amante is considered one of the most romantic spots on the Spanish island. You and your better half can dine by candlelight in the culinary restaurant or even opt for a secluded private table where you will be served by your own waiter.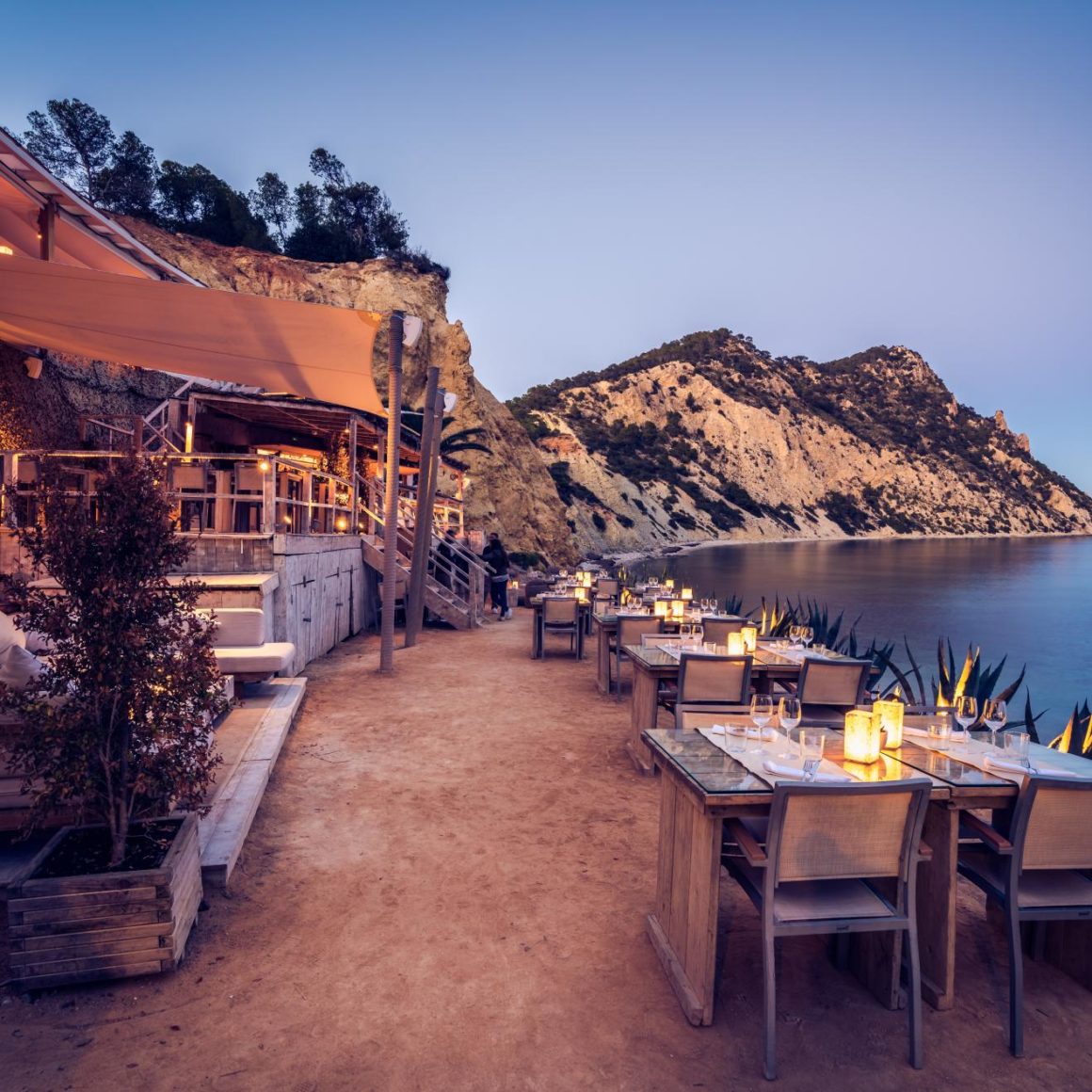 10/ Aiyanna
In Cala Nova lies Aiyanna, Amante's hip sister. Where Amante feels a bit stiffer with white tablecloths and polished garçons, at Aiyanna you enjoy the same quality but in a more unconstrained, relaxed atmosphere. This is thanks to its colourful, bohemian interior and the incredibly friendly service. Who, by the way, is dressed in a Mexican shirt as a uniform – the recipe for getting us on board! Be sure to keep a seat for the carpaccio of watermelon and the coconut pudding with rose water. Art lovers should also check beforehand which artist has taken up residence, as a different expo is displayed every month.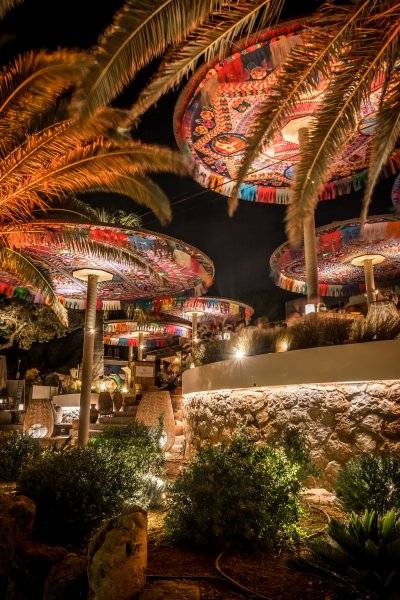 Please take this guide with you on your travels for THE restaurants and beach bars in Ibiza. From trendy lunches to cocktails by a breathtaking sunset, these hotspots are well worth their reservations. For more inspiration: be sure to visit our PureTravel section!