partnercontent
For centuries, we have seen caviar as a symbol of luxury and sophistication, which is why it has been called the black gold. On the one hand pollution but also overfishing, because of a rising demand for caviar, caused the population of sturgeon in the wild to rapidly decline. Some 20 years ago, new legislation changed this and caviar disappeared from the menu in most restaurants. Getting back to that authentic taste of yesteryear was a challenge, but passion combined with tradition became Imperial Heritage Caviar's successful recipe. In a sustainable way, they managed to put this delicacy back on the menu and it became more popular than ever before.
The Imperial Heritage Family
In 1998, the ban on wild sturgeon caviar made its appearance. Until 2011, there were still limited quotas under which sturgeon could be caught in the wild. After that, only farmed caviar was available on the market. Caviar lovers Koenraad Peter Colman and his wife Kristel Berghmans, tasted at that time an immense difference in the taste. Kristel and Koenraad had long been lovers of gastronomy, and caviar was always appreciated in this regard. After Koenraad sold his business, the couple decided to delve further into the world of caviar. After visiting many farms, they finally found one that worked in a natural and sustainable way. From there, their company, Imperial Heritage Caviar, was then born.
Because of success, there was a high need for reinforcement. Daughter, Elisabeth Colman, eventually decided to join the family business, but it was not an easy decision, she says. Elisabeth got her master in finance at the KULeuven and later another one in general management at the Vlerick Business School. Initially, she wanted to continue in the corporate finance sector, but eventually she took the plunge and joined her parents. She has never regretted this for a moment. In the beginning, it is a bit of a search as to who takes on which tasks, but after five years, there is a great interaction between the three. Personal contact with the customer is extremely important to them. Consequently, this element is always at the heart of their business philosophy.
The Quest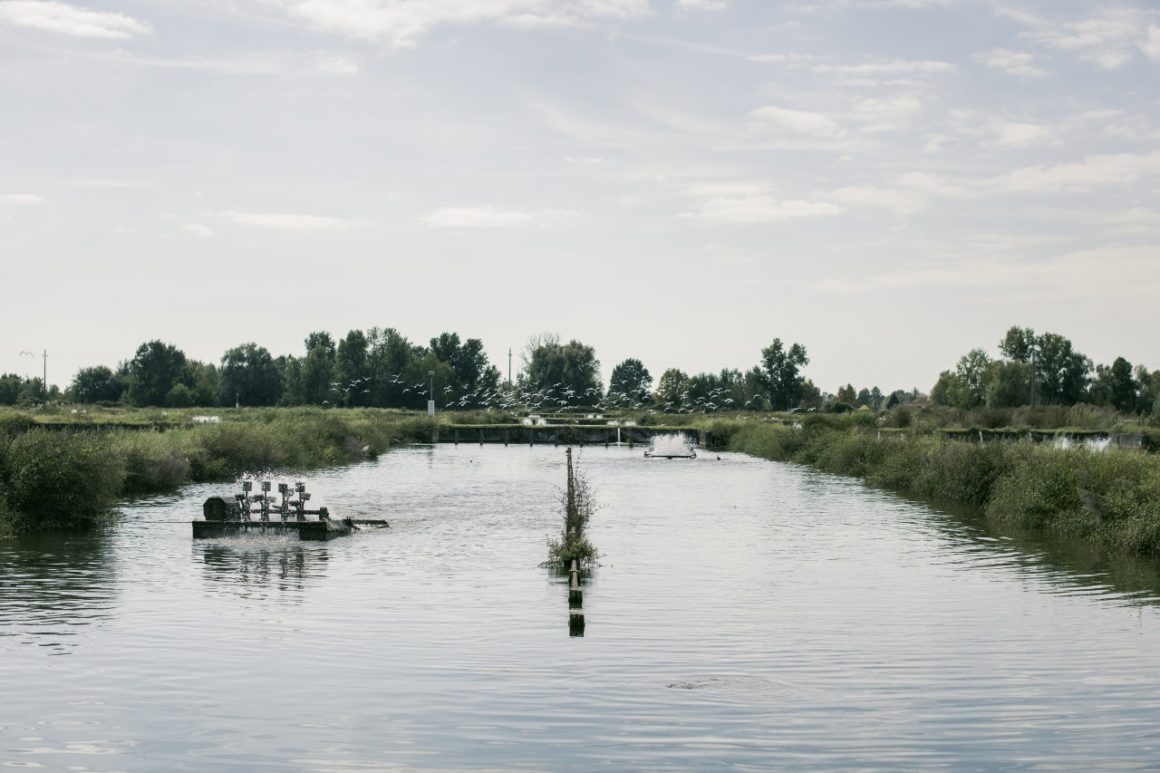 The search for the quality of caviar and its associated nursery has been one of many visits. Worldwide, there are about 30 or so farms. Most of these they visited. Eventually they ended up in Lombardia, a region in northern Italy where San Pellegrino also has its origins. This nursery took a slightly different approach since it only grows in open air. A very important factor if you want to approach the wild caviar flavour. The sturgeons live in large natural ponds whose bottom consists of boulders and pebbles, like in a river. In a natural way, organisms develop among these, such as algae, but also crabs, crustaceans, molluscs, etc. Sturgeon are true bottom feeders, so this way the fish can partly seek their own food on the bottom. Imperial Heritage Caviar has the huge advantage of being the only ones to use a bottom of boulders that allows vegetation to grow, without giving the caviar a mud taste.

Imperial Heritage Caviar has a vast partnership with the farm. "A sturgeon farm can be compared to an apple orchard. You have apples reserved for Pink Lady and apples from which applesauce is made. Those don't have the same quality either," Elisabeth explains. Of course, not every sturgeon is going to produce the same quality. With caviar, you have to deal with A-grade caviar and low grade caviar. Given their exclusive partnership, Imperial Heritage Caviar gets priority over top-level caviar.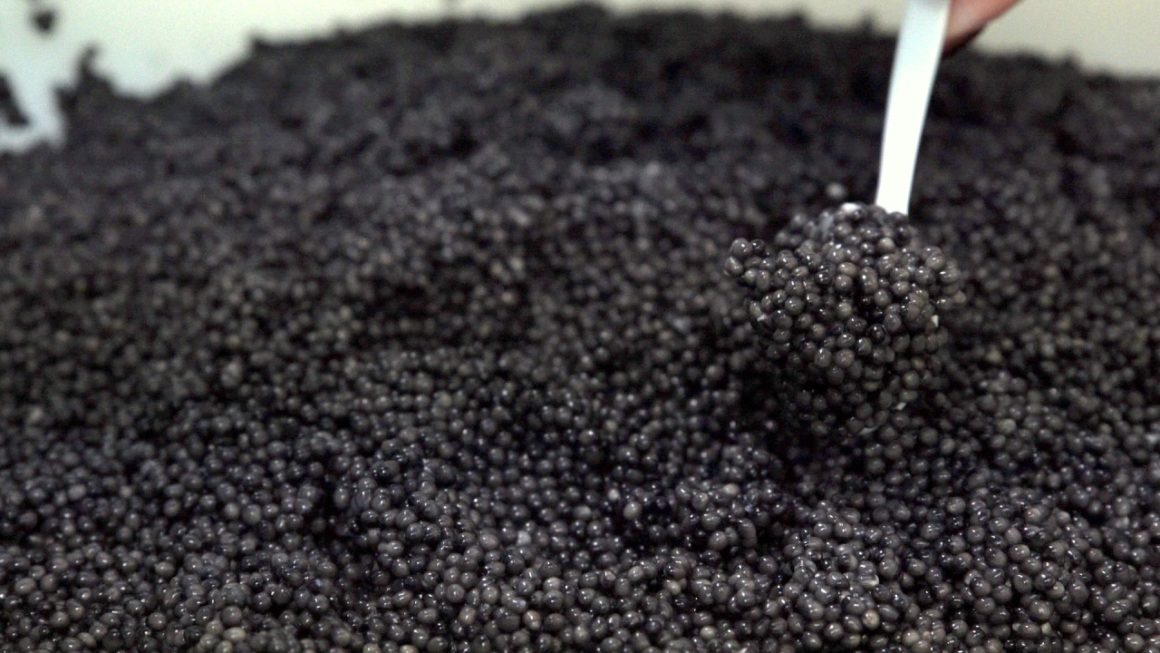 Sustainable business
The entire breeding process is monitored on continuous basis. This gives them a 'Friend of the Sea label'. This means they breed in a sustainable way. One factor plays an important role here, there use of heat. Actually, they recover heat produced by a nearby industrial company. This heat is then used to promote the growth of the fingerlings. Thus, no heat is lost and their consumption is suppressed.
Since the fish spend all their lives in these ponds, the water quality is also very important. The pools are continuously replenished, not recycled, with spring water from the region. After use, the water does be filtered and used in local agriculture. It is not reused within the same basin or site, as otherwise minerality is lost and this will impact the flavour of the caviar. In addition, Imperial Heritage is also working with the local government in Italy and together they have set up a project through which, on an annual basis, they are releasing some of the Naccari and Beluga sturgeons back into the wild to ensure that the natural population grows back.
The production process
The lead time to get to the final product of caviar actually depends very much on the type of sturgeon. Each type of sturgeon is different and at a different time of sexual maturity. The Beluga is the famous and most expensive among its species. The only reason for this is that these fish are very late in reaching sexual maturity. This takes 14 to 20 years and only after that period can they be harvested. At Imperial Heritage Caviar, they never harvest during the first year when fish are sexually mature. They always wait 1 to 2 cycles longer before harvesting the fish.
For a Oscietra, it takes about 10 to 14 years for them to reach sexual maturity. That's kind of the middle category. If we then look at a Siberian sturgeon, it is between 5 to 7 years. You might be starting to get the idea that the less time it takes to breed the fish, the lower the price will be.
Average ten per cent of the sturgeon's body weight is caviar. Of course, the weight again depends on sturgeon to sturgeon. The Siberian sturgeon weighs around 50 to 70 kilos, the Oscietra can weigh around 100 kilos, but the Beluga is a lot bigger and can weigh up to 200 to 300 kilos. In the wild, by contrast, a beluga could weigh as much as 1.5 tonnes. Sturgeons are prehistoric fish and can also easily become older than most people.
The whole production process takes a maximum of an half hour to an hour, certainly no longer. Harvesting is done very quickly and goes from one sterile room to another using an automatic belt. After Imperial Heritage Caviar's caviar masters make a first selection, the caviar is washed and all impurities are removed. This is followed by the salting. The eggs are always malossol salted by their own caviar masters. Malossol is the Russian name for mild salting. A maximum of 3.9% salt may be added, but at Imperial Heritage Caviar they add a minimum of 2.9%, because they want to bring out the natural flavour of their product. This is only allowed when everything is bacteriological and of good quality, otherwise they salt more. When you taste an extreme amount of salt it is usually to mask a certain unwanted secondary flavour.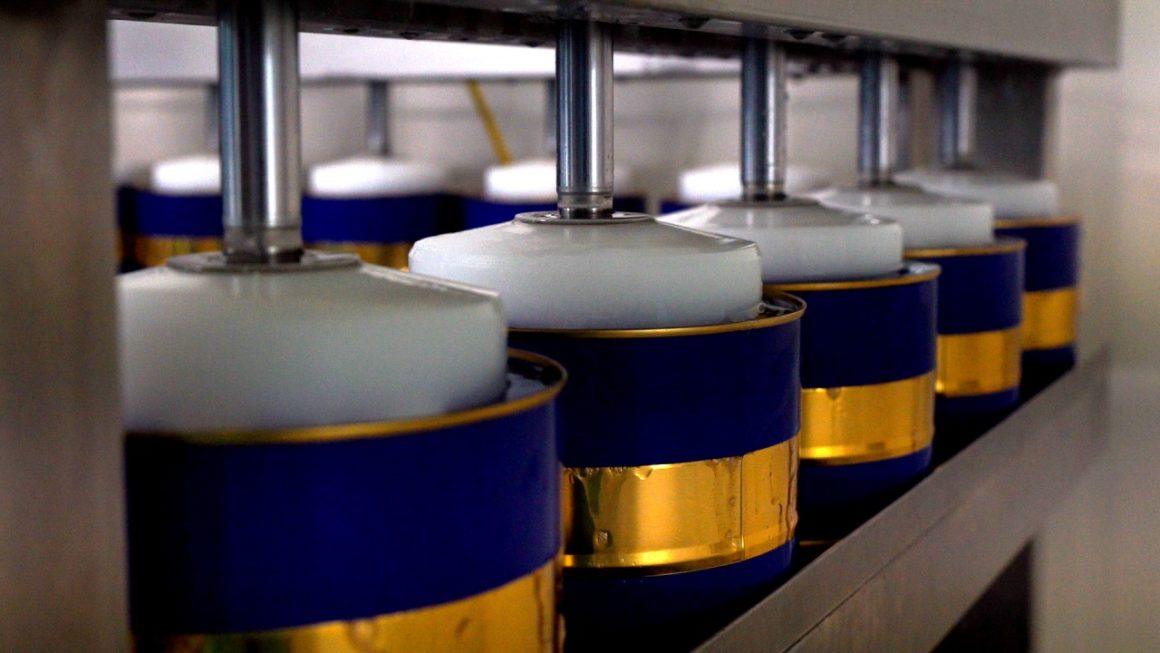 Once maturation is done, Koenraad and Elisabeth make a second selection from the mother cans, because in a mother can, the caviar has the purest possible flavour. After this, this selection is packaged into smaller vacuum cans and sent to Belgium or directly to where it needs to be. That is the final product that the customer receives, unless, of course, they have ordered a mother can.

Star chefs are fans
A lot ofstar chefs are already working with Imperial Heritage Caviar. In Belgium, they include, for example, Viki Geunes of Het Zilte***, Thijs Vervloet of Colette**, Thierry Theys of Nuance**, Edwin Menue of Cuines,33*, Ralf Berendsen of La Source**, Frederik Deceuninck of Sel Gris*, Sergio Herman of Le Pristine* and Blueness and there are quite a few other ringing names. In The Netherlands, they are already working with the likes of Jonnie Boer of De Librije***, Jannis Brevet of Inter Scaldes***, François Geurds of FG Restaurant**, Servais Tielman of Beluga Loves You* and Guido Braeken of Château Wittem** which was immediately awarded two stars this year, a year after opening! The fact that these chefs want to collaborate with Imperial Heritage Caviar is definitely a quality recognition.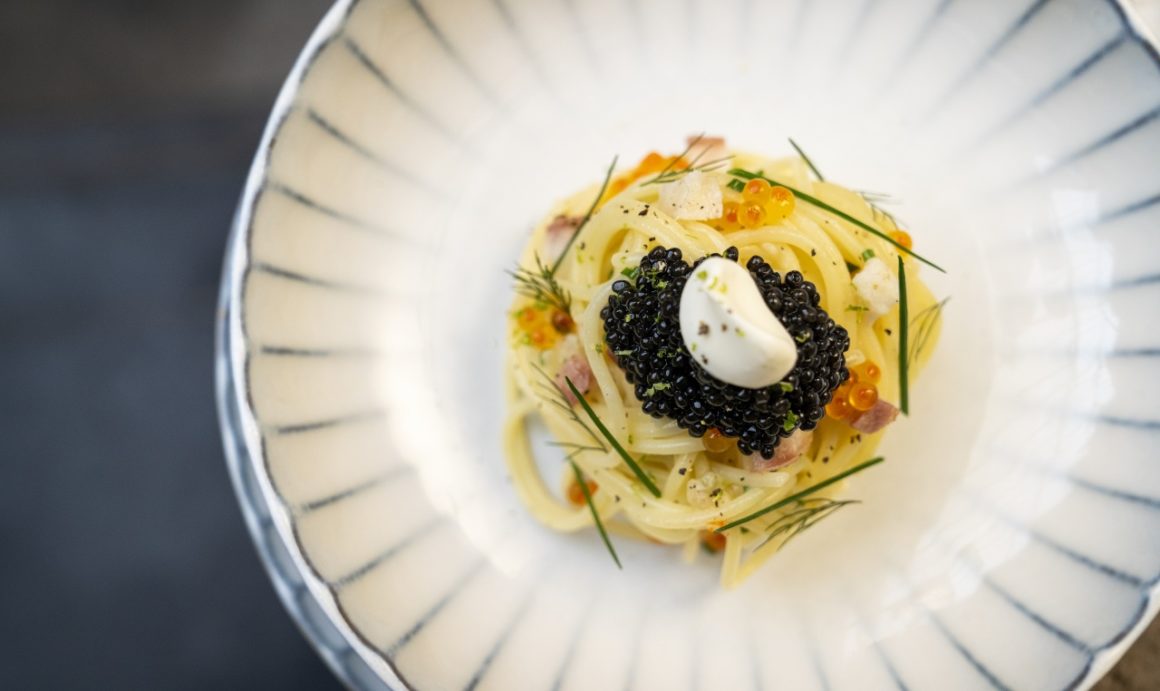 A number of chefs even have a personal label from Imperial Heritage Caviar. They get the privilege of travelling with them to Italy on a regular basis so they can decide which maturation and type of caviar they prefer. Sometimes they do get some crazy demands, such as that the caviar must be very light in colour, but it is and always will be a natural product, Elisabeth says. That is sometimes forgotten. As mentioned earlier, they attach great importance to this personal service. Therefore, they regularly deliver to the customers themselves and selections also happen in the restaurants, where the chefs can taste a number of different maturities. This way, they can match the caviar to the dishes and can keep track of everything.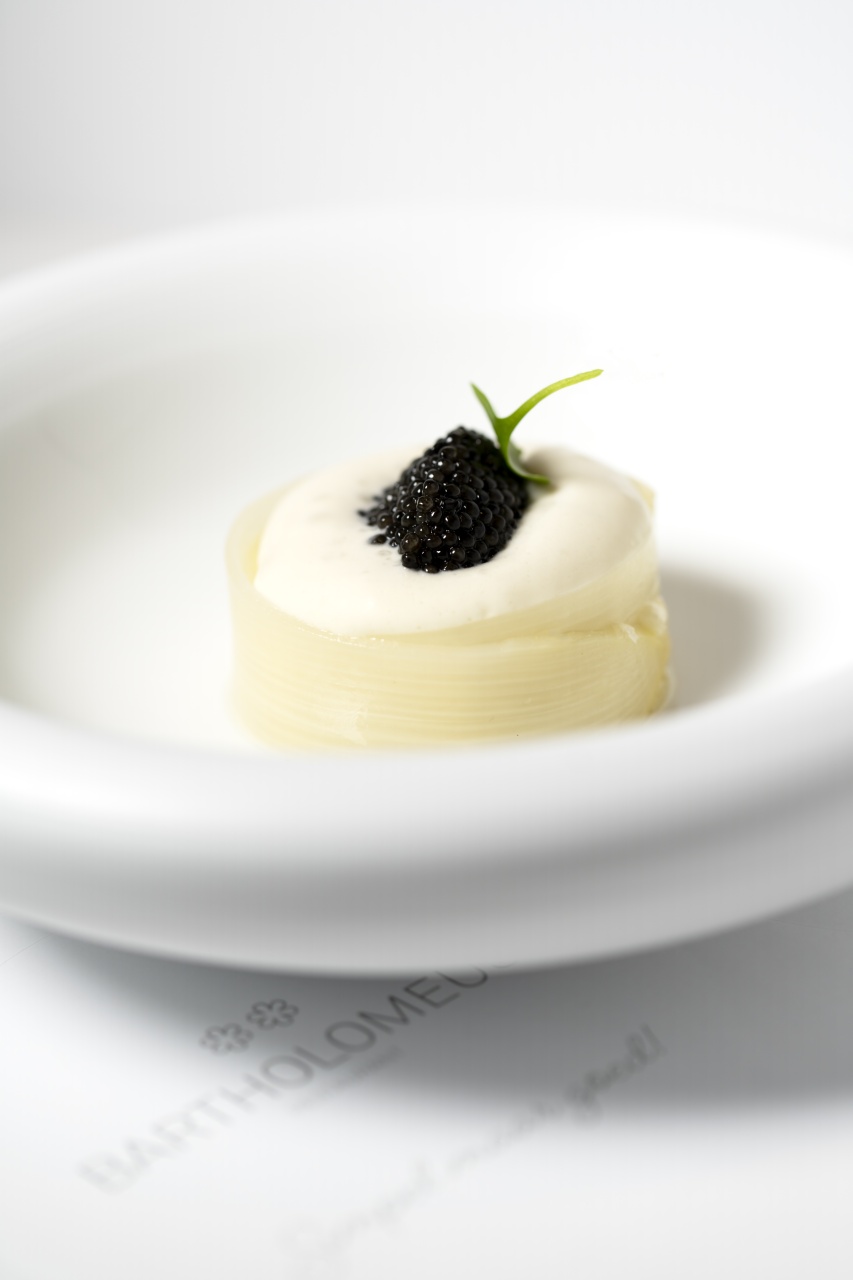 Exclusive recipes from Cuines,33* Knokke-Heist / Chef Edwin Menue
1/ Grevelingen oyster size 2
Ingredients:
Great oysters size 2
Wakame
Olive oil
Sushi vinegar
For the Ponzu vinaigrette:
Preparation:
Cut open the oysters carefully and rinse briefly in salted water.
Soak the wakame in salted water, drain and then add olive oil and sushi vinegar to taste.
Finish with umi caviar and the Ponzu vinaigrette.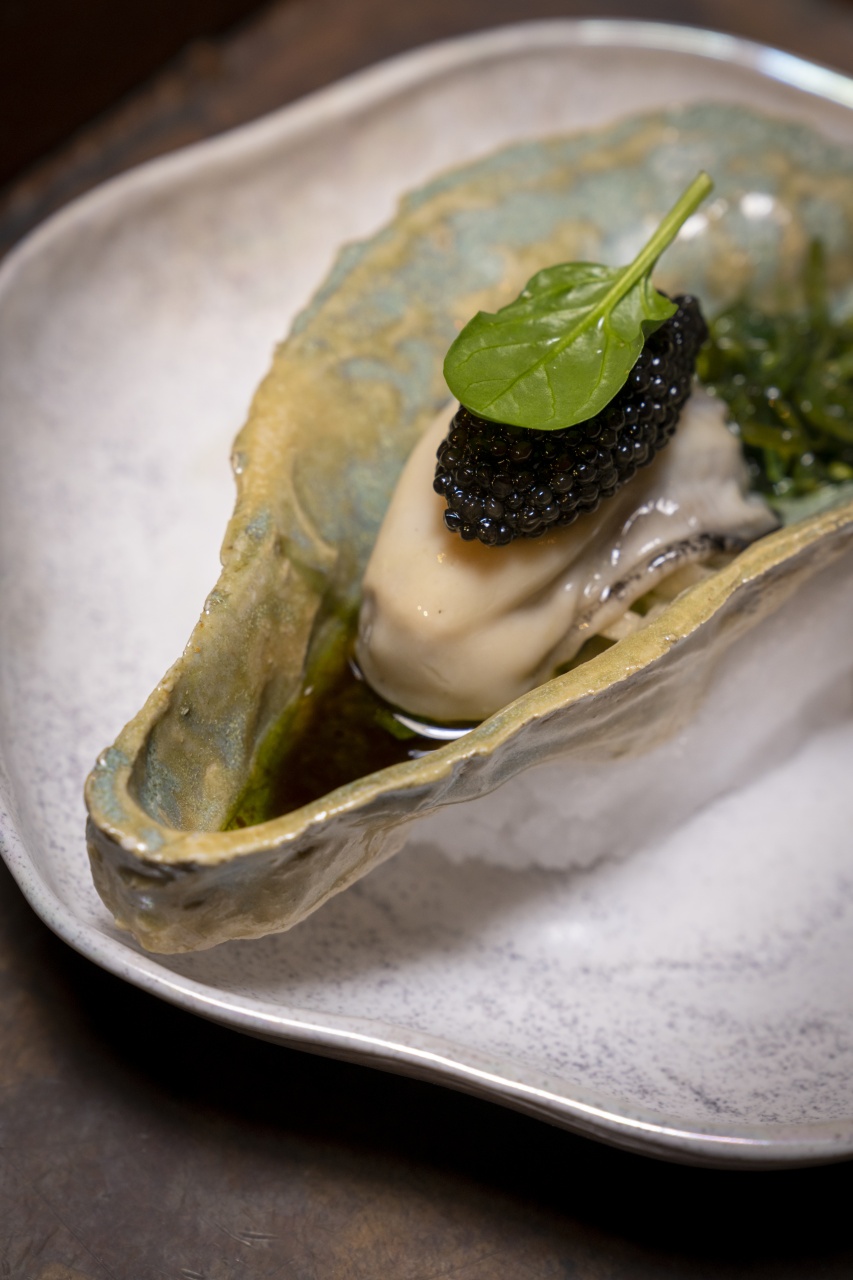 2/ Red beet roll
Ingredients:
1 beetroot
Smoked halibut
For the yoghurt cream:
For the beetroot vinaigrette:
Preparation:
Cut a beetroot with a Japanese mandolin into nice strips.
Trim it with smoked halibut and roll up tightly.
Mix the Greek yoghurt with sumac herbs to taste.
Finish with foudroyant caviar, the yoghurt cream and the beetroot vinaigrette.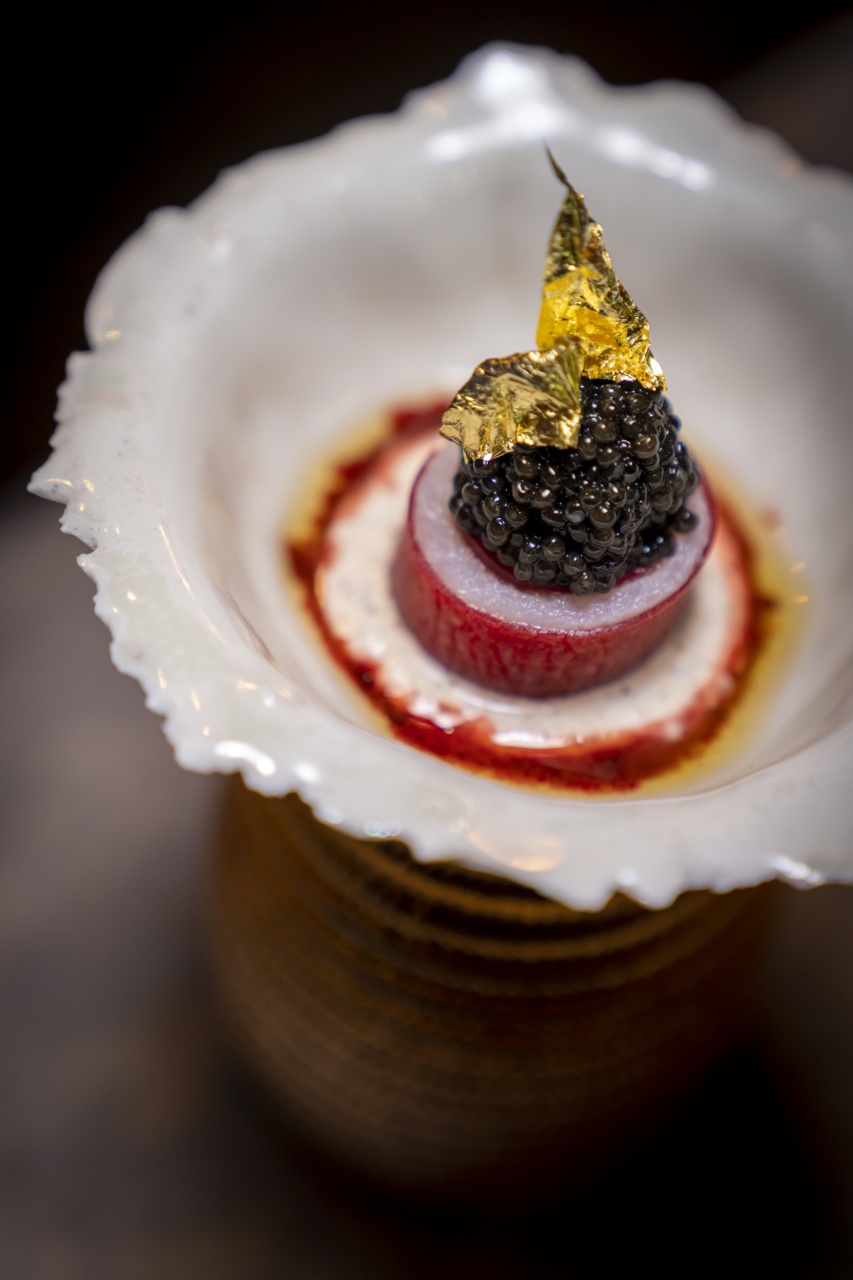 Given the rising demand for caviar, we have another following article in store for you soon! Find out in what ways you can taste caviar and once again get to work yourself using some exclusive recipes!