Ho ho ho … Christmas is coming! Time flies and that means we have to go on the search for the perfect gifts. And let's be honest, that's not the easiest task of the year. Thinking of a nice gift for men is often an extra challenge. Often they don't know what they want or they ask for very practical things that we don't like to give as a present. But, no worries! In this article we give you 8 original ideas to surprise your favourite man(s) with a dose of luxury.
FOOD & DRINKS
Always a good idea, because you know what they say… the way to a man's heart is through his stomach!
Don't want to give a cliché bottle of drink as a present? Or do you simply love the strong taste of ginger? Then you absolutely must have tried Gimber. Gimber is not just a drink without alcohol, but one with pit! High quality ginger, lemon and spices. Ideal to start your day with!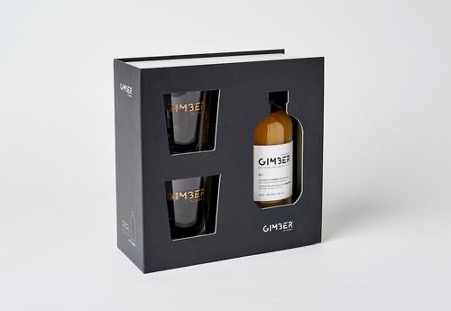 Limited edition Gimber glass pack giftset: https://gimber.com/nl/products/limited-edition-gimber-glass-pack (Gimber, price: 33 euros)
cnvs-block-section-heading-1639597338332
How delicious does this look? These impressive collections of pralines make my mouth water. These luxurious gift boxes from The Chocolate Line and La Maison du Chocolat contain a carefully selected variety of delicious taste bombs! The box also contains no less than two new creations for 2021: a dark chocolate ganache 69% from the island of São Tomé and a fig almond paste with a hint of cinnamon. Pure pleasure!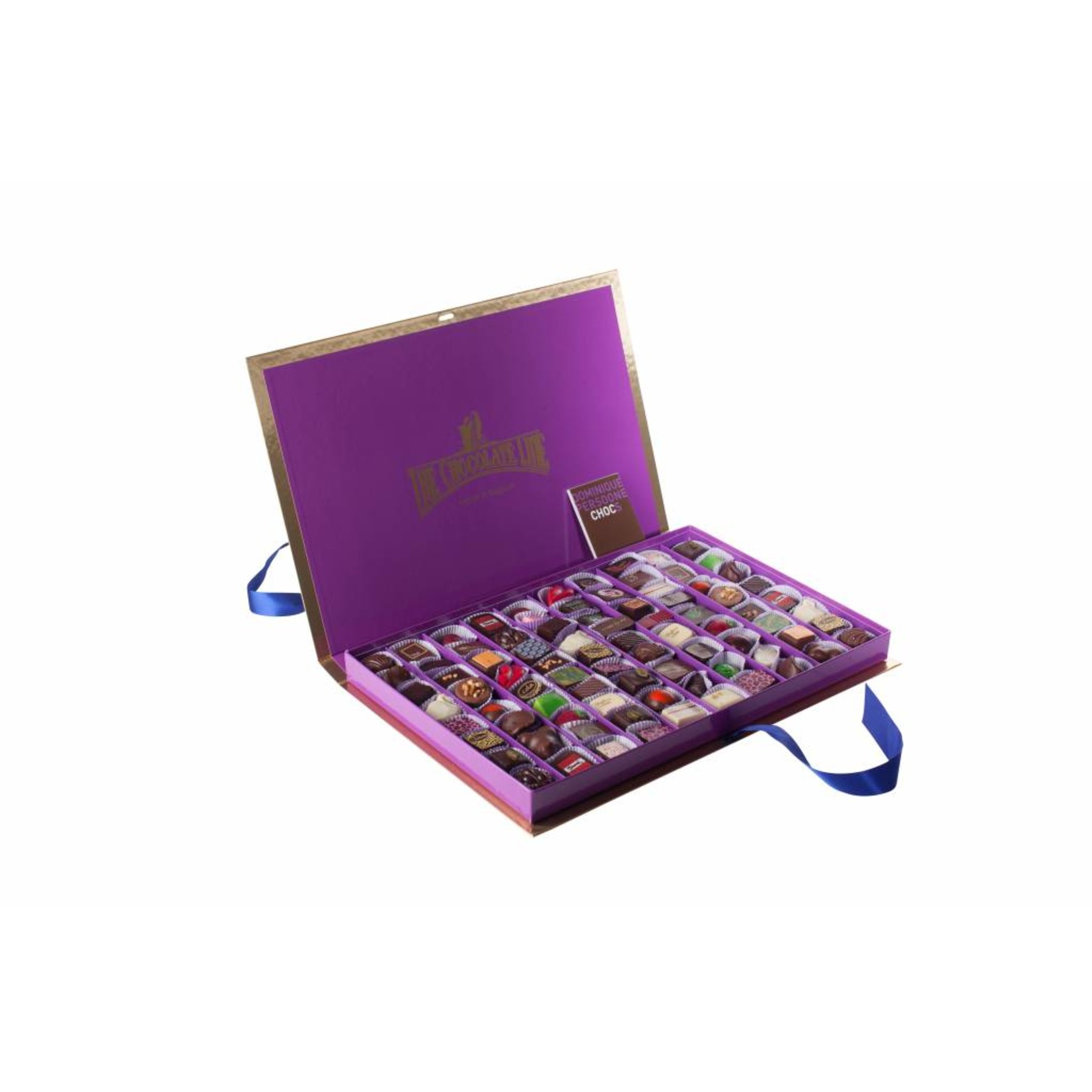 Megabox Deluxe Collection:https://shop.thechocolateline.be/nl/megabox-deluxe-collection.html (The Chocolate Line, price: 125 euros)
Holidays Ornament Coffret Maison 110 chocolates:https://www.lamaisonduchocolat.com/en_hk/holiday-ornament-coffret-maison-110-chocolates (La Maison du Chocolat, price: 293 euros)
CARE PRODUCTS
his (or her) Essential Duo
Yes, even men love a good me-time moment in the bathroom. Taking good care of your skin is very important and this goes for men too! Every skin needs a fresh cleanse and hydration. Now, men don't like a lot of tralala. That's why it's best to choose a clear package that is not overloaded with products. Here's my favourite care package that will have you moisturised and healthy in just two steps!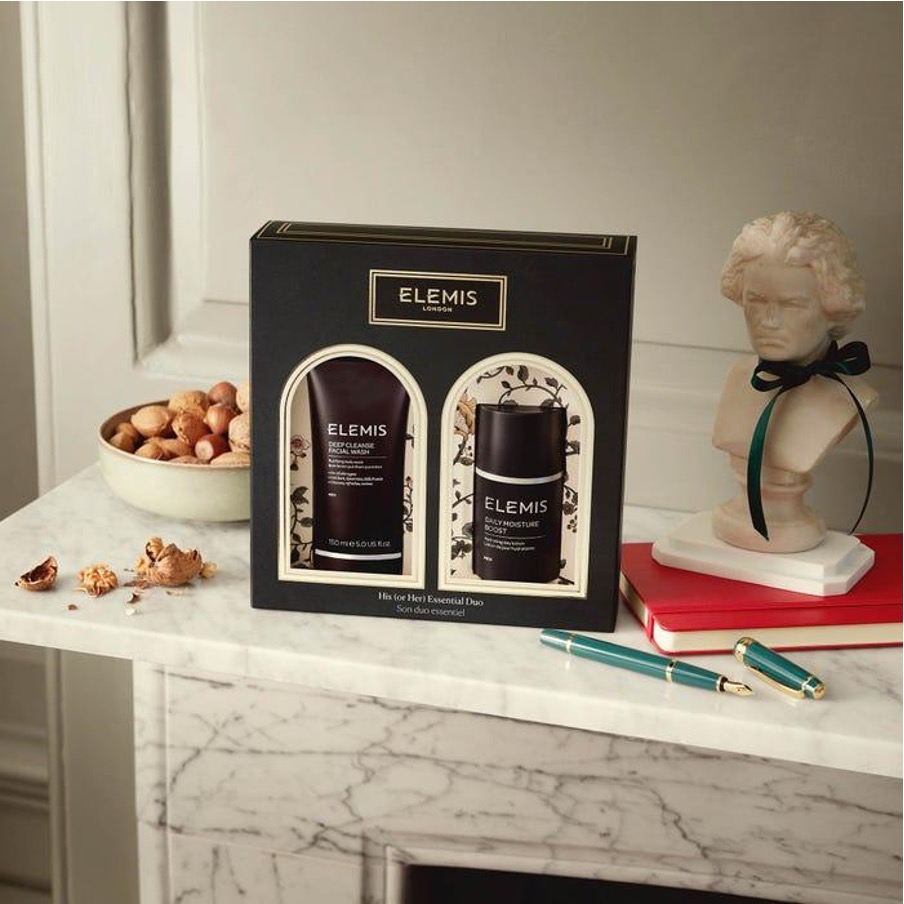 His (or Her) Essential Duo:https://be.elemis.com/his-or-her-essential-duo/ (Elemis, price: 79 euros)
OUTDOOR
The majority of men like to spend some time in the healthy outdoors. Therefore, a few outdoor gadgets should not be missing from this gift list.
is-style-cnvs-block-section-heading-1639597371645
Have you ever thought of a nice outdoor oven in which you can prepare the most delicious dishes? Vonken's mini-oven is a real eye-catcher and the ultimate mood enhancer for outside on your patio. What's more, it comes with a nice recipe booklet so that you can show off the tastiest oven dishes at your first garden party!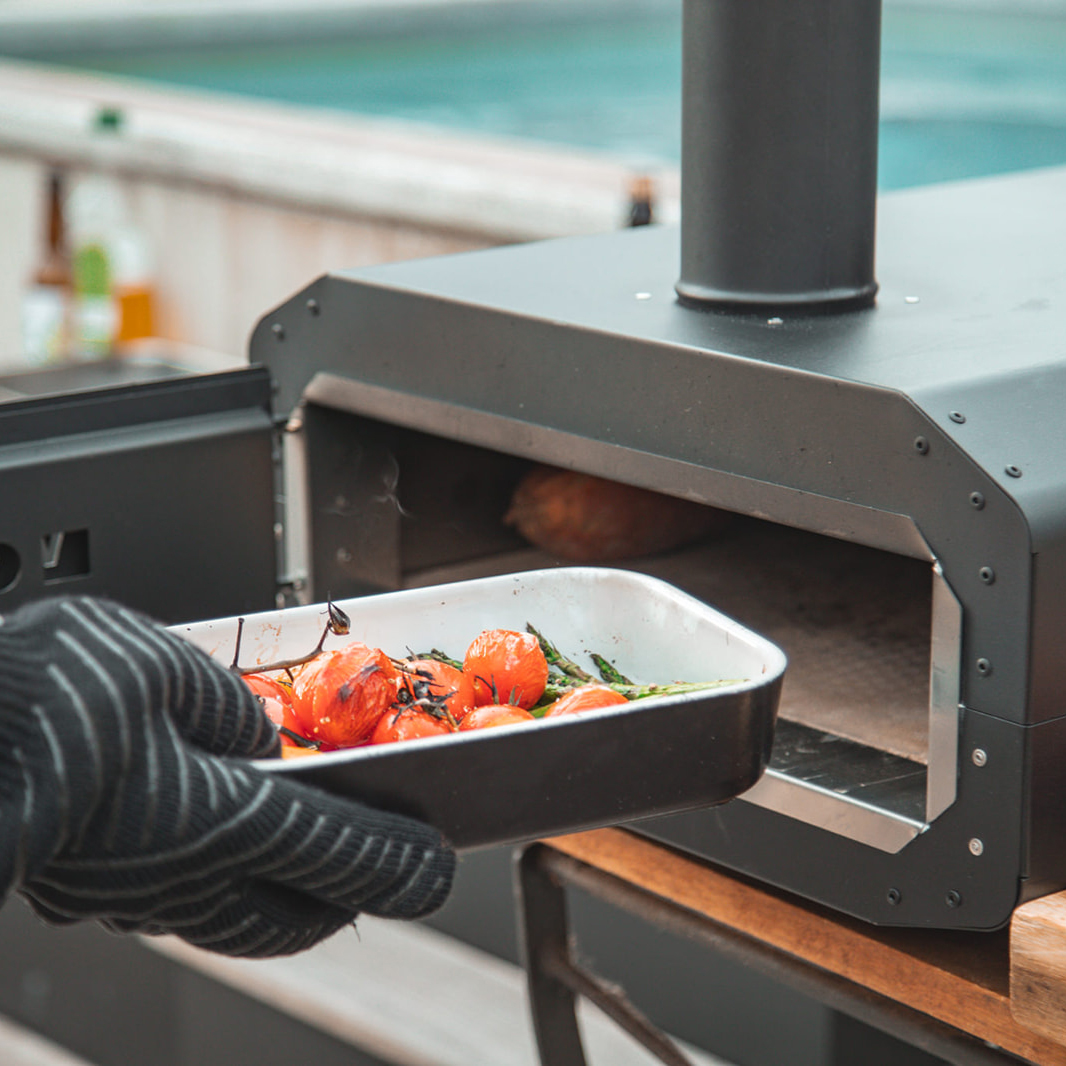 cnvs-block-section-heading-1639597440718
Or maybe your favourite man likes to go hiking or climbing? Or is he a huge coffee fan? Then you will undoubtedly be able to do him a big favour with a portable espresso machine. Super easy to enjoy a nice hot cup of coffee on the go.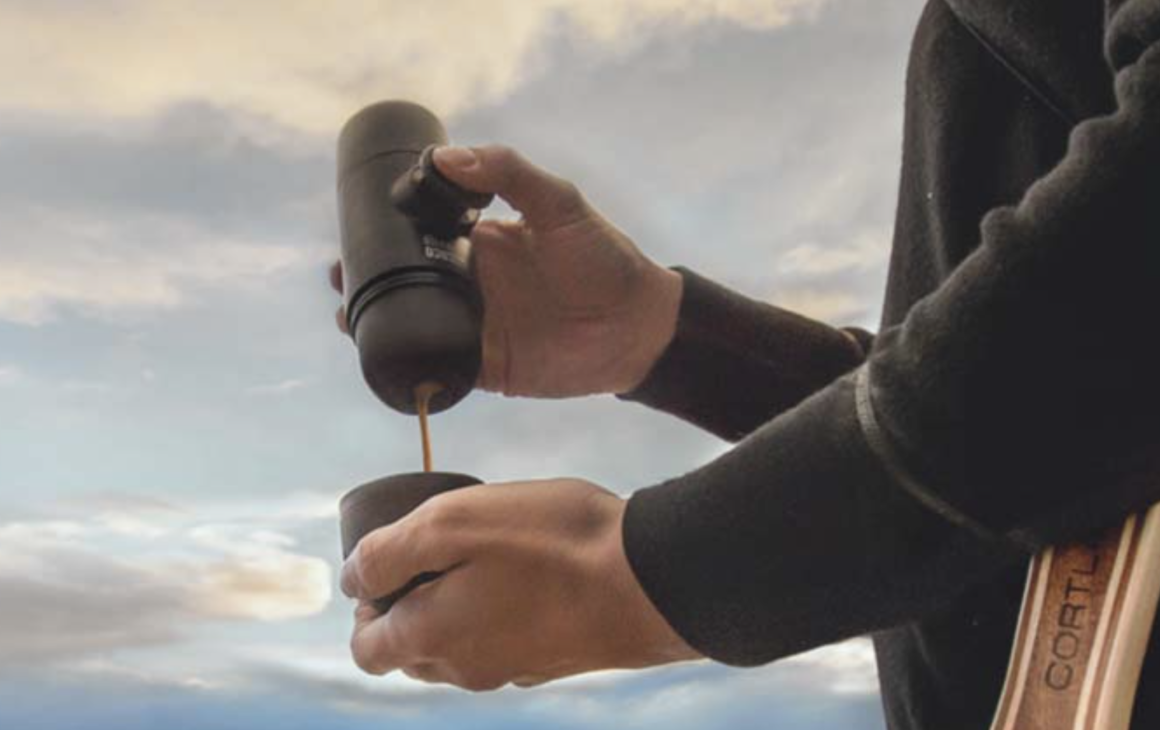 Nanopresso:https://www.wacaco.com/collections/shop/products/nanopresso (Wacaco, price: 65 euros)
FASHION & ACCESSORIES
A watch is not just a device that displays the hour. It is much more than that. It is an expression of your taste, personality, sense of aesthetics and love of technology. This complex and timeless accessory completes any outfit. Two of my favourite Belgian watch brands are Raidillon and Julémont. Raidillon watches embody the philosophy of a true Gentleman Driver and are designed in a limited edition of 55 pieces. At Julémont we also find a love for cars, but also for architecture. Theelegant forms and lines are central to his source of inspiration. The result? A frame with a strong character, called Dôme.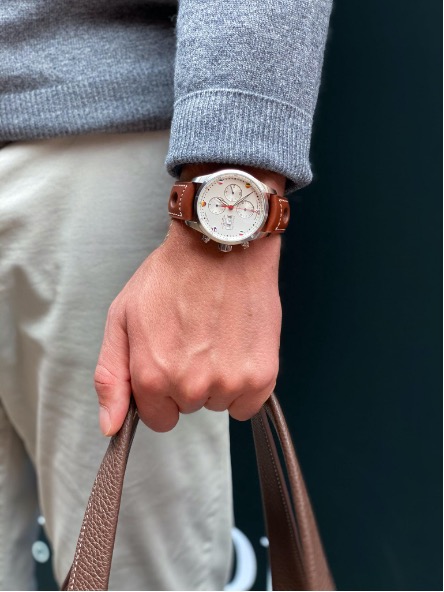 Chronograph 42-C10-173: https://www.raidillon-watches.com/collections/all-collections (Raidillon, price: 3150 euros)
Model J1: https://julemont-watches.com/en/our-watches-men-women-trend-design (Julémont, price: 1800 euros)
7/ Leather goods
In addition to the Raidillon watches, I am also a huge fan of the leather accessories. I mean, just look at them! A stylish briefcase with a sporty finish to go to work in style. Or race gloves of Italian leather finished with cashmere lining to have that real gentleman driver experience behind the wheel. I am 100% convinced that this is secretly every man's dream. Men, am I right or wrong?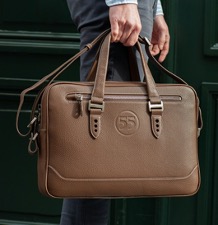 City Briefcase:https://www.raidillon-watches.com/collections/leather-goods/products/city-briefcase-brown (Raidillon, price: 600 euros)
Timeless gentleman racing gloves with cashmere lining:https://www.raidillon-watches.com/collections/gloves/products/gentleman-racing-gloves-light-brown-beige-fur-lined (Raidillon, 300 euros)
cnvs-block-section-heading-1639597889871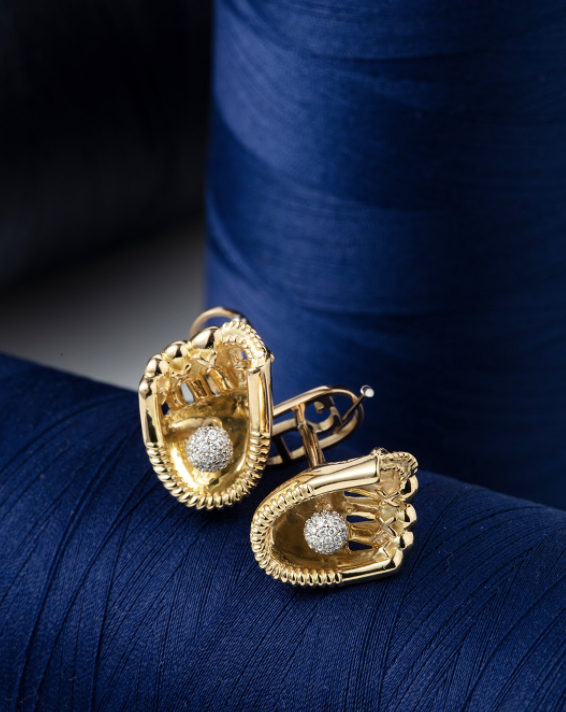 David Gotlib is the brand of choice when it comes to cufflinks. From golden elephants to blue birds and from Las Vegas to Indiana. With six timeless collections, there is something for everyone. Each pair is extremely unique. Why? They are handmade with the greatest perfection in Antwerp!
Gloves: https://www.davidgotlib.com/product/the-gloves/ (David Gotlib, price: $4000)
Emperor: https://www.davidgotlib.com/product/emperor/ (David Gotlib: price $15,000)
Don't forget to check out our other articles in PureStyle and our other sections to get an extra dose of inspiration in your search for great Christmas gifts. Enjoy reading!