Nestled in the heart of French Alsace, Hostellerie des Châteaux shines as a jewel of luxury and hospitality. Rich in history and surrounded by picturesque landscapes, this leading hotel complex embodies the perfect synergy of traditional charm and modern sophistication. With a heritage spanning two generations, Hostellerie des Châteaux offers guests an unforgettable experience of culinary delights, relaxing wellness and exclusive comfort.
From family dream to luxury hotel
In 1978, Sabine and Ernest Schaetzel sprouted a dream: to transform their childhood home into a welcoming inn. What began as a modest two-star hotel has now grown into a renowned four-star hotel with 67 luxurious rooms and suites. Their ongoing commitment to renovation and innovation has resulted in a refined blend of authentic architecture and modern facilities, making Hostellerie des Châteaux a symbol of elegance and comfort in French Alsace.
Dreaming away in opulence
Every room and suite at Hostellerie des Châteaux captures the imagination. With attention to detail, the Schaetzels have created a stylish and warm decor, where every element — from the king-size bed to the whirlpool tubs and walk-in showers — exudes luxury and comfort. The Sky Suite, a highlight of the hotel, offers guests panoramic views of the expansive gardens, enriched with a decorative fireplace and a telescope for stargazing.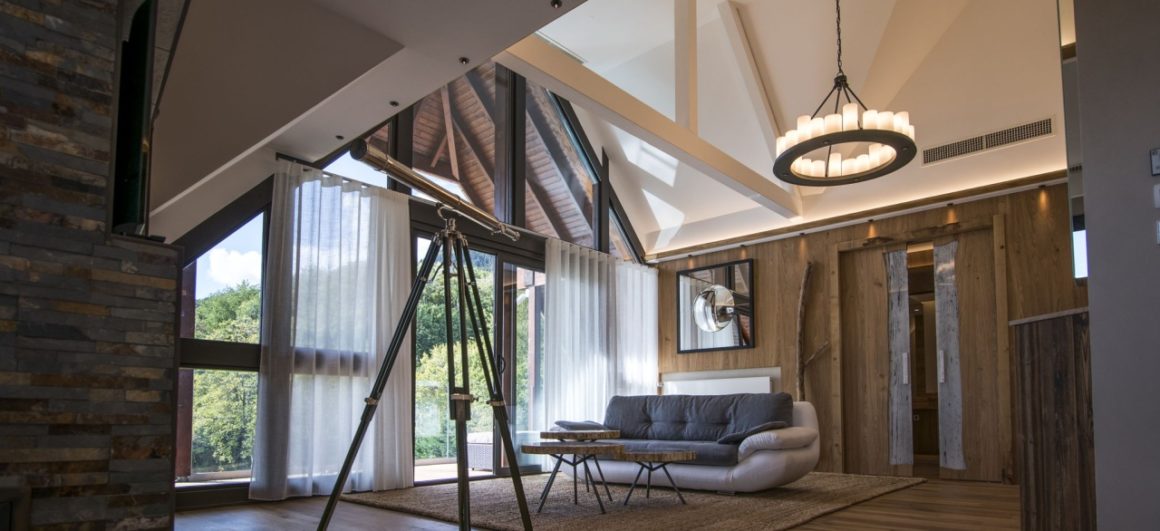 A culinary ode to Alsace
In the hotel's restaurant, Chef Ernest Schaetzel, a celebrated figure in Alsatian gastronomy, pays homage to local cuisine. With his expertise as Maître Restaurateur and Maître Cuisinier de France, Schaetzel creates a menu that celebrates the region's rich culinary traditions, with a focus on local, fresh produce.
Wellness and relaxation in abundance
Hostellerie des Châteaux offers more than just a comfortable stay; it is a true oasis of rest and relaxation. With two indoor swimming pools, an outdoor pool, Jacuzzis and a fitness room, the hotel's wellness complex offers an array of opportunities to relax and recharge. The sauna area, with its ten unique saunas and hammams, offers an experience that invigorates both body and mind.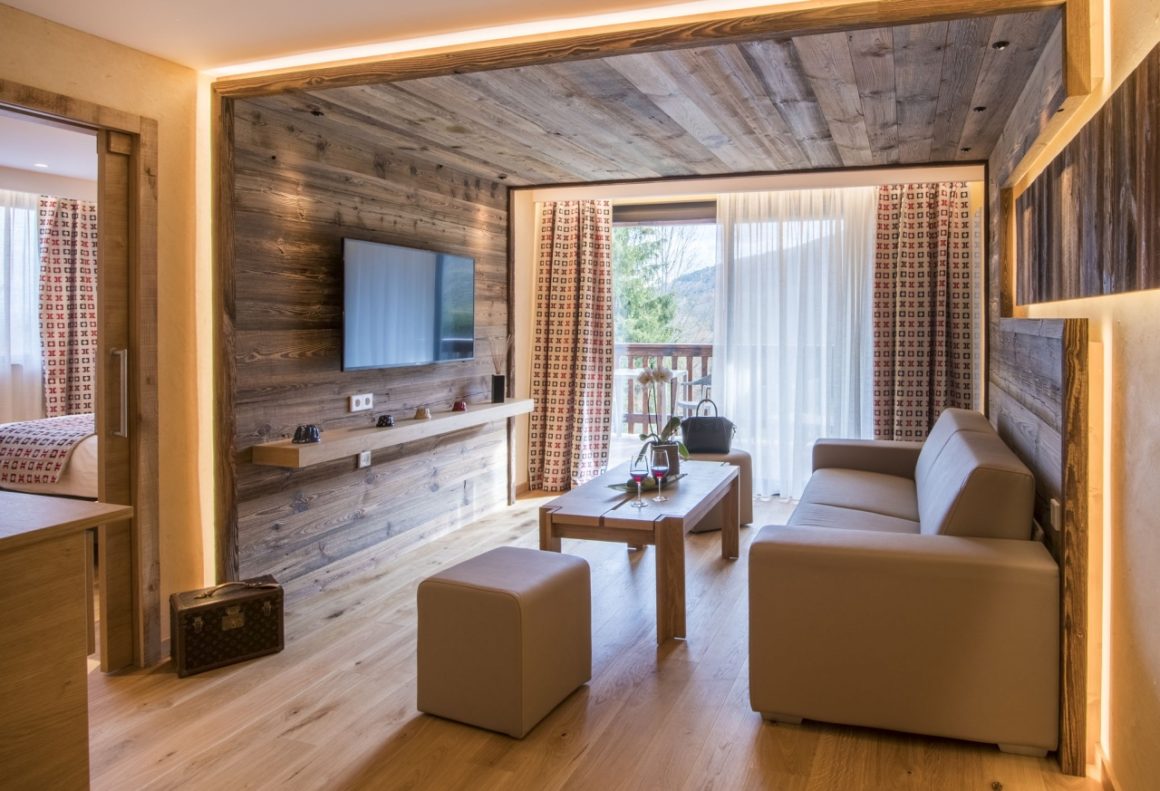 Discover the wealth of Alsace
The location of Hostellerie des Châteaux is ideal for exploring the natural beauty and cultural treasures of Alsace. Located on the wine route, the hotel offers easy access to scenic walks, bike rides and historical sites such as Castle Haut-Koenigsbourg and Mont Sainte-Odile. This makes the hotel not only a destination for luxury and relaxation, but also a perfect base for exploring the region's rich history and natural splendor.
Conclusion

Hostellerie des Châteaux is more than a hotel; it is an experience that stimulates the senses and soothes the soul. With its deep roots in family history and its commitment to exceptional hospitality, this hotel invites you to discover for yourself the magic of French Alsace. Visit www.hostellerie-chateaux.com for more information and to book your unforgettable stay.

Practical

HOSTELLERIE DES CHÂTEAUX & SPA
SABINE & ERNEST SCHAETZEL
AURÉLIE – GUILLAUME & ALINA
11, RUE DES CHÂTEAUX
67530 OTTROTT – ALSACE
GRAND EST – FRANCE
TEL:+33(0)3 88 48 14 14
INFO@LESCHATEAUX.FR