Istria, one of Croatia's most popular addresses and ideal for a romantic getaway for two. There is much beauty to discover on this sun-drenched peninsula. From the countless beautiful beaches with clear blue sea water and ancient Venetian cities to the diverse nature and tasty local products such as olive oil, truffles and wine. To ensure that your romantic time in Istria, will be an unforgettable adventure, we have listed our 4 favourite must-dos!
1/ Kayak tour in Pula
Who says an active activity cannot be romantic is most definitely wrong! Kayaking undoubtedly provides quality-time and, in addition, is one of the best ways to explore the crystal clear waters of the Adriatic Sea around Pula and southern Istria. We set out towards Pula and had the time of our lives as we paddled to a spectacular sea cave where we could cliff jump and snorkel amidst the beautiful fish.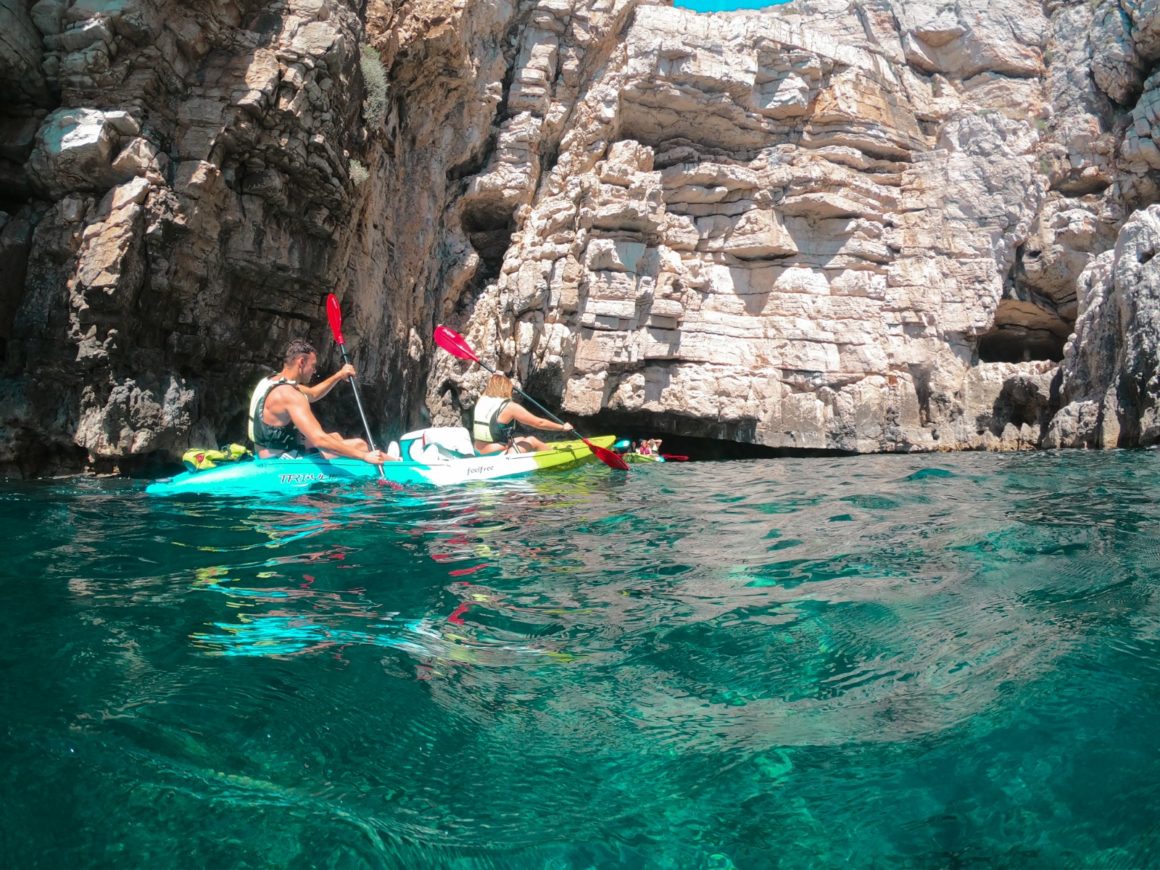 2/ Beaches of Poreč
As in most places in Croatia, you will find a rocky coastline, ideal for a picnic and a pleasant walk. Then take a refreshing dip in the clear water, but we do recommend always wearing water shoes as you may encounter some sea urchins in Croatia.
3/ Rovinj
Enjoy each other's company as you wander among the colourful streets and be sure to make a stop at one of the many waterfront restaurants. We ate at Restoran Lampo, the ultimate hidden gem where you only have eyes for the beauty of nature and, of course, for each other. Meanwhile, enjoy adelicious dinner and the sound of water hitting the rocks. We chose a tagliatelle with truffles and an Istrian-style tagliatelle. This picturesque town is undoubtedly our favourite place for a romantic date-night!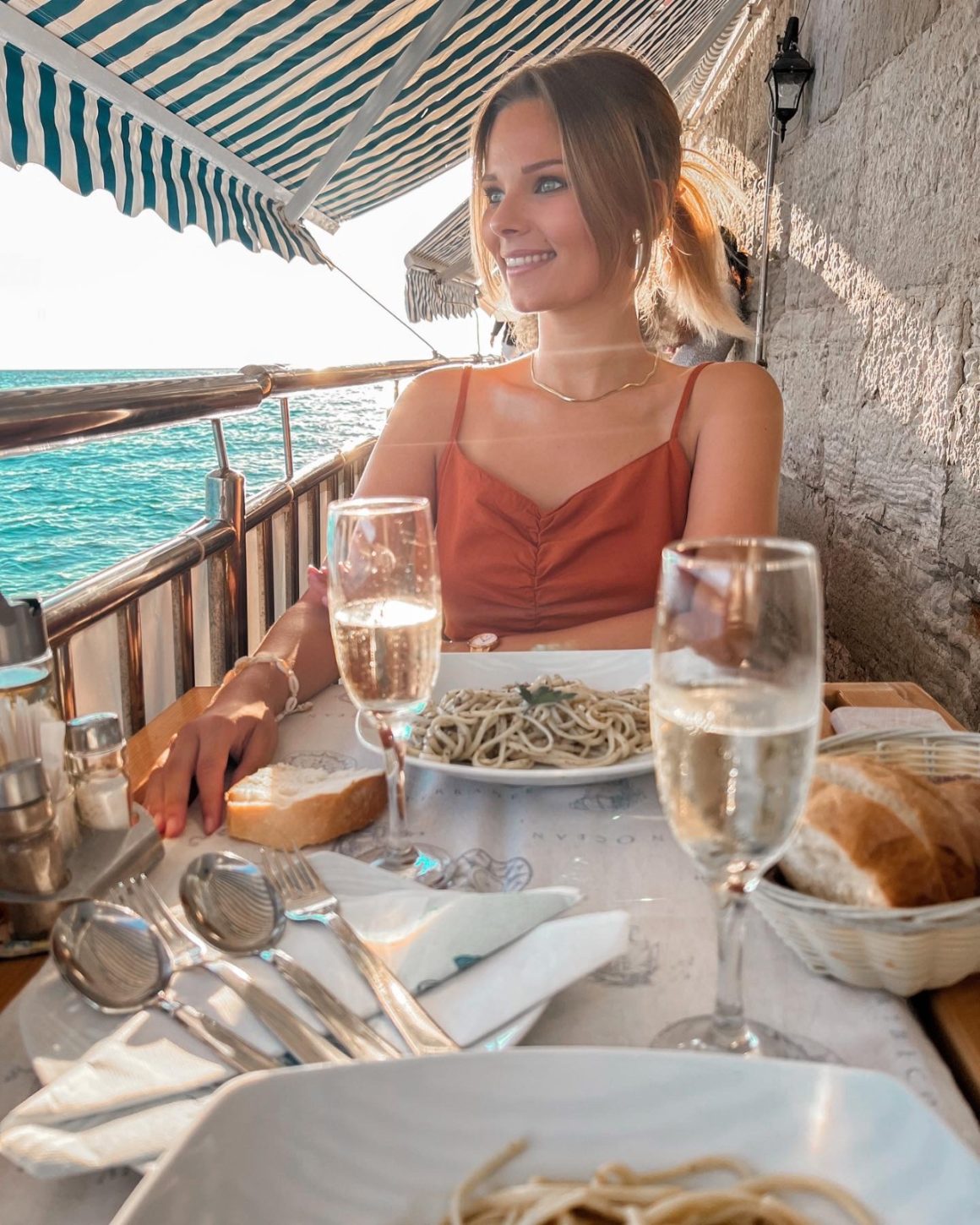 4/ Amphitheatre Pula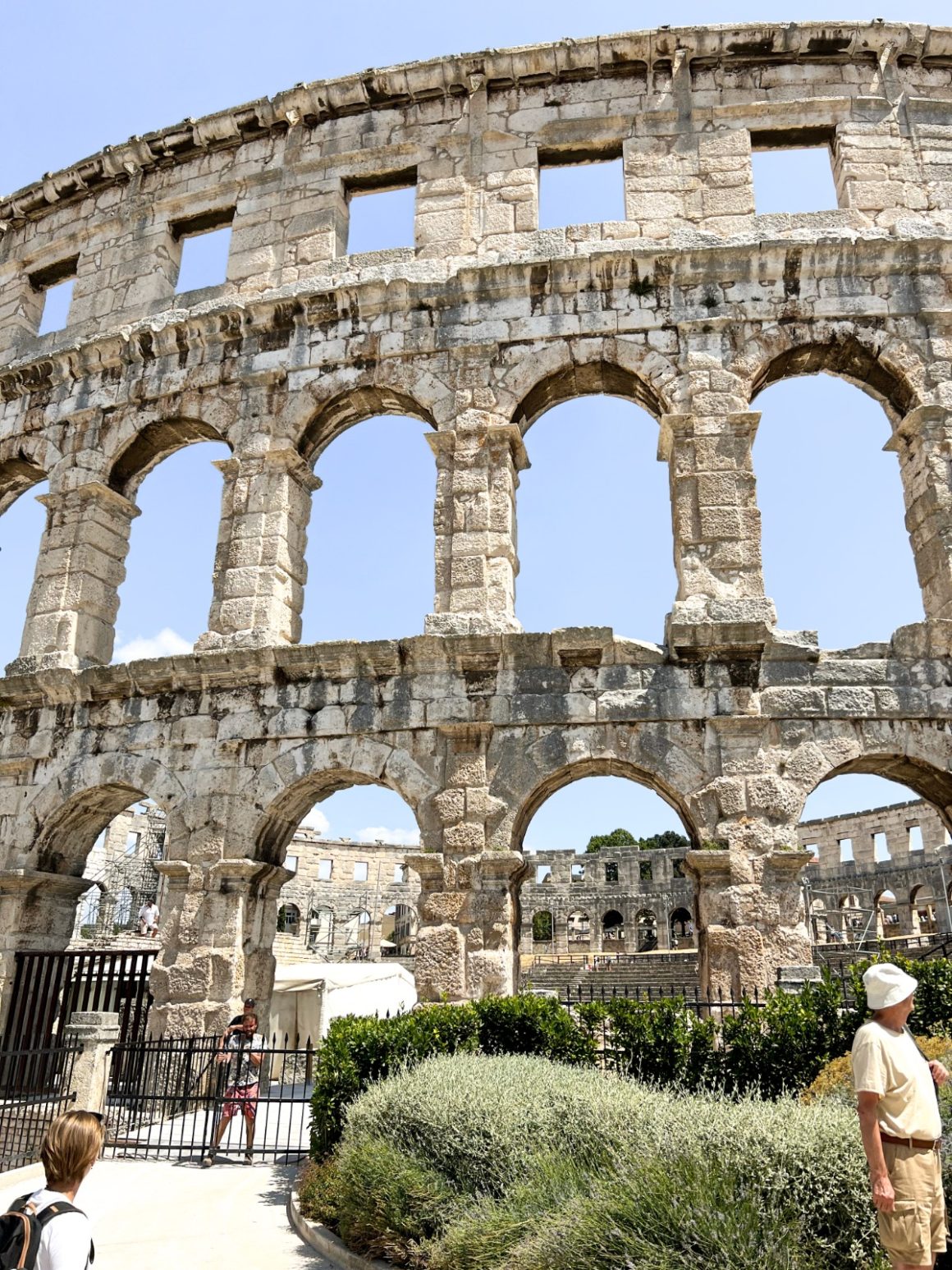 The amphitheatre of Pula is the most important Roman monument in Istria and one of the best preserved amphitheatres in the world! Let's face it, a historical monument reminiscent of eternity and eternal love just belongs on our list. Even if what originally happened in the arena was not very loving. Up until the 5th century , gladiator fights were held there, until they were banned. It was still allowed for prisoners to fight there against animals such as lions and tigers, resulting in death. In this way, theviolent form of entertainment continued for a few more centuries. To this day, the arena is still used for all kinds ofperformances and entertainment. Many celebrities have already performed there, such as Luciano Pavarotti, Andrea Bocelli, Elton John and Norah Jones.

More travel inspiration can be found in our section https://www.puredeluxe.be/puretravel/
Happy reading!