Paco Rabanne, the legendary fashion designer, lived a life of innovation and creativity. Born Francisco Rabaneda Cuervo in Spain in 1934, he grew up in France where he began his fashion career in the 1960s. He quickly gained a reputation for his avant-garde designs and unique use of materials, including metal, paper and plastic.
leader of the Space Age movement
Rabanne's designs were a mix of futuristic and eclectic, and he was considered a leading figure in the Space Age fashion movement of the 1960s. He was known for his iconic metal mesh dresses and for designing the costumes for several films, including "Barbarella" and "Dance of the Seven Veils".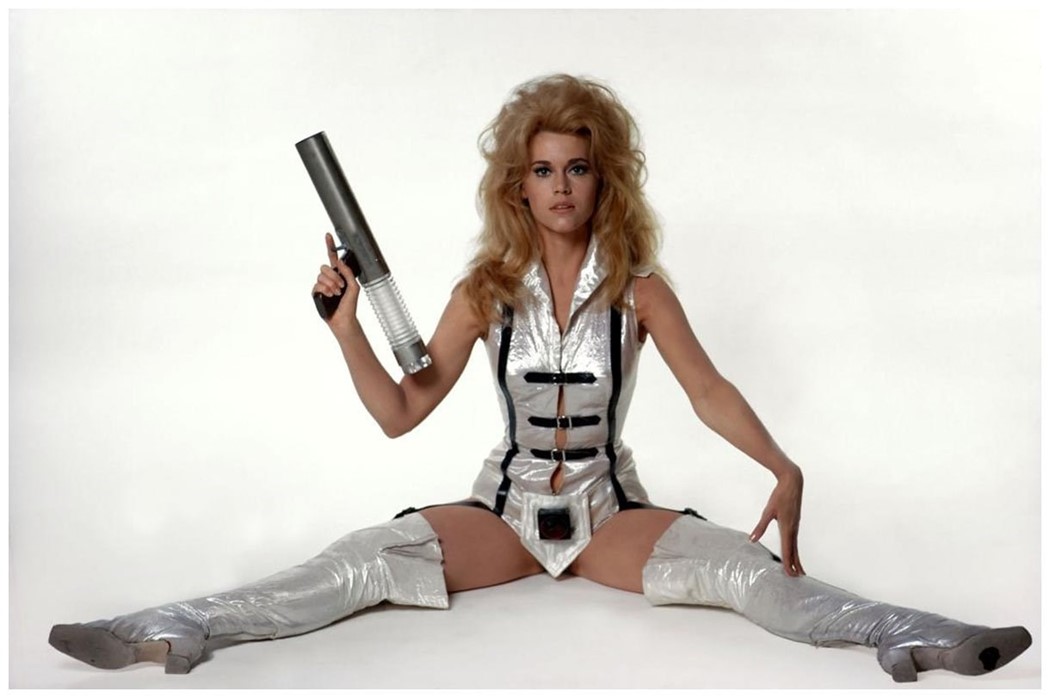 world-famous-perfumes
In the late 1960s, Rabanne launched his first perfume, Calandre, which became an instant classic and helped him become a leading name in the perfume industry. He subsequently released a number of successful fragrances, including Paco Rabanne Pour Homme, XS and Ultraviolet.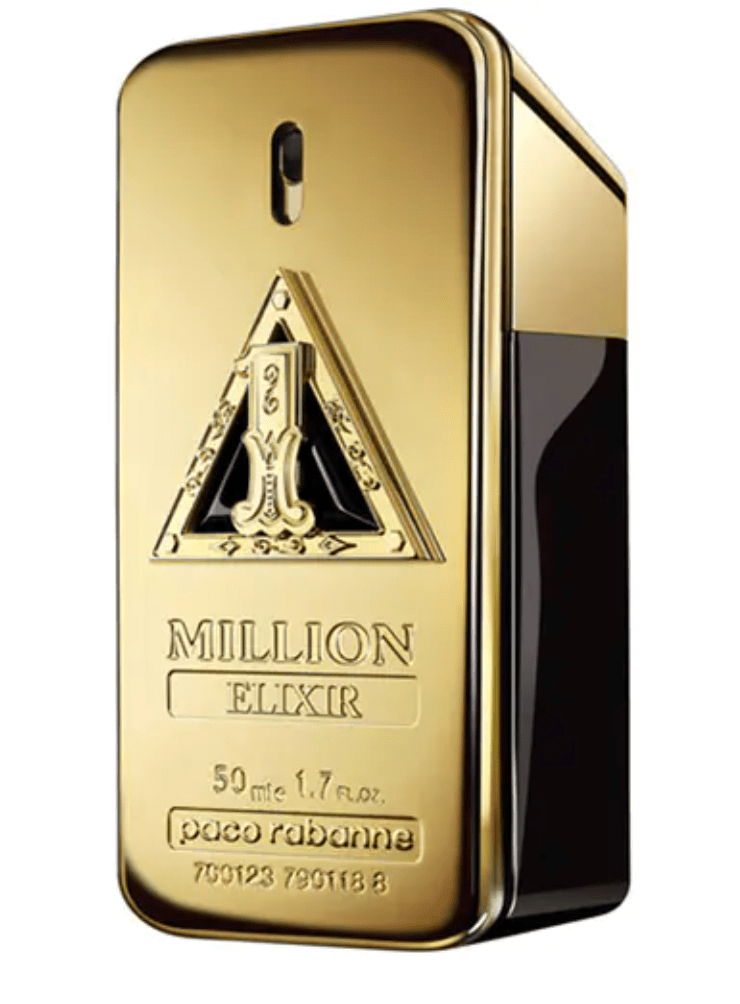 During his career, Rabanne continued to push the boundaries of fashion and fragrance, experimenting with new materials and designs and never losing his passion for creativity. In 1997, he received the Legion d'Honneur, France's highest cultural award.
Rabanne retired from the fashion industry in the 2000s, but continued to be remembered as a visionary designer. His legacy continues to inspire future generations of fashion designers and his impact on the industry is still felt today. He passed away on 3 February this year at the age of 88, leaving behind a legacy of creativity and innovation that will never be forgotten.
Paco Rabanne was a fashion icon who led a life dedicated to creativity and innovation. He left a lasting impact on the fashion and fragrance industry and will always be remembered as a true visionary. We are therefore pleased to highlight 6 iconic designs:
The metal mesh dress (1969) – One of Rabanne's most famous designs, this dress was made of interconnected metal rings and became an iconic symbol of the Space Age fashion movement.
The paper dress (1968) – Rabanne was known for his experiments with unconventional materials and the paper dress was one of his most memorable creations.
The plastic dress (1966) – Another example of Rabanne's innovative use of materials, this dress was made of interconnected plastic discs and was both light and striking.
The chainmail dress (1969) – Another famous metallic creation, the chainmail dress was a unique and striking design that showcased Rabanne's creativity and love of unconventional materials.
The "Barbarella" costume (1968) – Rabanne designed the futuristic costumes for the science fiction film "Barbarella", including the iconic metallic jumpsuits worn by the main character.
The costume "Dance of the Seven Veils" (1969) – For the avant-garde play "Dance of the Seven Veils", Rabanne designed a number of eclectic and striking costumes that showcased his creativity and love for unconventional designs.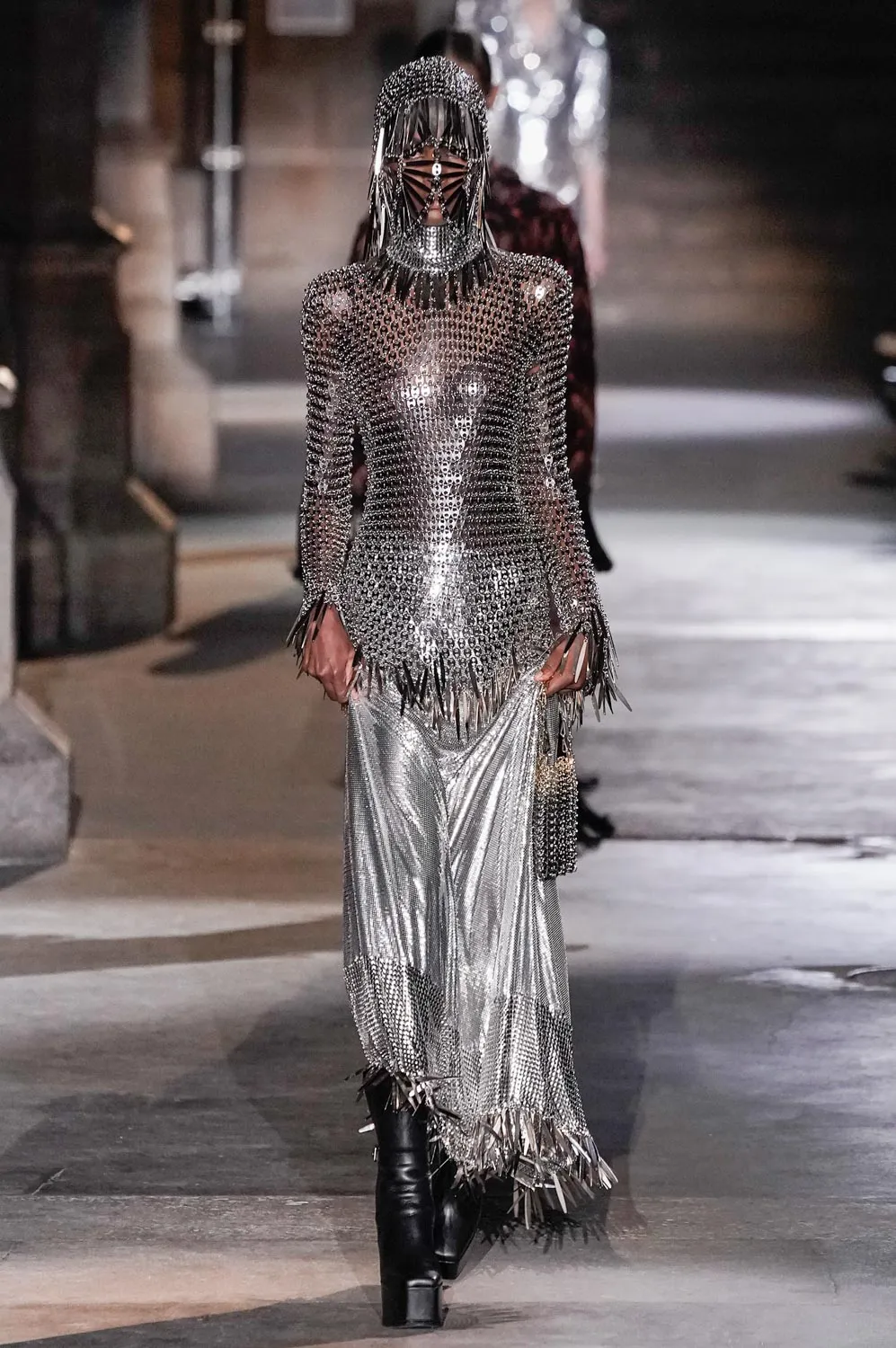 These are just some of the many iconic designs by Paco Rabanne, who was known for his innovation and creativity in the fashion world. Kudos to so much energy and creativity!
Bitten to read more fashion news, don't hesitate to click through to our PureStye section!