You probably won't have escaped the news: Vivienne Westwood died last night at the age of 81. The iconic British fashion designer passed away peacefully, at home in the presence of her family in London. But who exactly was the woman behind the influential brand? We delved – with pleasure – into the Westwood archives and took a wide-eyed look at all the iconic fashion moments with her signature underneath.
1/ Breaking news
Westwood made a name for herself during the punk years and was soon mentioned in the same breath as all the great fashion designers. In the mid-'70s, she let a new energy blow through the industry with her creations: she created looks for the real woman, which would later be known as "punk. Think of her platform shoes, corsets, busts, pearl chokers and bondage bands. Fashion with a raw edge so to speak, and therefore all the more British. If we remember Vivienne for one thing, it is to fearlessly color outside the lines and occasionally shock – in the name of fashion.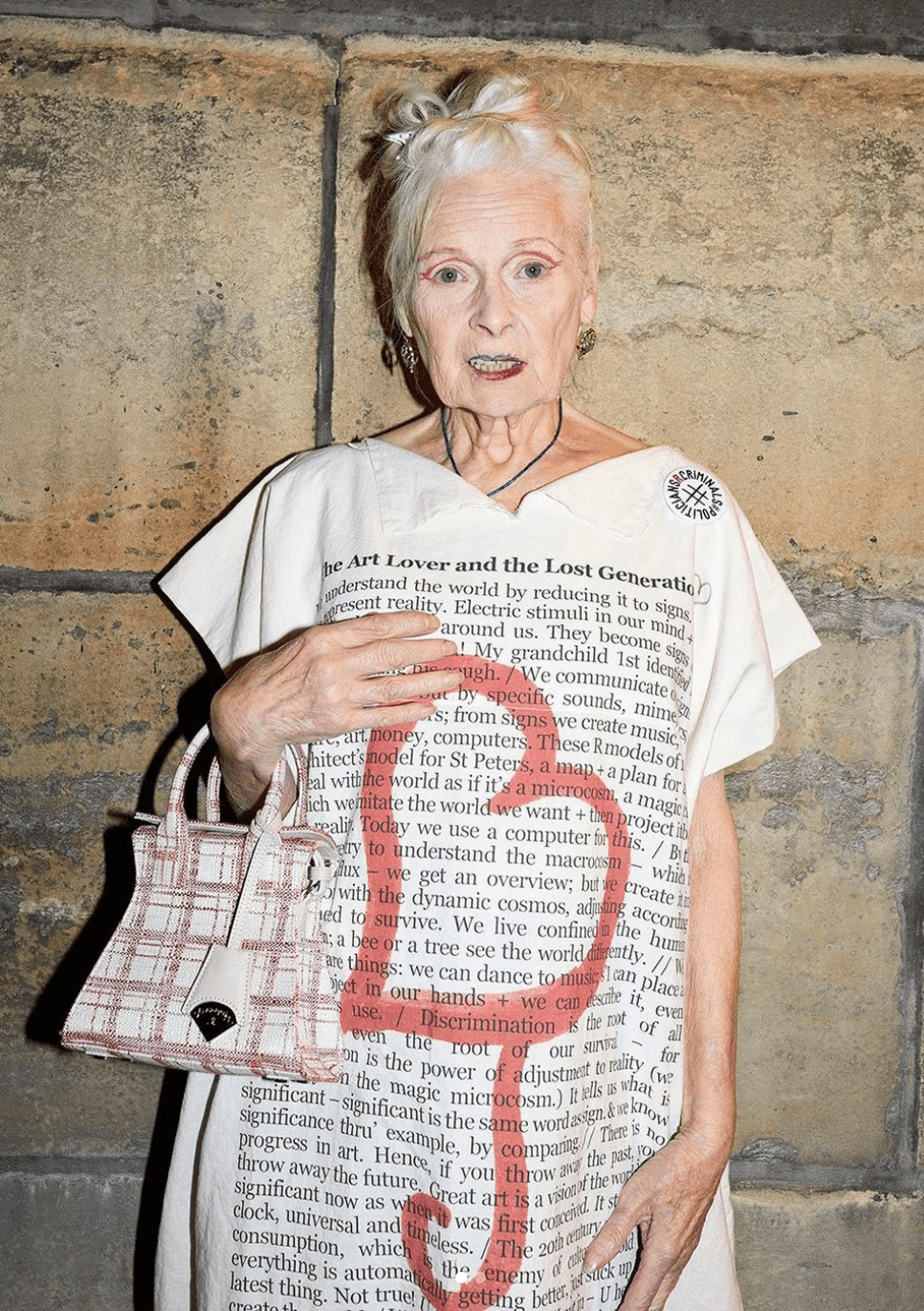 It's not for nothing, then, that she was known as an activist, waging an eternal battle against the establishment and capitalism so entrenched in the fashion industry. She herself considered herself a "Taoist," a spiritual direction centered on character as a life purpose. With a global brand that exudes so much individuality, we can safely say that she has fully succeeded in that mission.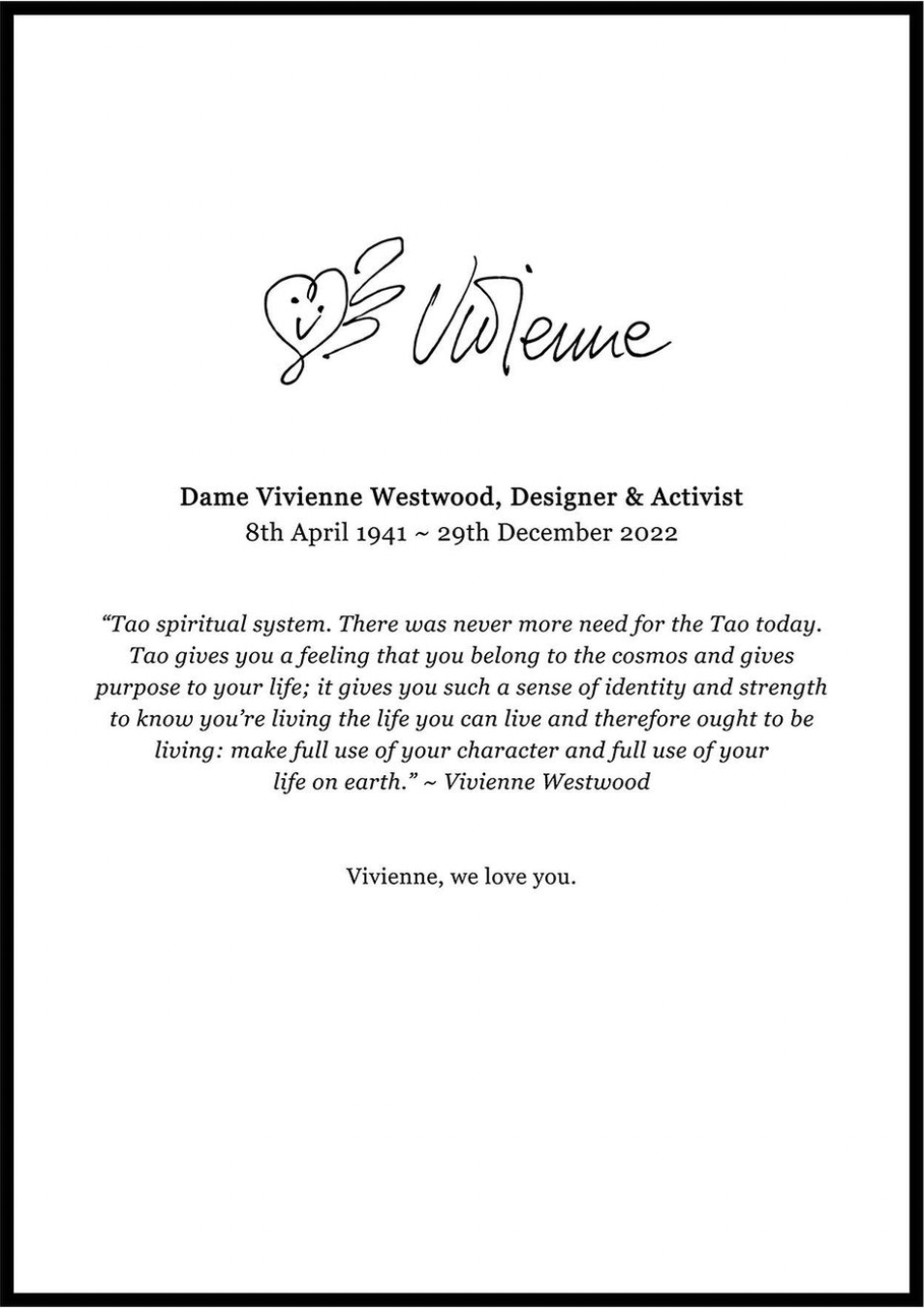 10 x what should we remember Westwood for?
Westwood was beloved by those who followed her career from day one, but new, young fans were still joining her style daily. For example, both 90s supermodels Kate Moss and Naomi Campbell to the entire Euphoria cast shone in Westwood's designs. Not to mention the Met Gala, at which everyone who matters did appear in one of her extravaganty, grunge gowns.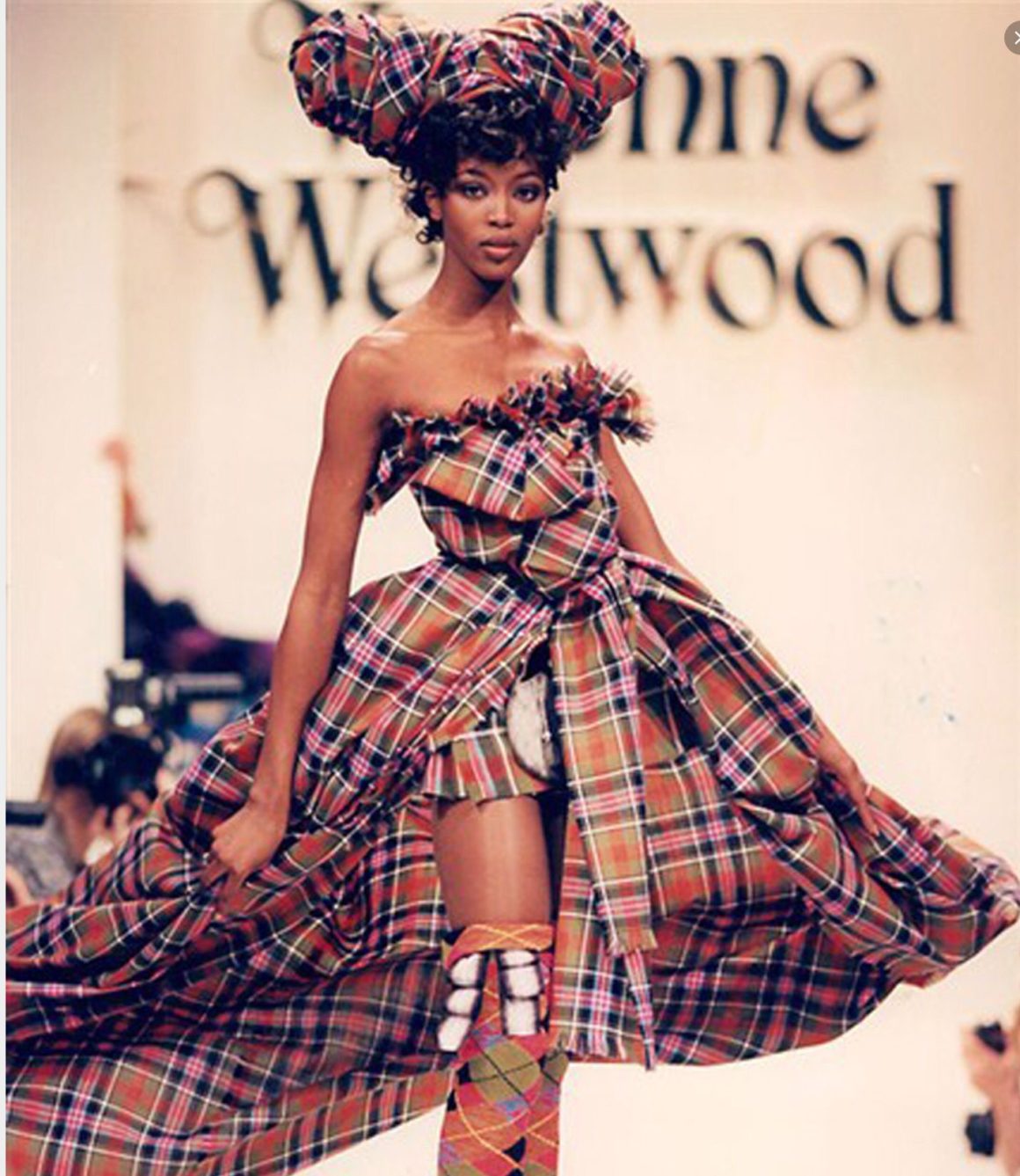 NAOMI CAMPBELL IN WESTWOODS MURDERED 'TARTAN' PRINT. VERY BRITISH!
Sarah Jessica Parker in Westwood's "Crinolines," a satin, green bustle miniskirt. During the heyday of sitcom "Sex and The City," in her role as Carrie Bradshow. A beloved, iconic piece among SATC fans.
Kate Moss in the "ultra" miniskirt from the SS/94 'Café Society' collection. A much-discussed photo because of a topless Kate casually parading down the catwalk with a frisco. Our verdict? Daring and revolutionary, as we have come to expect from Westwood.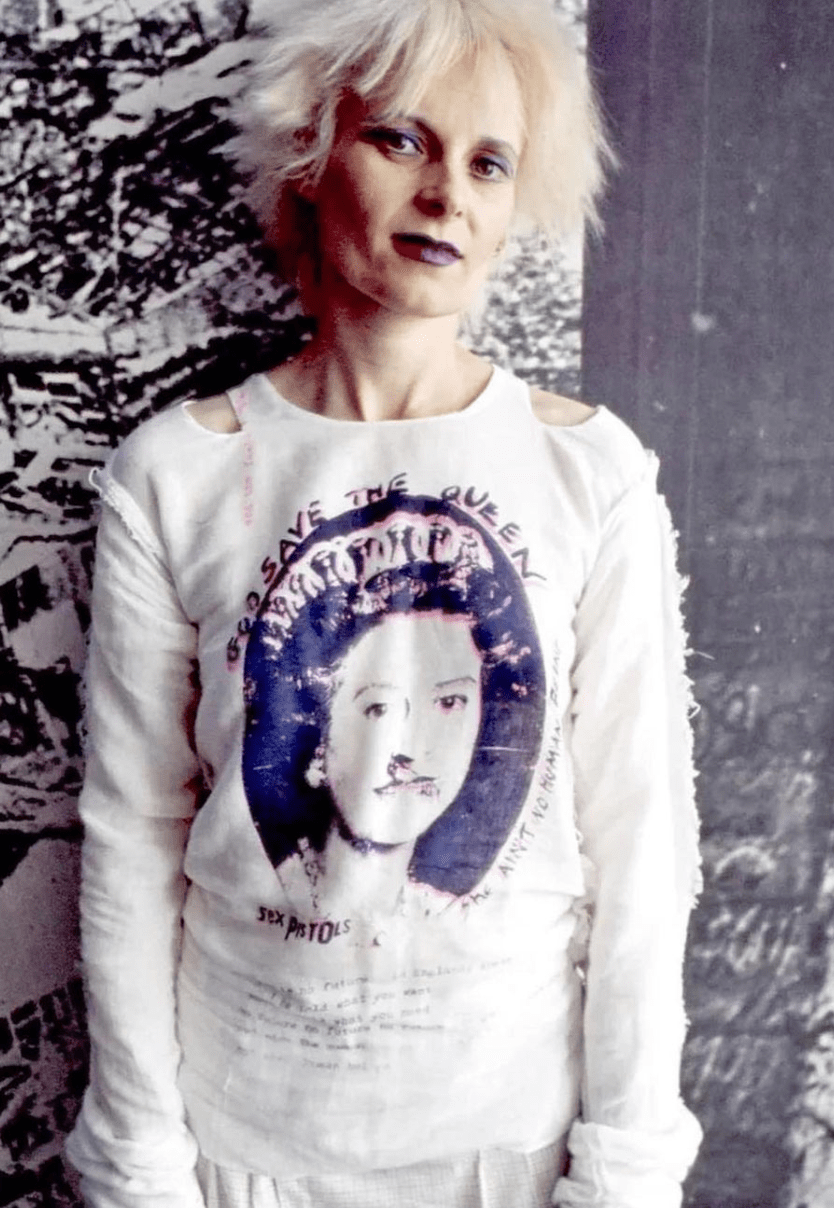 .Vivienne in the 'Seditionaries shirt' she designed for the Sex Pistols with the moto "God Save the Queen."

.
Rihanna in corset during her 'Diamonds' appearance at the Victoria Secret show.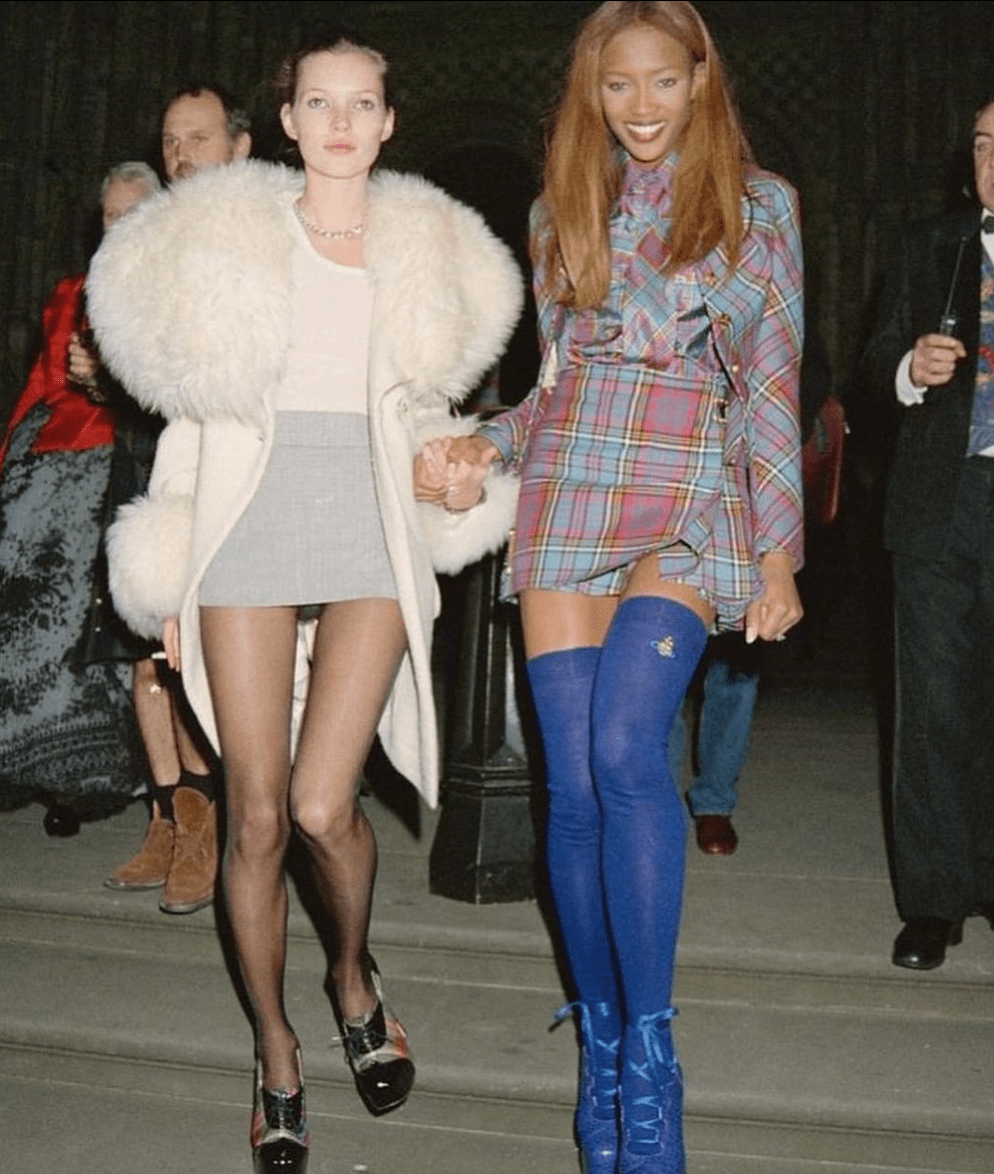 Supermodel duo Kate Moss and Naomi Campell in Westwood classics. In it, Naomi wears the "Gillies Heels," with which she got off balance and fell on the AW/93 catwalk. The model still refers to the moment as a life lesson: "Do not judge me by my successes, judge me by how many times I fell down and got back up again."

.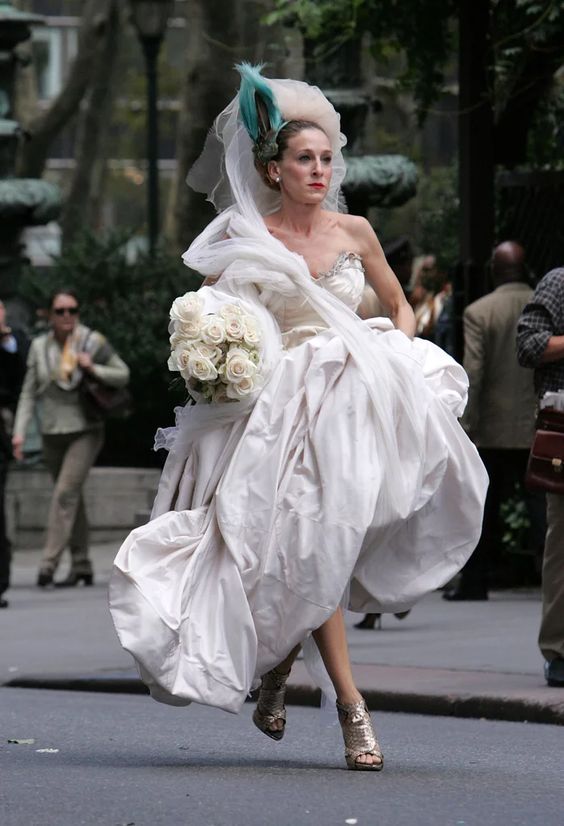 SJP wore this wedding dress as Carrie Bradshow in the first SATC movie in 2008. In the iconic scene, she is left at the altar in this stunning Westwood wedding gown, named "Cloud. In the new, second season of the SATC reboot 'And Just Like That,' SJP was again spotted wearing the same gown, albeit with different styling.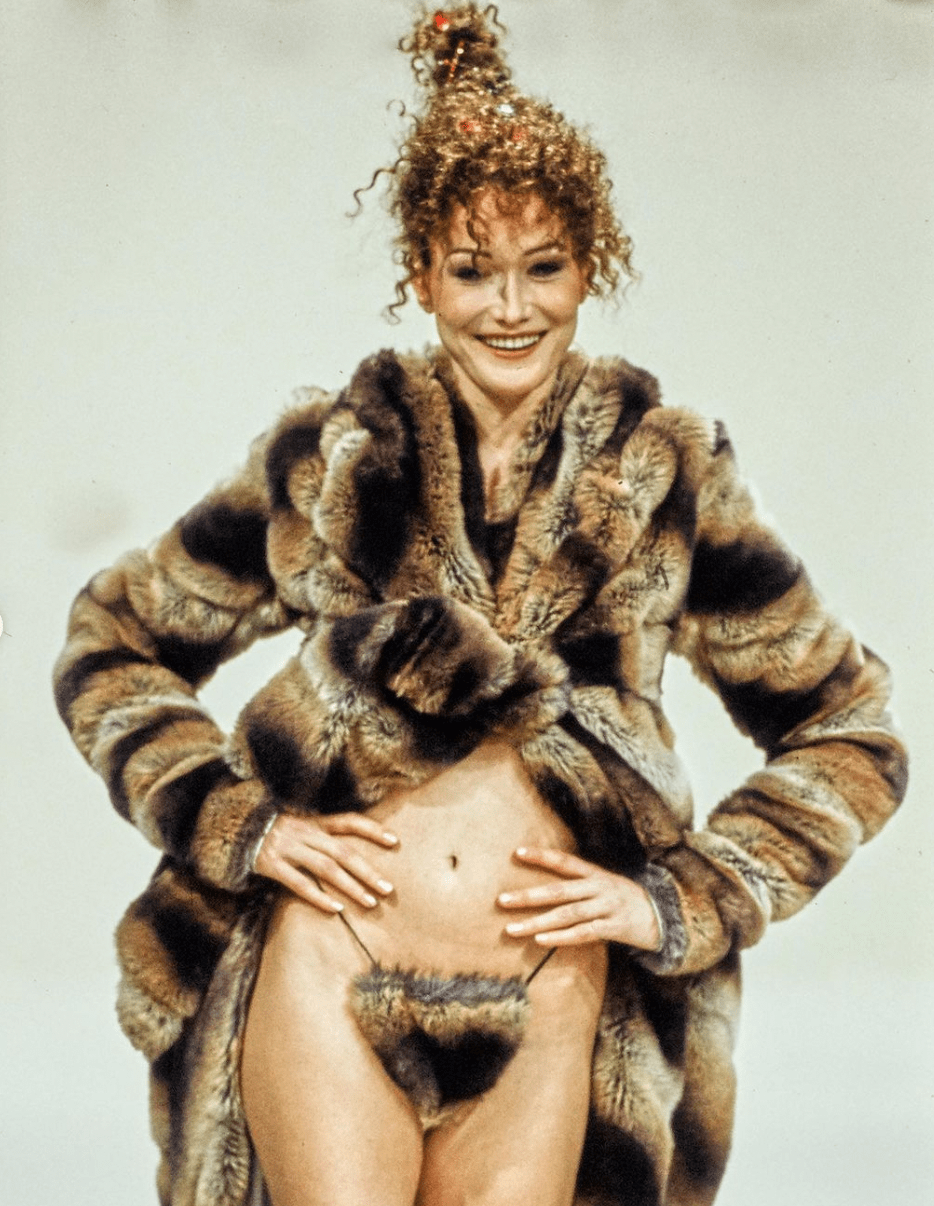 Carla Bruni in the famous faux fur thong from Westwood's AW/94 'On Liberty' collection. And freedom it was!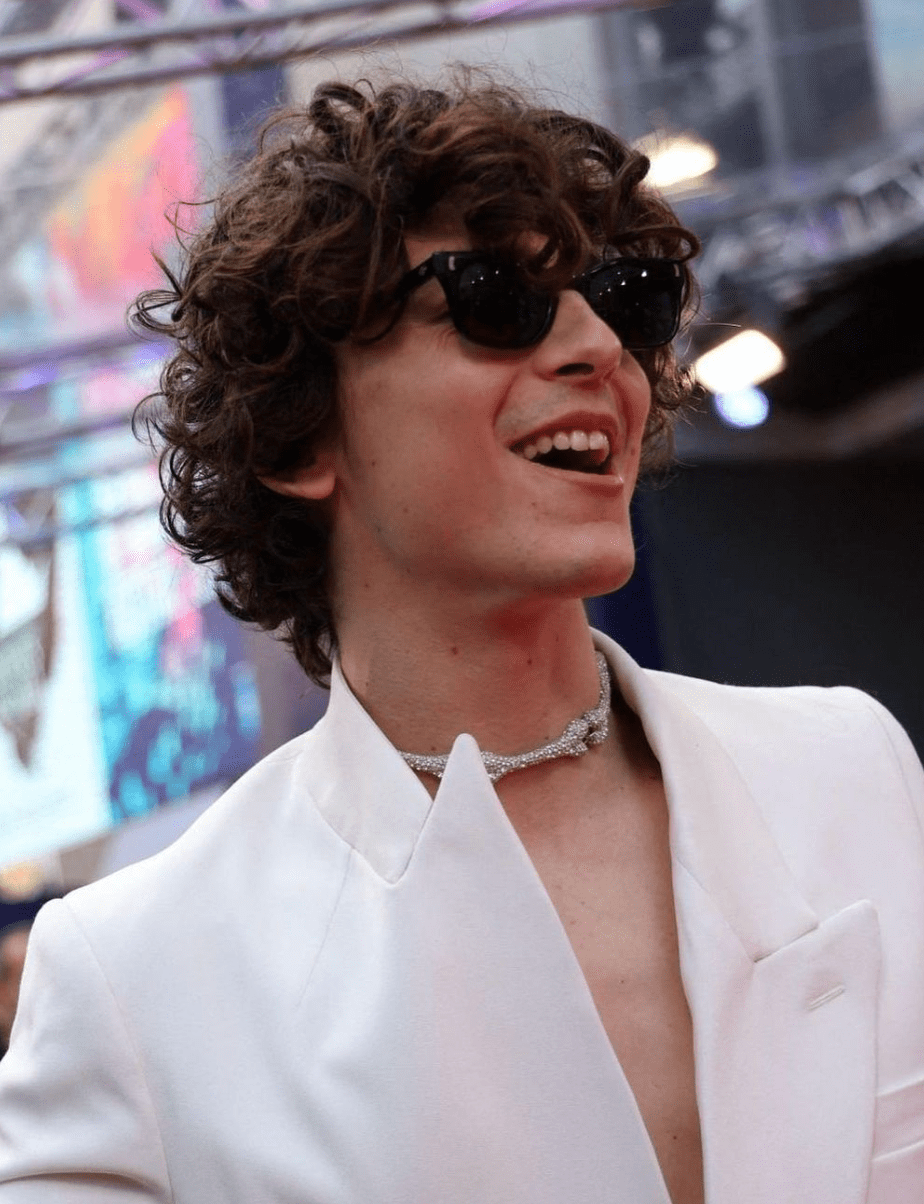 For the London premiere of "Bones & All," the cast wore mostly Vivienne Westwood. Around Timothée Chalamet's neck flaunts the very appropriate 'Bone Choker Necklace,' first released in 1997-98. Lead actress Taylor Russell wore a vintage, hot yellow dress from 1998.
.Demi Moore in front of Matthew Rolston's lens in Westwood's 'Queen of Sheba' dress from the AW/95 'Vive La Cocotte' collection. Also worn by supermodel Linda Evangelista and pop star Lil Kim.
Vivienne continued to pursue her passion until the last moment, since 2016 with her right-hand man and husband Andreas Kronthaler at her side as creative director. He happily continues the iconic brand. Thus, the 81-year-old British woman's iconic, innovative style continues to live on after all. Rest in peace, Vivienne.
---