From New York to Milan, Paris and London to Copenhagen… if fashion weeks have taught us anything, it's that we have a lot to look forward to in the coming year. All those fashion weeks and more than 350 designer shows later, we took stock: what will be 'in' in 2023?
1/ elevated basics
The '90s love is also celebrated highly this year. By that we mean minimalist pieces, made from quality fabrics and simple – albeit slightly oversized – shapes. Elevated basics as it were. Need something more concrete? Look for oversized blazers, low-slung tailored trousers and asymmetric silhouettes in a neutral colour palette. Rejina Pyo, Saks Potts and Eiko ai are definitely worth a visit.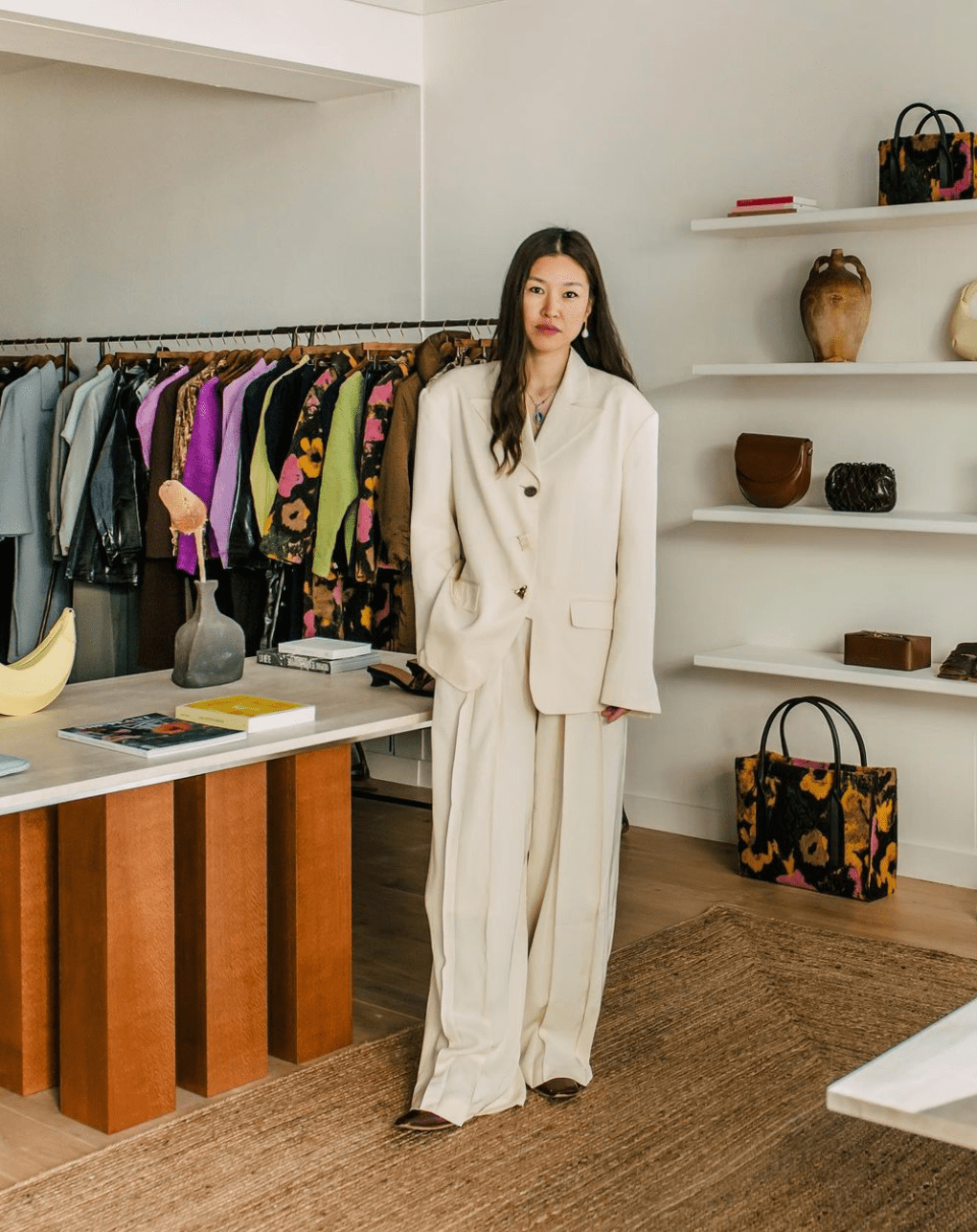 2/ Metallics on monday
With an agenda packed with end-of-year parties, you'd better have a metallic cardigan, skirt or trousers hanging in your closet. Nothing as glamorous as a cool, shiny item if you ask us. Especially if it is made in lightweight lamé or chenille, so that the metallic comes out in a kind of liquid sheen. Gold, silver, purple, green or blue, the metallic trend continues after the holidays. Yes, even to the office on a normal Monday.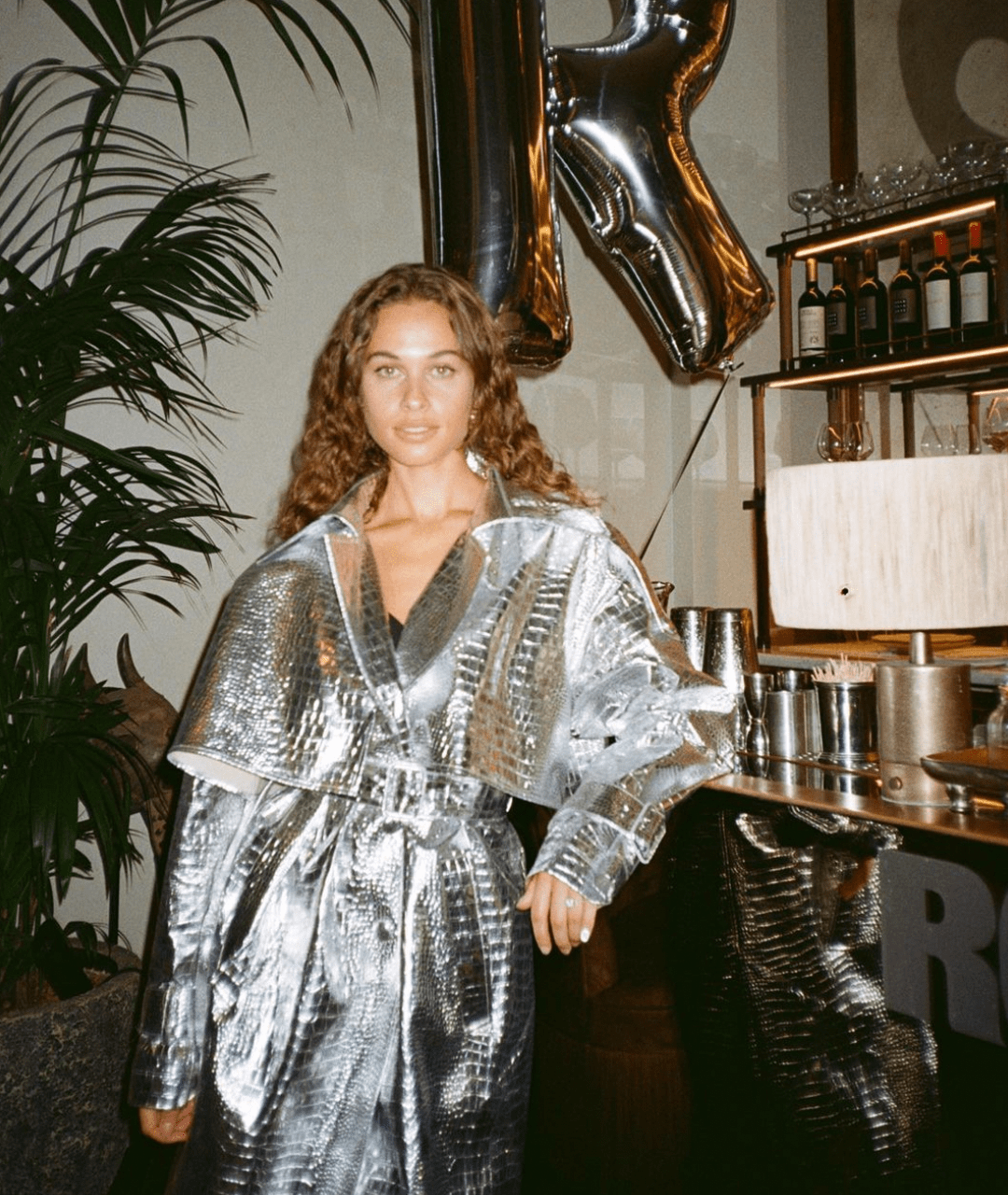 3/ It's raining pants
When it comes to trousers, do your own thing in 2023. Dragging across the floor, boot-cut, flared, washed-down, corduroy, skinny with high boots, tailored oversized, in leather, hand-woven, striped mom jeans or baggy cargo. Anything goes, the choice is yours.
4/ The more demure look
After mini, midi and maxi, the fashion world has opened its arms again to… the knee length. A little less sexy than the daring mini skirts we saw pass by last seasons, but therefore once more fashionable and dés too elegant. Frontrunner on skirt lengths, Miu Miu, after the success of the just-no-strap skirt, now makes this classic look great too.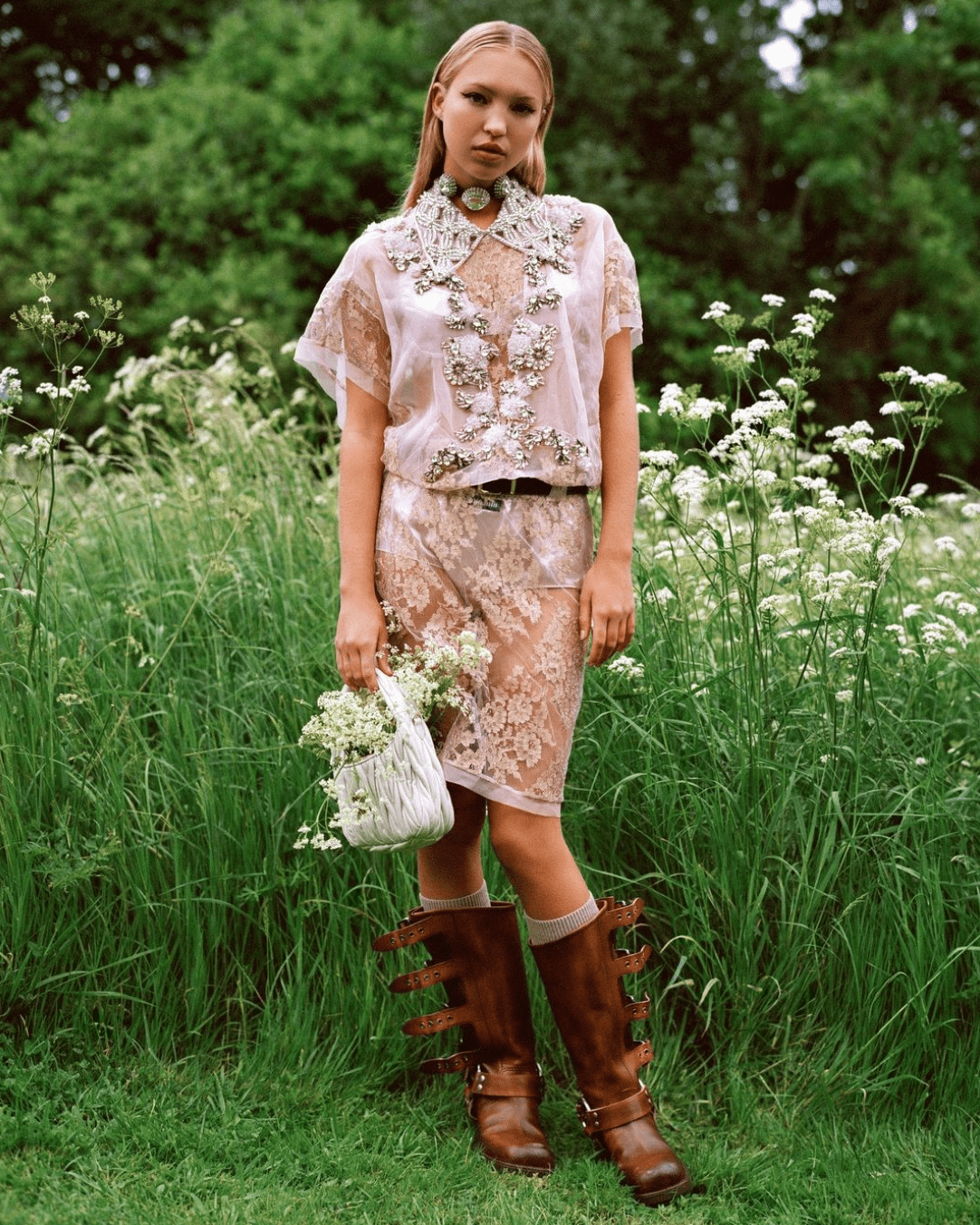 5/ Un, deux, trois, plié
Some 10 years ago, they were there every spring: the ballerinas. The leather shoes with thin soles and – if possible – a cute little bow on top, were bombed from Paris over Taylor Swift all over the world. We strap the rather frumpy summer shoe to the darkest crevices of our closet with much horror. But, as we know by now, fashion is circular and everything (really àll) comes back. And maybe in this one, that's not even such a bad thing anymore, provided a very 2023 silver or gold gloss over it, a pointed foot and a portion of French je-ne-sais-quoi.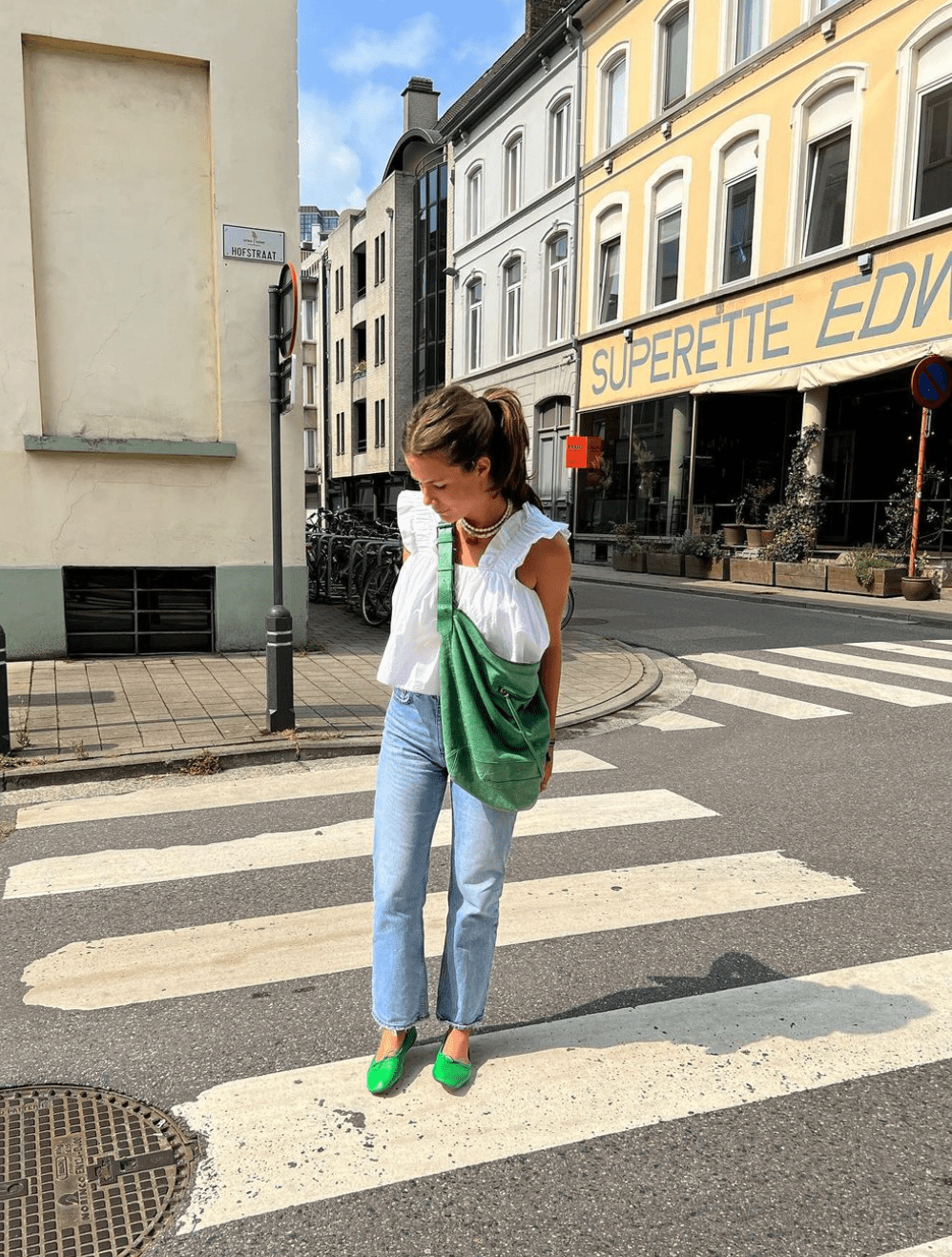 Fashion girls have known it for some time now: nothing as chic as an extravagant train. Especially a dress with a long bow we prefer to wear throughout January and February. To keep the party going for a while, so to speak. We really don't need a wedding or a red carpet for this glamorous detail, especially when the bow flaunts on the side of a simple checked midi skirt. For a jellied occasion, then, we'll go for a silk one in popping colour anyway, like this one from Belgian Bernadette.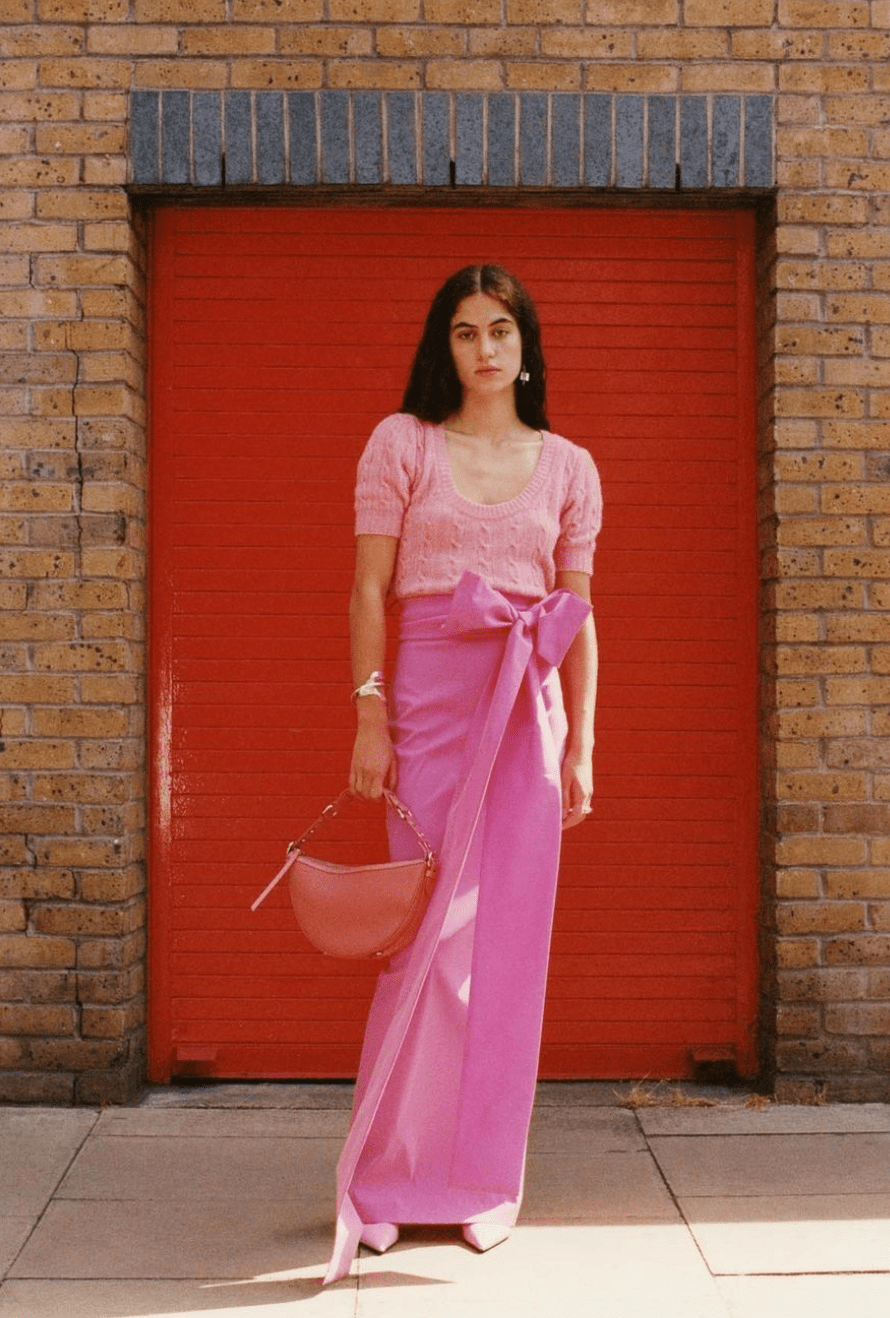 2023 is here to experiment so we hope this guide helps you discover a style or trend that suits you. Enjoy reading!