Between dreams and reality lies a mystical zone that Cosentino manages to capture in the latest Dekton® Onirika collection. Eight bold colours inspired by marble patterns immerse you in another dimension. For this collaboration, Texan interior designer Nina Magon allowed her idiosyncratic and lofty vision to take precedence, which combined with the Spanish brand creates sustainability, cutting-edge innovations and timeless elegance.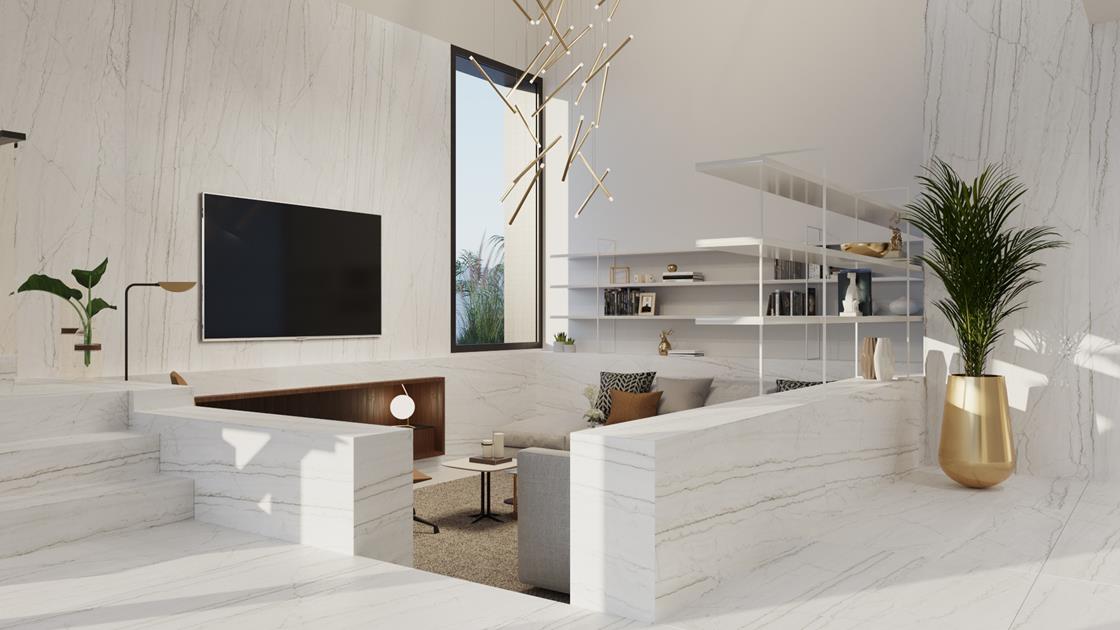 Een reis naar de Twilight Zone
Onirika, which is Japanese for dreamy, embodies the latest Dekton® collection that was also immediately given the same name. The line represents a dream journey where the line between fantasy and reality disappears. A collection that reflects the poetic beauty of our dreams, and which only the deepest part of our mind really understands everything about. Cosentino floods us with a vague mist of striking marble designs.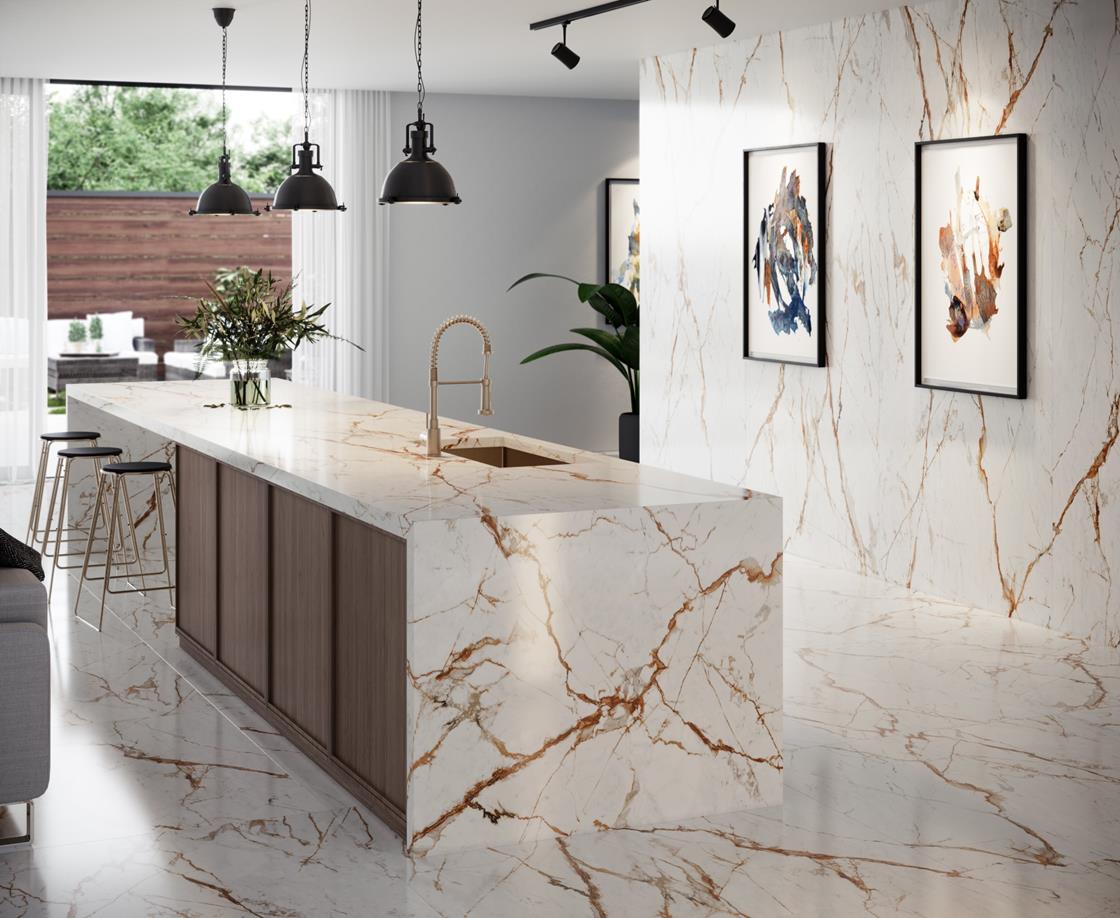 Cosentino x Nina Magon
Cosentino had her eye on interior designer Nina Magon for this collection. The Texan runs a luxury design studio that designs the world's most exclusive residences, restaurants, hotels and spas. Her forward-thinking designs ooze class and are custom-made according to clients' wildest desires and dreams. The new Dekton® Onirika designs completely immerse you virtual reality-wise in another world where marble is lavishly used for floor, wall and furniture cladding