Innovative technology and sustainable design come together in SodaStream's latest addition.
SodaStream, the titan of sparkling water, recently unveiled its latest creation: the E-Terra. This electrically powered sparkling water appliance promises not only to simplify the making of sparkling water, but to do it with style and a firm nod to sustainability.
One Touch effervescent perfection
With E-Terra's 'one touch' technology, fizzy water lovers can choose between three pre-programmed fizz levels. A single press of the elegant blue LED button adds the desired amount of bubbles to your drink. This seamless experience is typical of what we should expect from the latest technological innovations.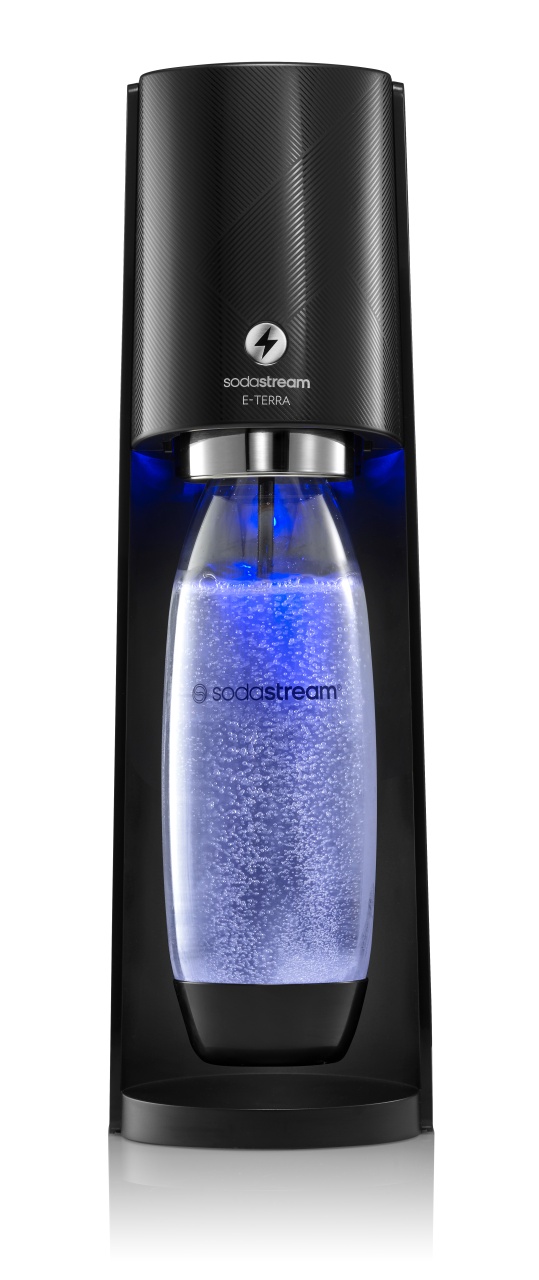 Simple, quick and stylish
The E-Terra is not only functional but also pleasing to the eye. The modern geometric control panel combined with blue LED buttons and the elegant blue light emitted during fizzing elevates the experience. Add in the 'snap & lock' system and Quick Connect Cylinder system, and you have a device that is both practical and beautiful.
Our personal E-experience: A vibrant revolution
When we first tried out the E-Terra, we were immediately impressed by its simplicity and design. To us, the device felt intuitive and the 'one touch' technology was truly revolutionary. The electric and tactile buttons, combined with the soothing blue light, made every bubbly session a delight for both of us.
Sustainability central
The name 'E-Terra' says it all; a tribute to the earth. SodaStream continues to inspire its users with its sustainable vision. The company predicts it will save 67 million single-use plastic bottles worldwide by 2025, an impressive achievement that helps consumers protect the planet.
Availability and price
Are you ready to be part of the vibrant revolution? The E-Terra Starter Kit, complete with a BPA-free reusable and dishwasher-safe 1-litre bottle, is now available for €139.99 through various outlets.
In a world where technology and sustainability are increasingly going hand in hand, it is exciting to see SodaStream coming to the fore with the E-Terra. The appliance is a must-have for any modern kitchen.